Everyone knows that Las Vegas is the entertainment capital of the world, but did you know it is also the trade show capital of the world?
With plenty of accommodations for attendees, state-of-the-art venues, and networking opportunities all around town, it's an ideal destination for trade shows. Some of the biggest trade shows, industry conferences, and meetings are held in Las Vegas for just this reason.
If you're looking to increase your sales, network, and expand your brand, consider attending a Las Vegas trade show. Here are the best Las Vegas trade shows in 2023 you won't want to miss!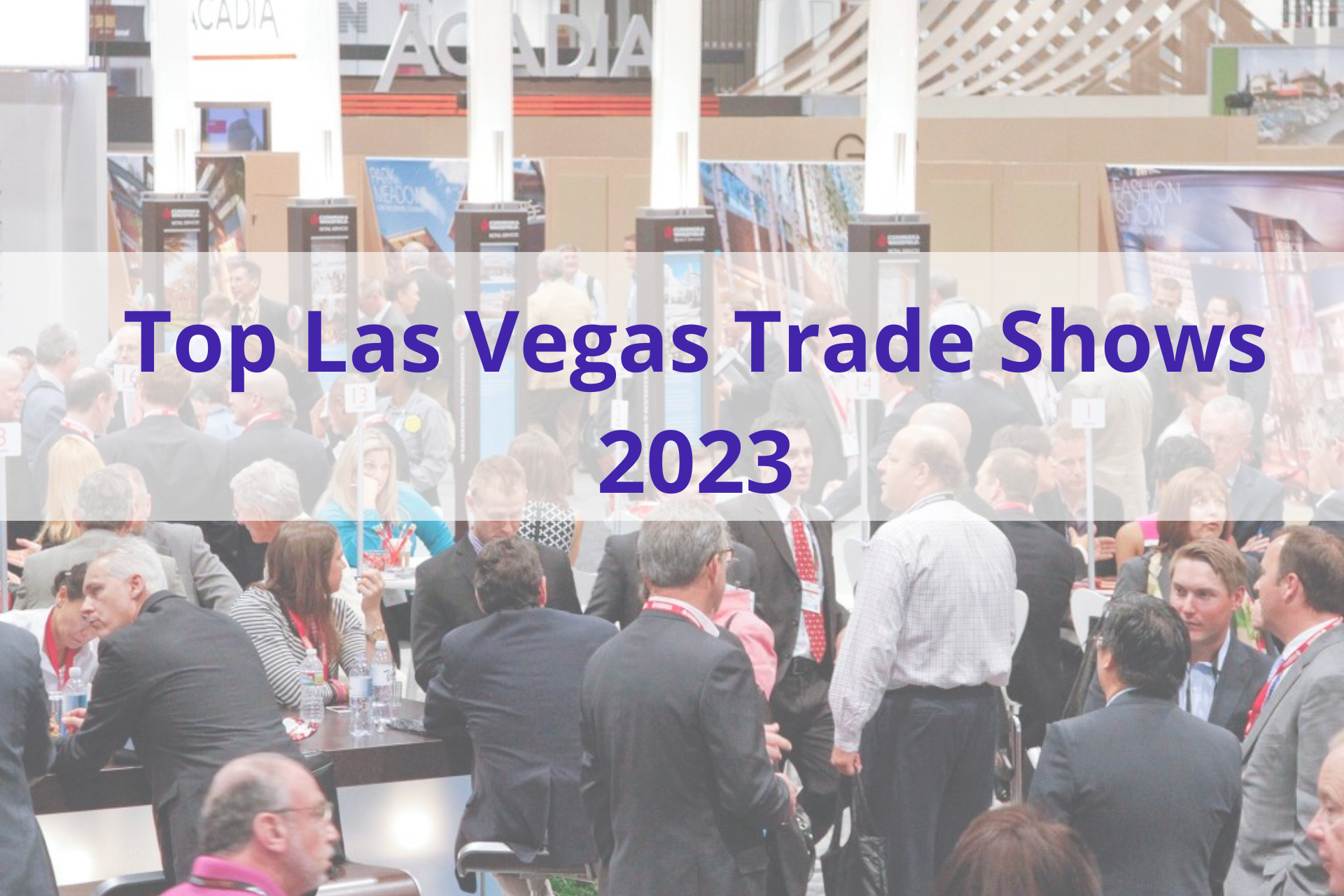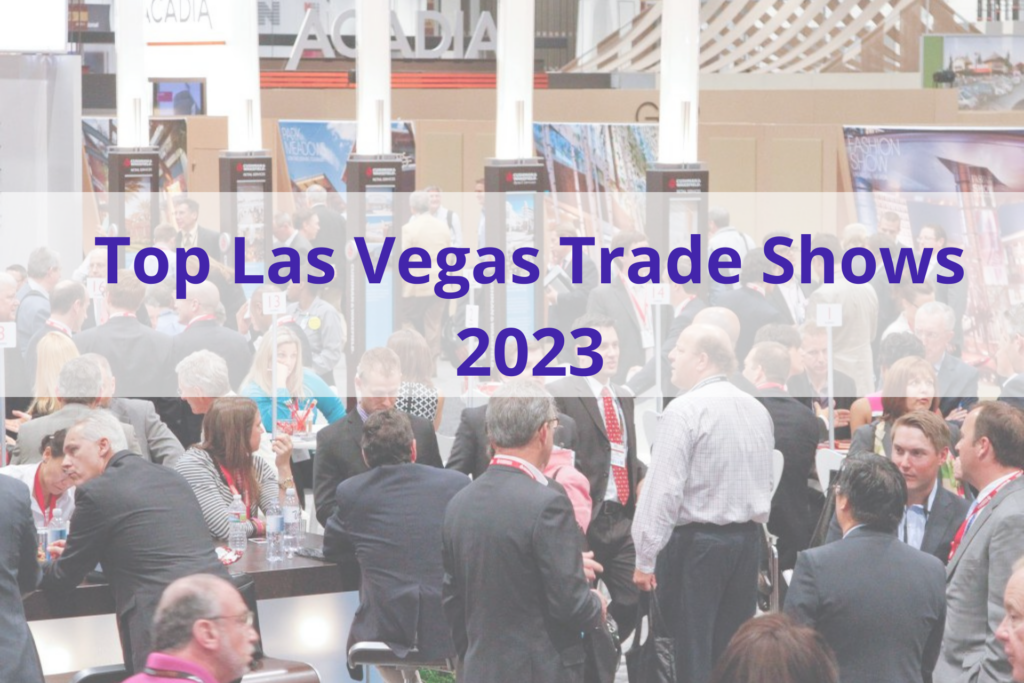 1. CES
January 5-8, 2023
Las Vegas Convention Center
The Consumer Electronics Show, CES, is the annual trade show for the Consumer Technology Association.
Held annually at the Las Vegas Convention Center, a 3.2 million square feet venue located right off the famous Las Vegas strip. CES is one of the largest technology conferences in the world featuring over 2,300 exhibitors and nearly 200,000 attendees. Featuring the latest innovations in tech, CES is the event to see the hottest new smartphones, audio/visual equipment, and computers.
If you're a tech head, you don't want to miss this one!
2. SHOT Show
January 17–20, 2023
Venetian Expo + Caesars Forum
The Shooting. Hunting, and Outdoor Trade Show, the SHOT Show, is an annual trade show that showcases the latest in firearms.
With 61,000 attendees and around 2,400 exhibitors, this event also features outdoor sportsman equipment and gear. Once a traveling show, the SHOT Show settled in Las Vegas because of all the amazing amenities.
If you love hunting, fishing, or any type of outdoor recreation, you'll want to see what vendors are exhibiting at the SHOT Show.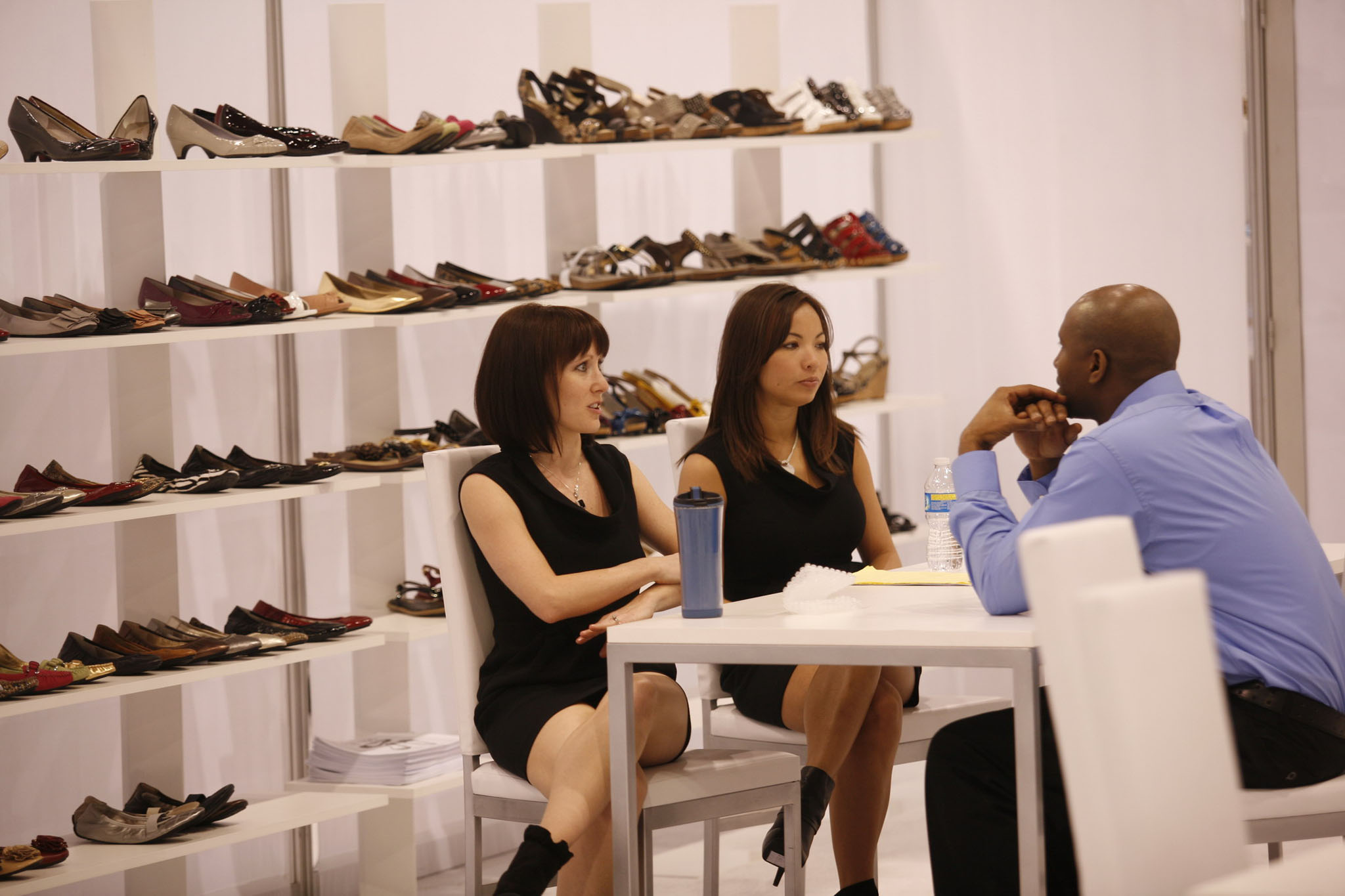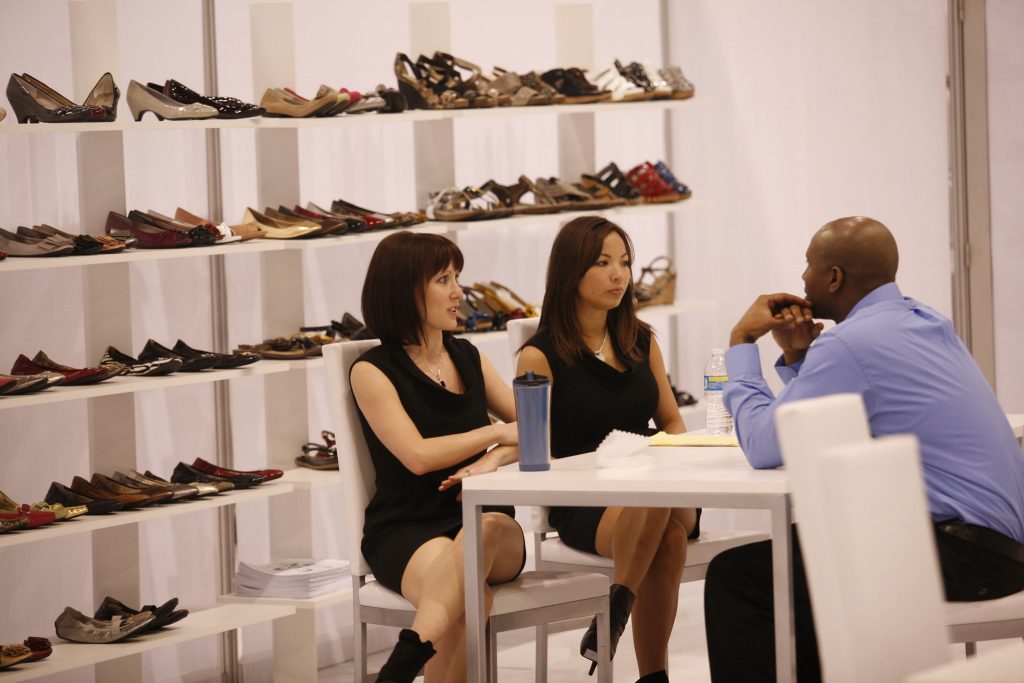 3. MAGIC Market Week
February 13-15, 2023
Las Vegas Convention Center
Do you love fashion? Magic Market Week is the ultimate fashion trade show experience. Featuring the coolest brands showcasing all the latest style trends in young contemporary, sportswear, footwear, and accessories. Known for being a high-energy and fun show, MAGIC Market Week brings together all of the industry leaders in the fashion and retail industries. You'll see trade show booths from big box retailers to manufacturers to small independently-owned boutiques. Plus, you'll enjoy some of the coolest exhibit designs and interactive experiences.
4. CONEXPO
March 14-18, 2023
Las Vegas Convention Center
CONEXPO is the largest construction expo in North America. Featuring 1,800 exhibitors, 130,00 attendees, and 150 educational seminars, you'll see the latest and greatest in the construction industry.
This industry trade show is not only ideal for construction workers but for architects, engineers, and designers. Trade show exhibits at CONEXPO feature products and services in asphalt, aggregates, concrete, mining, utilities, and so much more!
5. NAB
April 15-19, 2023
Las Vegas Convention Center
The National Association of Broadcasters, NAB, brings together professionals from across the broadcasting industry.
As one of the largest broadcasting expositions in the world, this trade show attracts an international audience with over 1,800 exhibitors and 103,000 attendees. Featuring broadcasting professionals from television, radio, and streaming, you'll also booth displays from production professionals in cybersecurity, data management, and connected media.
You'll also be able to learn from broadcasting experts at one of the hundreds of educational symposiums and discussion forums.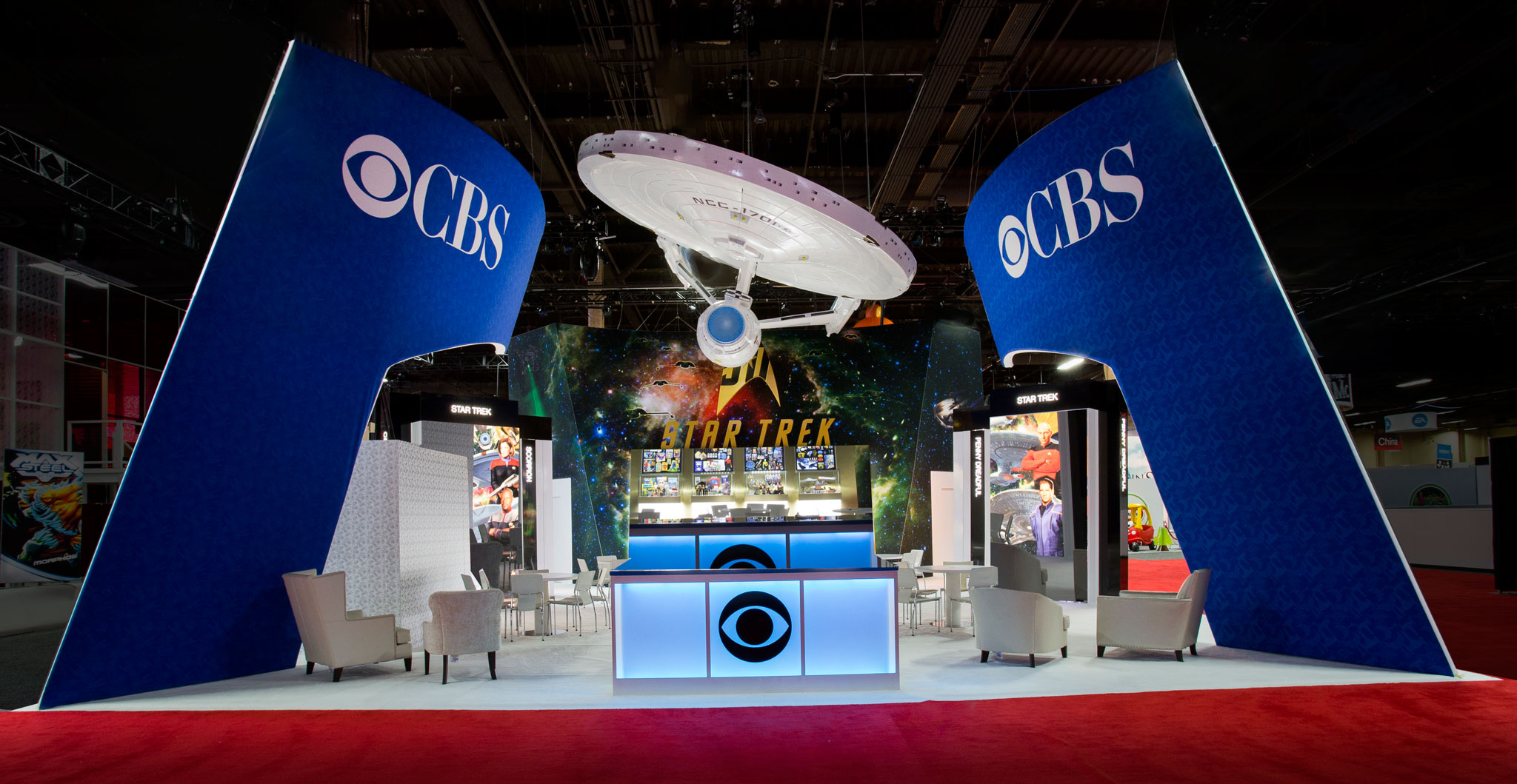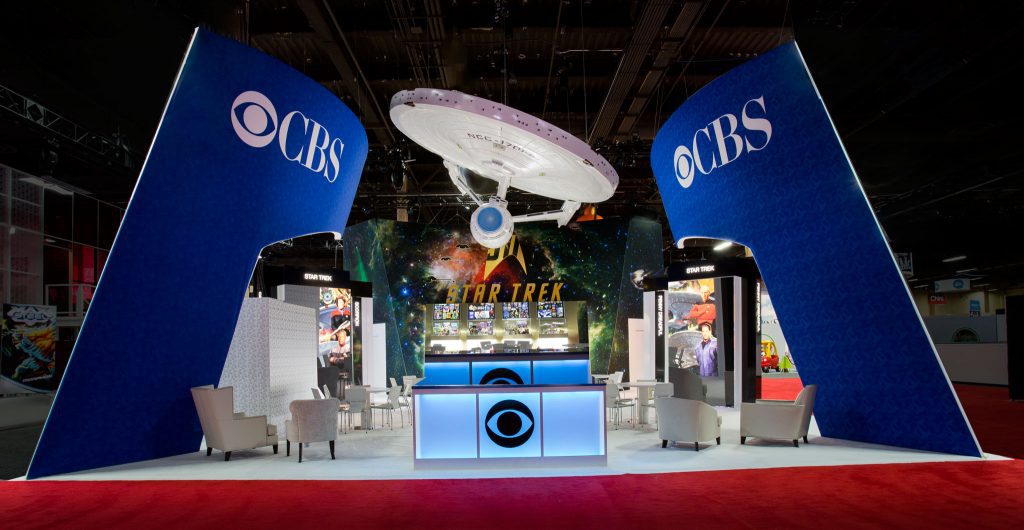 6. GROCERYSHOP
September 18-21, 2023
Mandalay Bay
GROCERYSHOP is one of the coolest conventions in the grocery industry. It features more than just food producers, it also features all the supporting adjacent and pet industries like grocery retail software engineers, grocery real estate developers, venture capitalists, and so many others.
You'll not only connect with like-minded professionals across these industries, you experience trade show displays that let you try what is hot in specialty-food, fancy food, and beverages.
GROCERYSHOP is definitely one of the can't-miss Las Vegas trade shows in 2023!
7. HLTH
October 8-11, 2023
The Venetian Expo
One of the newest trade shows to hit Las Vegas is HLTH. HLTH is a new venture by ViVE, one of the largest health information technology conference and trade shows in the world.
HLTH is focused on technological innovation in the health information technology space. It has everything you want in a trade show from connecting with senior leaders to learning about the latest innovations to an abundance of networking opportunities.
You'll meet with payers, providers, and startups defining healthcare's future. HLTH is one of our top recommended Las Vegas trade shows in 2023.
8. MONEY 20/20
October 22-25, 2023
Venetian Convention Center
Finance and technology experts converge every year at MONEY 20/20, one of the largest expos in fintech on the planet. With over 11,500 attendees, MONEY 20/20 focuses on financial service innovations in mobile, retail, and technology.
The most exciting feature of MONEY 20/20 is the live discussion panels with industry thought leaders providing testimonials on how to achieve success in the industry.
It's an excellent tradeshow to learn and network.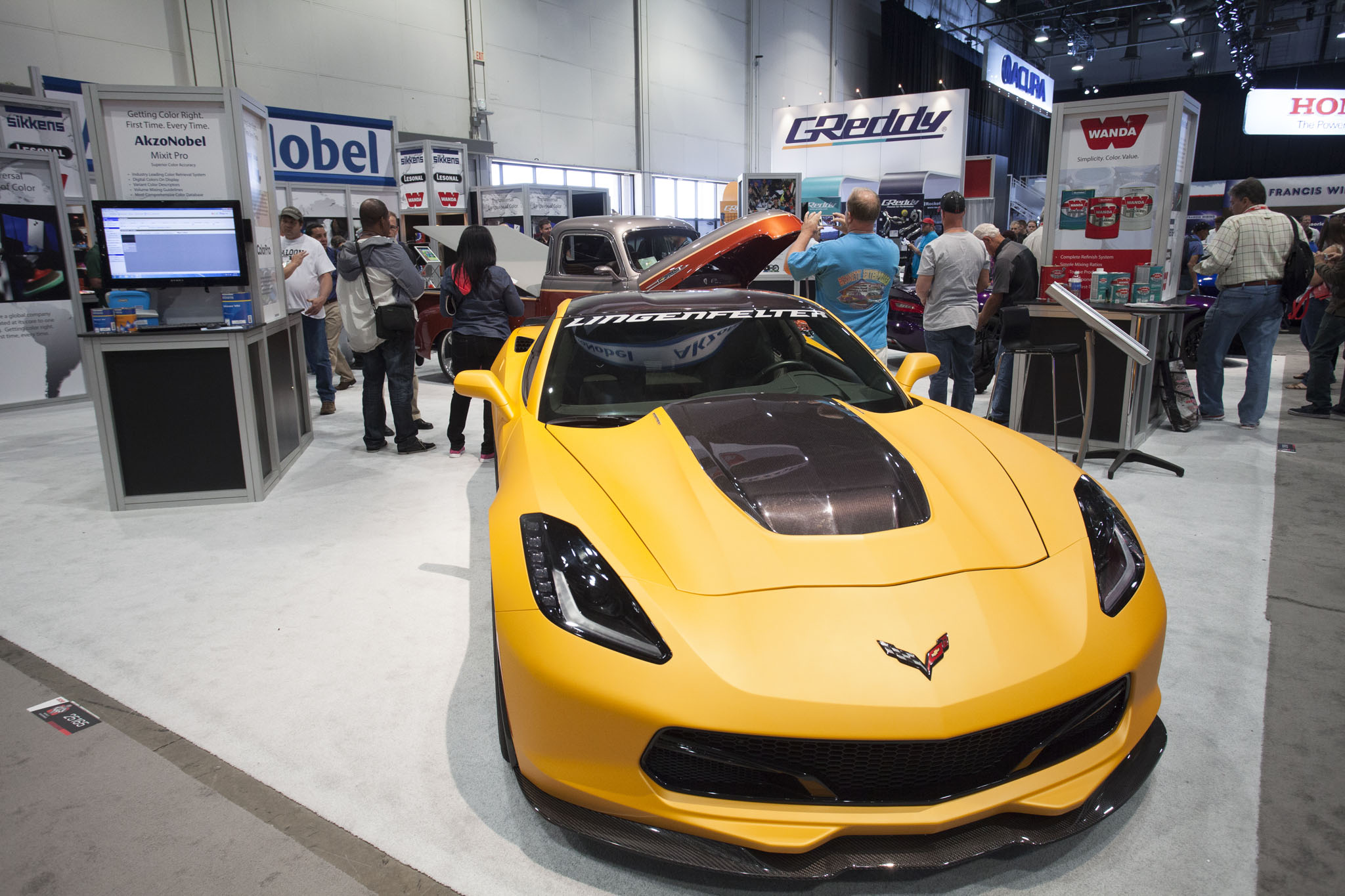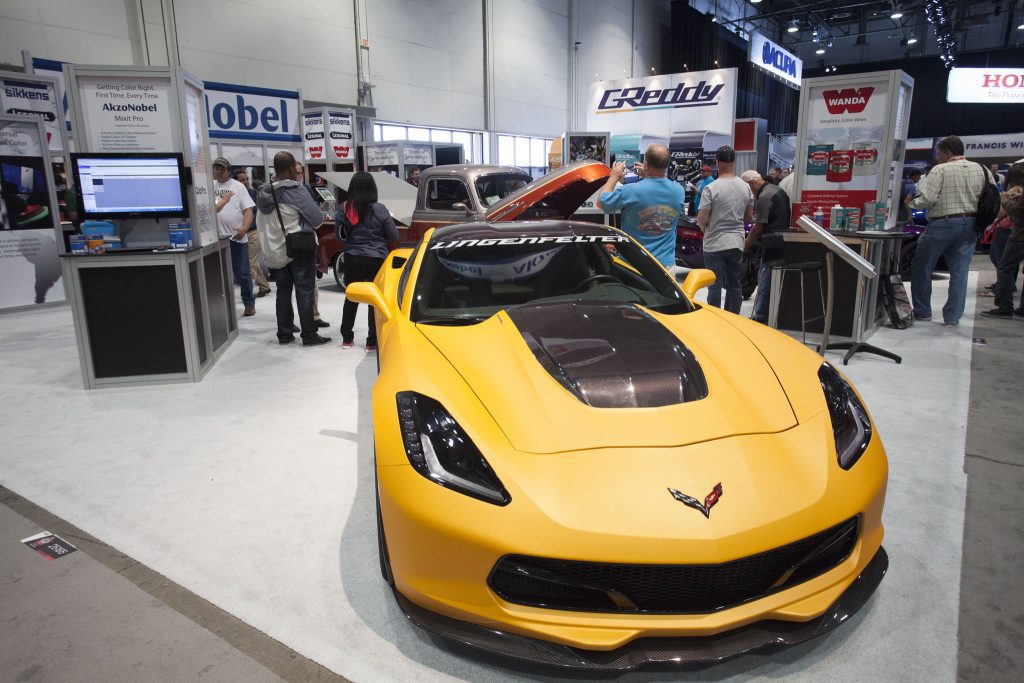 9. SEMA Show
October 31 – November 3, 2023
Las Vegas Convention Center
The SEMA Show is the top trade show in automotive specialty products in the world. This automotive industry trade show is specifically designed for aftermarket automotive specialty manufacturers and retailers.
Featuring things like custom paint jobs, interior upgrades, and the coolest parts to soup up your ride. The best part about attending the SEMA Show is you'll get to see the coolest and most innovative vehicles.
This Las Vegas trade show 2023 is a must for car lovers!
What To Do In Vegas When You Are Attending A Trade Show
When you are attending any of the Las Vegas trade shows in 2023, you won't be at the conference center the whole time. Luckily, as the entertainment capital of the world, you'll find plenty of incredible, memorable experiences. And yes, there is more than gambling!
Here is our helpful guide for surviving a Las Vegas conference. It's loaded with tips to help you get the most out of your Las Vegas trade show experience.
If you are looking for things to do when you aren't at the show, we recommend the Visit Las Vegas website. It features all the events, restaurants, and experiences in Las Vegas to help you plan an incredible trip (and impress your vendors and clients).
Las Vegas trade shows in 2023 provide the best opportunities to network face-to-face. From aerospace to zookeepers, you'll find Las Vegas trade shows in 2023 have something for everyone.
If you're looking to exhibit at a Las Vegas trade show, contact Expo Ease. Whether you are looking for a 10 x 10 or larger trade show booth design, photography, videography, staffing, plant rental and flowers, and any other promotion aids, we can help! We're the Las Vegas trade show experts and are here to ensure you have an incredible event experience.