Expo Ease's team of videographers covers special events, product launches, general sessions, and showfloor buzz.
Trade shows offer significant opportunities for businesses to network, expand their brand awareness, and connect with new customers. Unfortunately, exhibiting at a trade show can get expensive.
A great way to increase the rate of return on your trade show investment is by hiring a professional event videographer. Capturing the trade show on video allows you to leverage the event into valuable marketing content and assets. You can capture footage of product demonstrations, leadership interviews, client testimonials, and more. All of which can be used well after the show ends to market your brand.
Hiring a videographer also saves your company time and money. Rather than allocating your staff to capture the event, they can focus on networking and building relationships with customers. You also do not have to purchase expensive high-end equipment like video cameras, lights, and microphones. Professional videography also ensures you'll obtain high-quality footage that will elevate your brand image. Here are just some of the benefits of hiring Expo Ease for your event videography.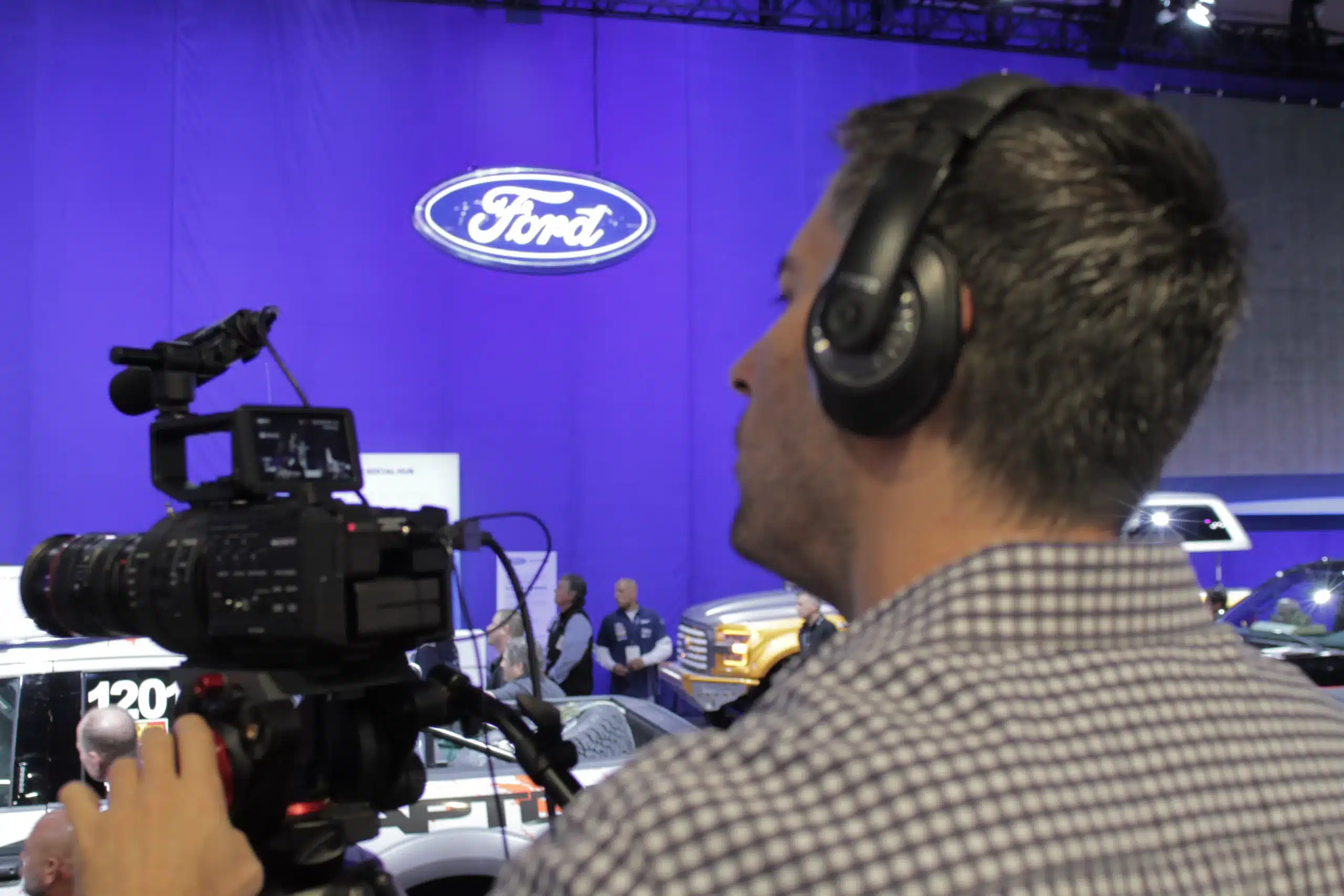 About Expo Ease
For over 20 years, Expo Ease has been Las Vegas' premier provider of trade show services and solutions. We have the most experienced professional videographers with backgrounds in event photography and corporate branding. Our professional videographers will capture every moment of the event without being intrusive. While you focus on networking and making deals, we'll capture the details and excitement of the event.
Frequently Asked Questions