Take the pressure off your team with our professional trade show photography services.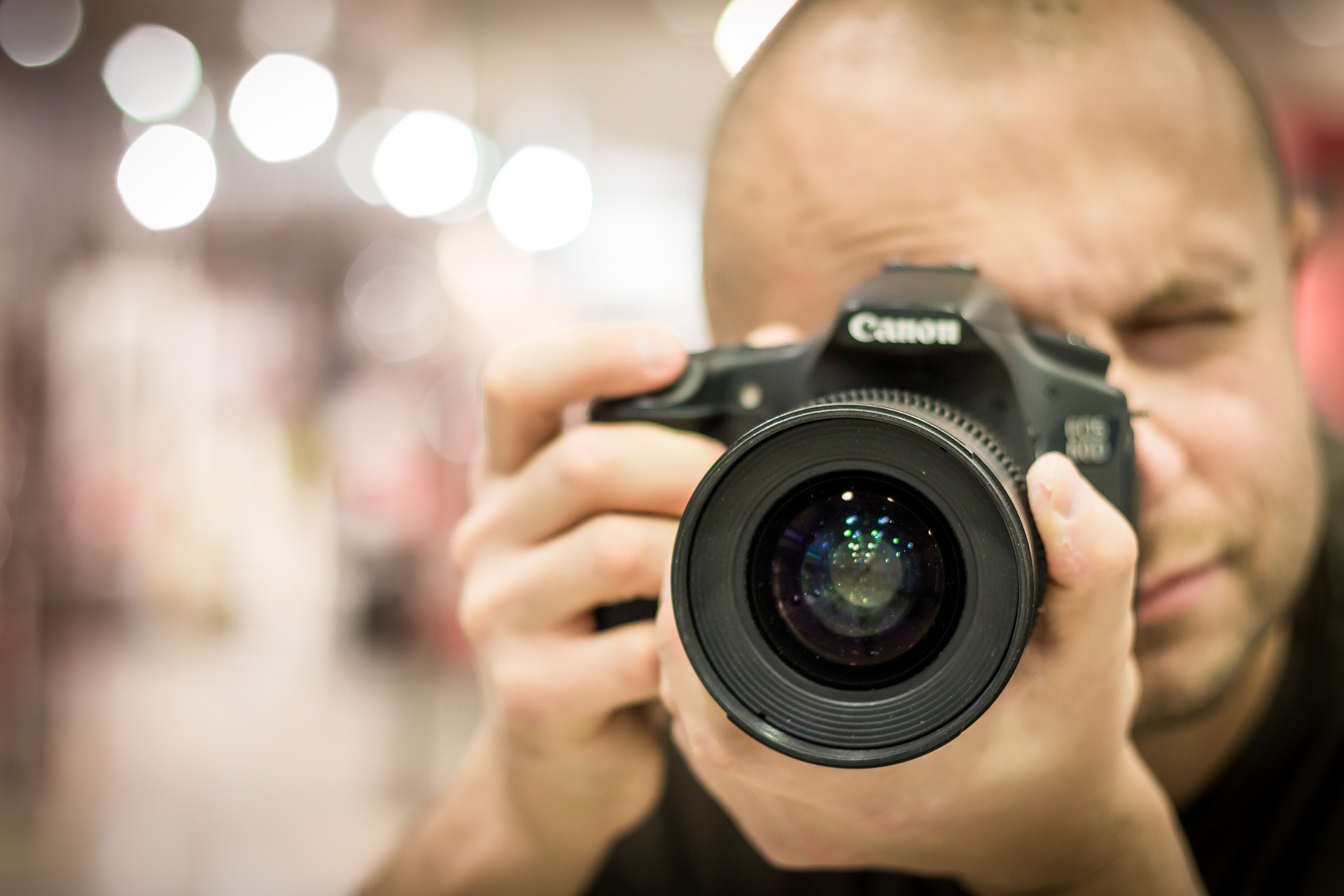 What is it like to work with a professional event photographer?
Working with our professional photographers for your trade show, conference, or event frees up your exhibiting staff's time, allowing you to focus on achieving your event goals.
When you hire our professional event photographers, we take care of everything. That way you can focus on what's important like connecting with new prospects, generating leads, and building relationships with your existing customers. We will arrive early and stay late to capture every moment of the event including:
Trade show booth and exhibitors

Product and service displays

Booth visitors and attendees
Show floor and convention center

Main event and organizers

Presentations, demos, and talks
Our professional event photographs are taken in very high-resolution. This level of quality communicates the quality of your brand to your customers. The end results is photography ideal for use on social media, in public relations, and other promotional marketing materials like brochures and website content.
When you hire our professional photographers, we bring all the photographic gear needed for the event. This saves you thousands of dollars because you won't have to invest any money into cameras, lenses, or lighting equipment. We have a full range of other gear like green screens, backdrops, and props we can integrate into your photographs.
Professional event pictures can also be used for other business collateral. They can be used as a hiring tool, in training, and for internal communications. Photographs can also be used in reports to managers, stakeholders, and even capital-raising efforts. Plus, the photography is also great for building buzz around your next corporate event.
When you work with our team, we'll also handle all the photography post-processing. We will put a professional polish on our work including cropping, color balancing, and quality improvements to truly make your photographs stand out. We can also add branded features like your logos and event information if desired.


Mike was  professional and punctual. I was impressed with his versatility in trying to capture everything he possibly could for us. 
Thank you again for everything. Next time I am in Vegas, I will definitely be reaching out. 
-Kim D. Gartland
Senior Specialist
Clinical & Educational Services
CONMED
Let's talk about event photography
Let's talk about event photography
For over 20 years, Expo Ease has been Las Vegas' premier provider of trade show services and solutions. We have the most experienced professional photographers with backgrounds in event photography and corporate branding. Our professional photographers will capture every moment of the event without being intrusive. While you focus on networking and making deals, we'll set up photo shoots, grab candid photos, and take professional pictures.
Frequently Asked Questions
Your smartphone isn't good enough.
Professional trade show photography will make your exhibit shine.