Trade show photography is a huge task. It involves being in the right place at the right time, having quality equipment, having backup equipment in case the quality gear goes wrong, and understanding the power these images have long after the show's finished.
As an exhibitor, your role is to connect with the people who matter to your business. Getting their attention, hyping your products and services, and making sales are what you do best. Trying to shoehorn photography duties between conversations using your smartphone won't cut it.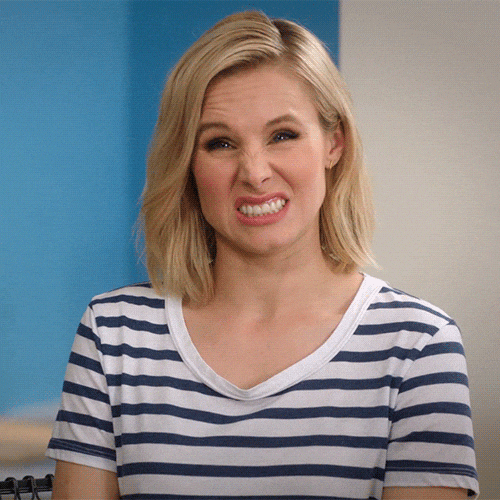 After all, you've spent months working on your booth. You and your company deserve photos that truly reflect your presence, which is why booking professional trade show photography is a better, safer option.
In the guide to trade show photography for exhibitors you'll discover:
the perks of having a professional event photographer by your side
how a shot list and photo schedule get the best images
six tips for making the most of your professional photography investment
insider advice on hiring the best event photographer.
Let's jump in.
The five benefits of professional trade show photography
As we mentioned earlier, professional trade show photography removes the stress and pressure of having to capture the show experience yourself. But there are five other benefits to having a professional show photographer by your side.
Benefit #1 – They make you look amazing
Exhibiting at a show is a big deal for your business. And we, as event show photographers, know what's on the line. That's why we take extra care when shooting your exhibit. We'll prepare the area and balance the lighting. This is important, and one reason exhibition photography is different to shooting at other events. Exhibition hall lighting is difficult. Multiple light sources cast unwanted shadows and interfere with the shot. With experience, the right equipment and some editing, a professional trade show photographer knows how to make your exhibit look flawless even in difficult conditions.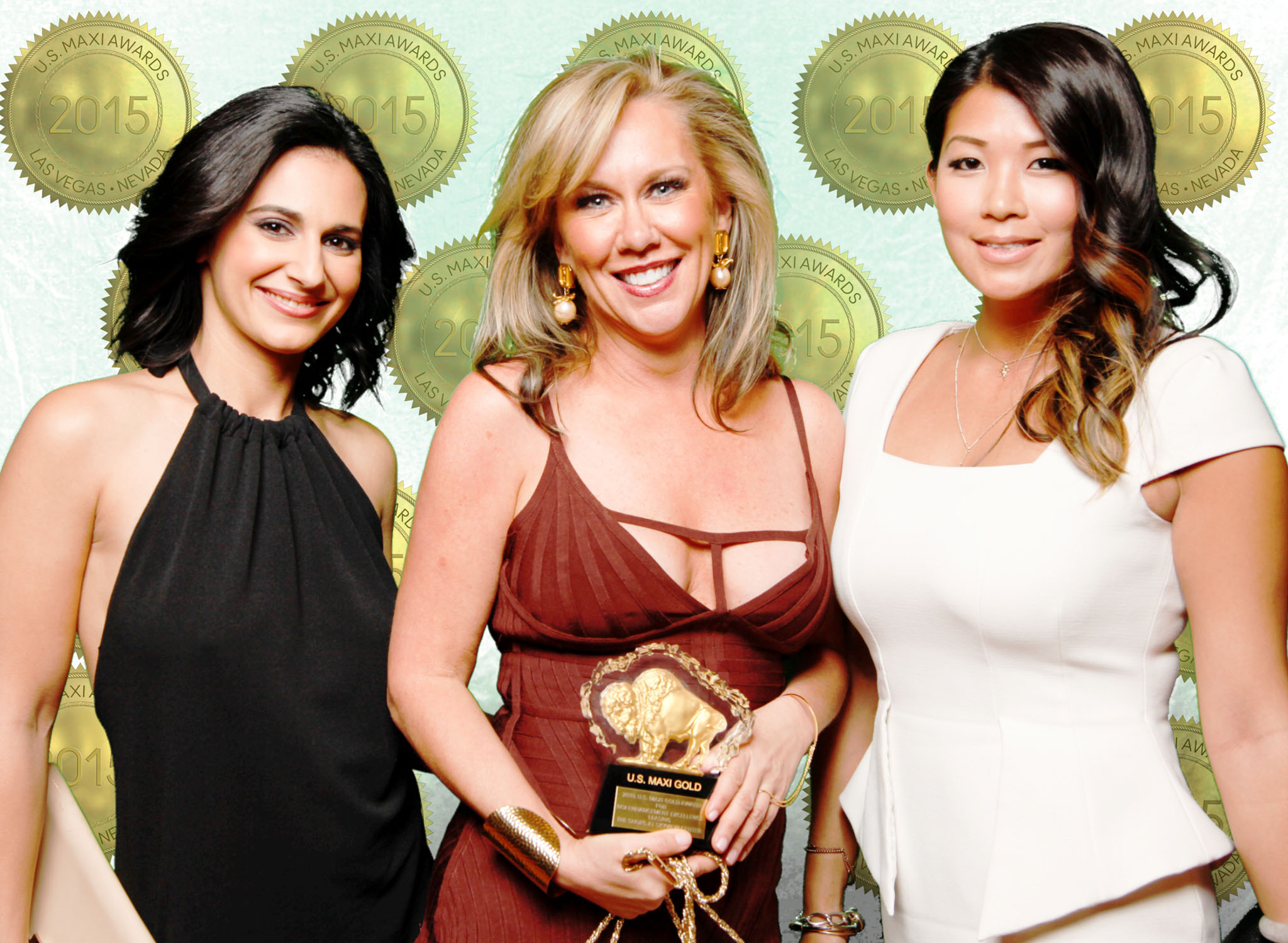 Benefit #2 – They capture your entire trade show experience
Going to a trade show is an adventure all of its own. And with the help of a professional photographer you can tell the story of your exhibition experience. From exhibit set up to customer interaction and product demonstrations, you'll have it all documented and ready to share with colleagues, stakeholders and customers who couldn't be there.
Benefit #3 – They're aware of the show dynamics
Showtime is a busy time. There are a million things happening at once, and conditions can change very quickly. It's important your photographer understands the ebb and flow of a show. Where will the crowds go first? What time do crowds drop off for refreshments? When are the key show events that could affect how the show floor looks? Part of getting the best trade show photography for exhibitors is knowing when to shoot and when to back off, especially during important networking events and moments. The last thing you want is an overbearing photographer interrupting your moment for the sake of a photo.
Benefit #4 – They have the right equipment to get the best results
At the bare minimum your show photographer should have a current SLR or mirrorless camera, a 35mm-70mm wide-angle lens, tripods, diffusers, spare camera, extra lenses, memory cards and batteries. They need to be prepared for all types of shots (as well as things going wrong) to avoid missing great photo opportunities.
Benefit #5 – A private photographer focuses exclusively on you
Show management often hires photographers to take images of each exhibitor and the event. But they're contracted to cover the entire show, which means the amount of time they can dedicate to you is limited. If you've got particular shots in mind, or key moments in the show you know you want covered — product demo, talk, etc. — you're better off hiring a private trade show photographer.
Which leads us nicely into proposed shot lists and photo schedules.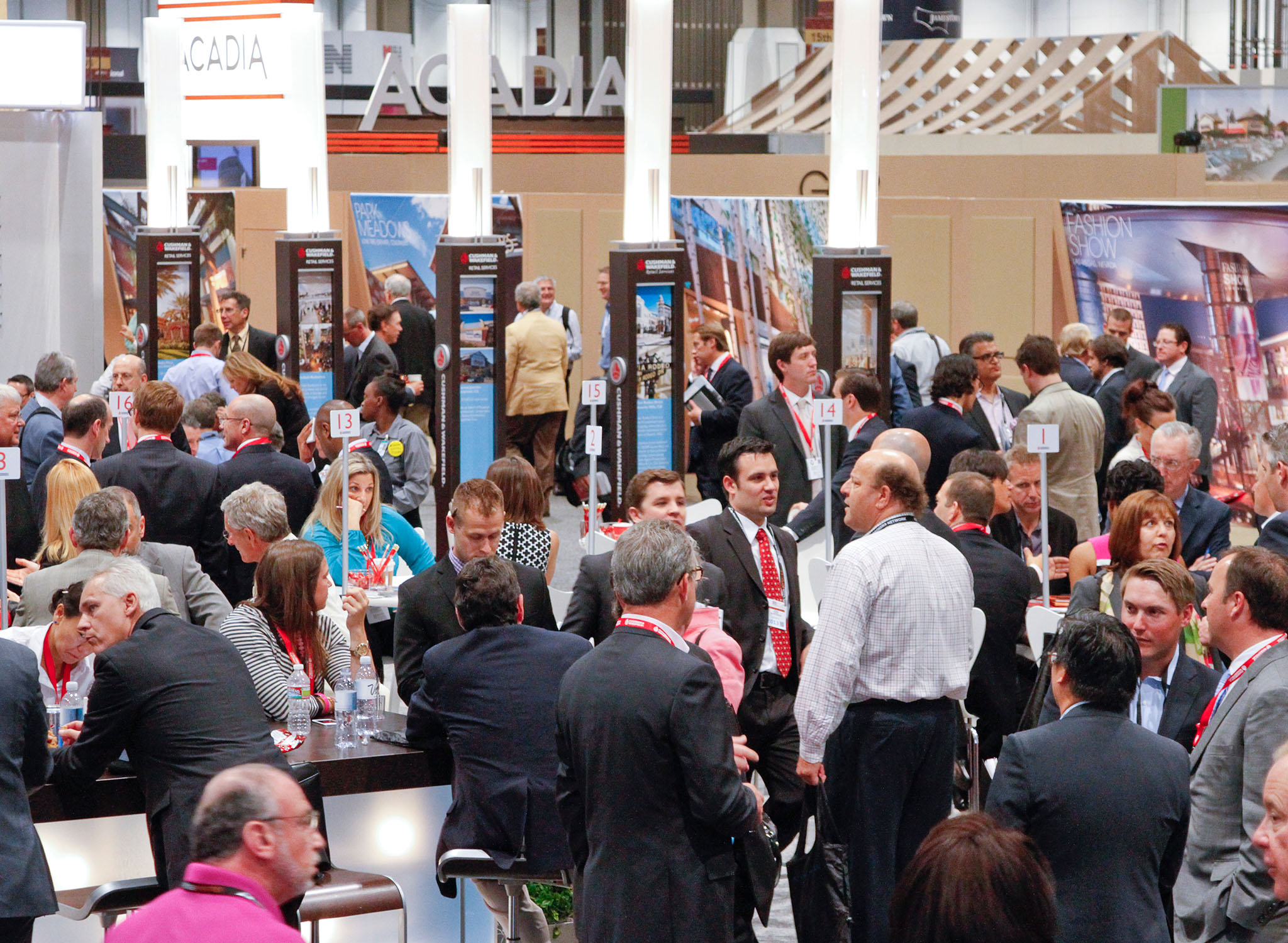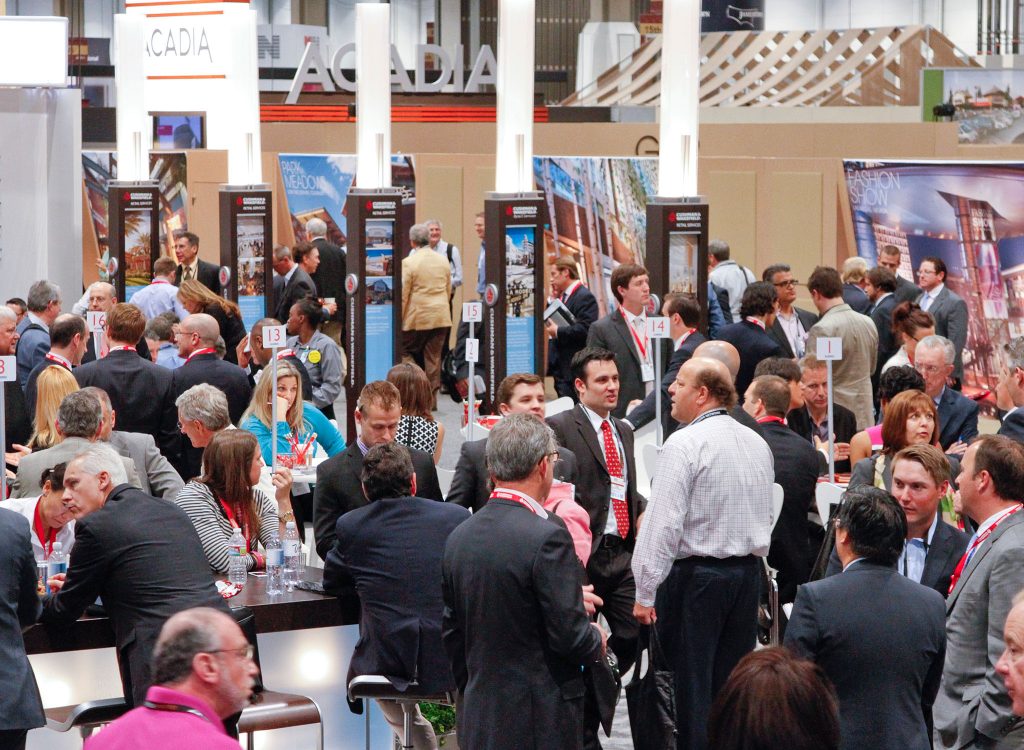 Must-have trade show photos
The images you want will depend on how much you're doing at the show. If you're launching a product, giving a talk, leading a demonstration or attending networking socials, you may need your photographer for a few hours each day. But if you're just exhibiting, you may only need them for the morning of the first day.
Before the show starts your photographer will piece together a photo schedule. This includes the details of what you'll have going on and when so they can be in the right places at the right times.
The schedule notes the times of significant moments relevant to the client, along with shot suggestions. If you're not familiar with the images a professional trade show photographer can take for you, here's a quick rundown.
Suggested shot list
The booth – Ideally some clean shots without staff or visitors. It often includes a wide shot of the entire booth and close-ups of any elements of your exhibit that are especially important. Booth shots are taken from several angles so everything is captured.
Products and services – These may be physical shots of a product you're launching, a rack, or an entire display of items. If you're a service-based business it could be photographs of the boards including your company's tagline and information.
Team and staff – Documentary (candid) photography and posed photos.
Visitor reactions – This collection of images shows the reactions of exhibition attendees interacting with your booth.
Branding and sponsorship – If the company logo or name is on any brand boards, brochures or show bags the photographer will shoot it, which highlights the reach of your presence at the show.
The show floor – Having some high-angle wide shots of the entire show adds context to your booth. For example, if you're exhibiting at one of the large trade shows, showing the size of the exhibition makes a statement about the fact your business was in attendance.
Presentations, demos, talks and surprise moments – These are all part of your exhibition story, and a trade show photographer will capture each of these moments.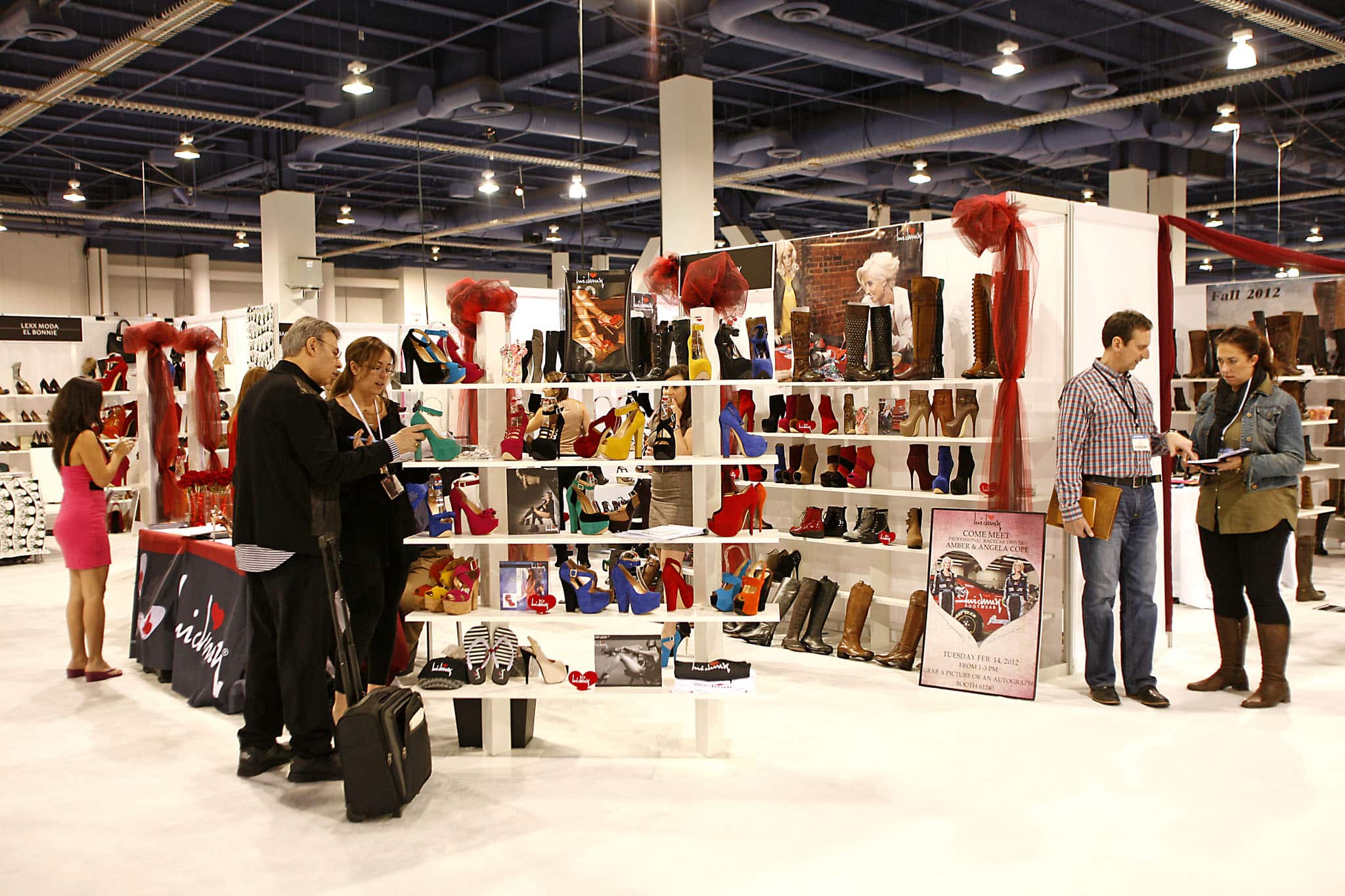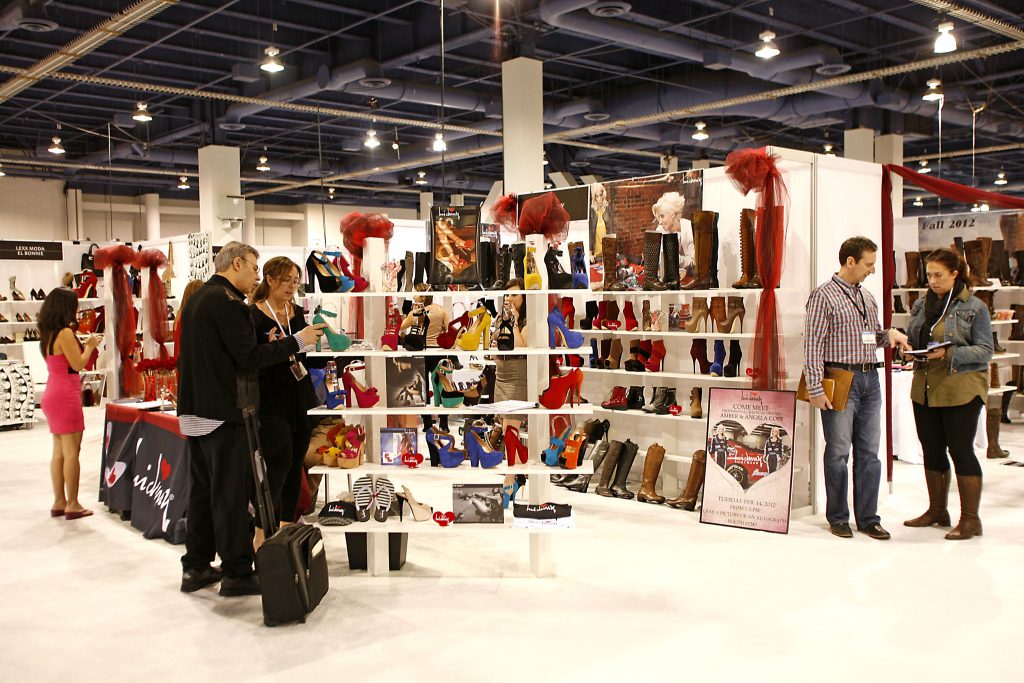 Hiring the best trade show photographer
You only get one chance to photograph the moments at a trade show. So when you're hiring a photographer you want to make sure they're not going to miss them. You need someone who's reliable, shows up when scheduled, and has the skills to capture those once-in-a-lifetime show moments. Here's what to look for on their site or when you first call them.
Check their portfolio. They may have a dedicated online portfolio on Dropbox. Ask them to send you the link. If they don't have one, look carefully at the images on their website and social channels. Do you like the way they've photographed previous shows?
Find testimonials and references. Google and LinkedIn are great places to start your research and get a flavor of what the photographer is like to work with.
What equipment do they use, and what's their backup plan if any of their equipment fails?
Have they photographed at the venue before?
Ask for their turnaround for editing and delivering images. You don't want to be waiting months to get the photos if you plan on riding the wave of hype for your marketing plan after the show's finished.
Making the most of professional trade show photos
Professional trade show photography is an investment that benefits your business long after the show ends. Some ways you can repurpose your trade show images include:
putting them on your website
posting them on your social media channels
using them in printed in brochures on flyers
using them in training materials — either printed or as stills in videos
including them in internal communications such as reports or correspondence to managers or stakeholders
using them during hype for future shows.
Let your photographer know how you plan on using your images so they can shoot and edit the images in a way that works for each format.
Ready to make your exhibit shine?
Hiring a photographer experienced at shooting trade shows is a safe investment. From capturing the highlights of your show experience to giving you professional images you can repurpose, professional photography gives you a set of images that work hard for your business.
To chat about trade show photography for your next exhibit, contact us.