Plants can bring life and beauty to any event. They can help you create a welcoming space for guests and add to an aesthetic theme.
When choosing plants for your event, you have two options. Artificial or living plants. Both can be great options for your event, but how do you know which one to choose? When it comes to fake plants vs real plants it all depends on the circumstances and type of event.
To help you determine which is right for your upcoming event check out our helpful guide to choosing between fake plants vs real plants.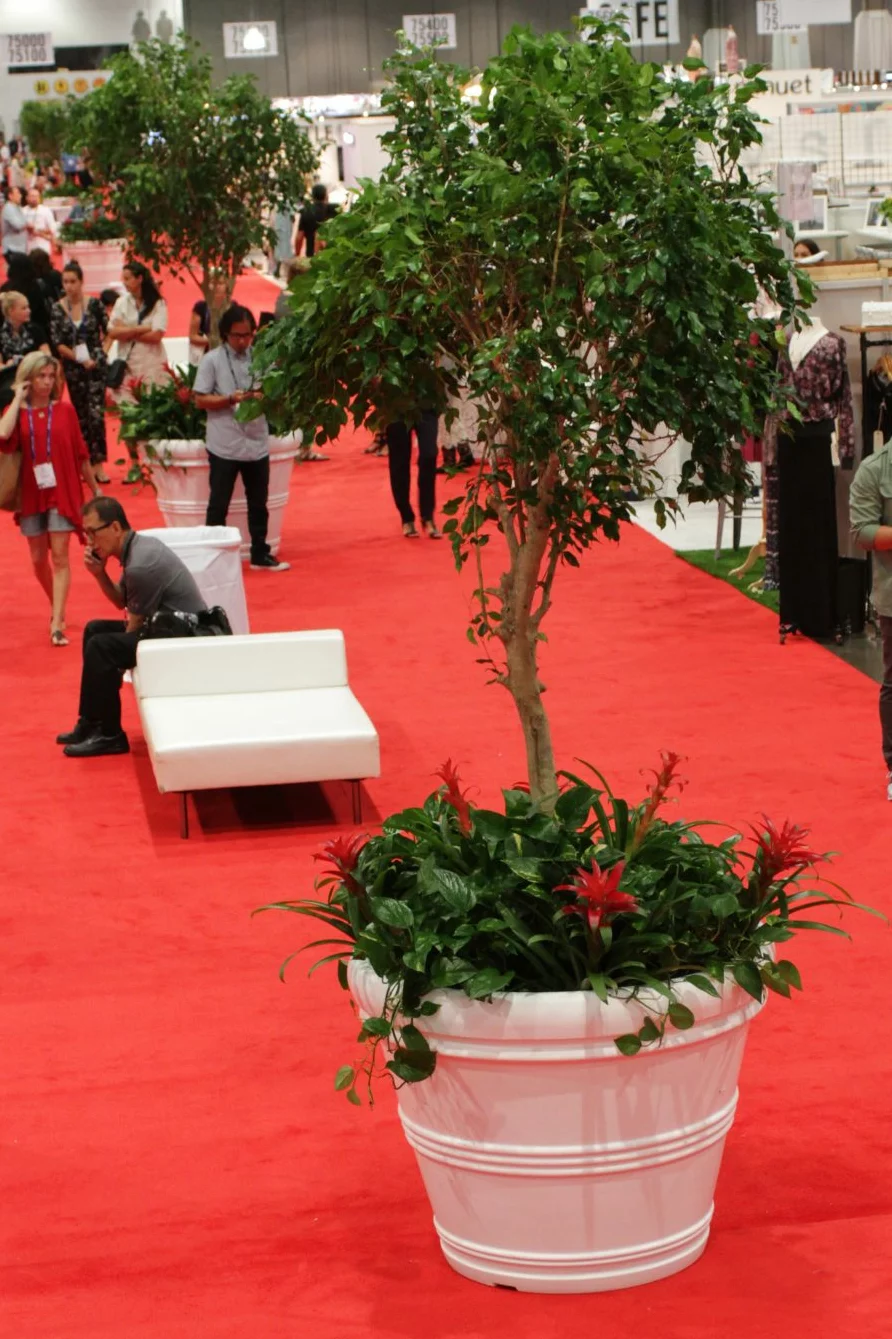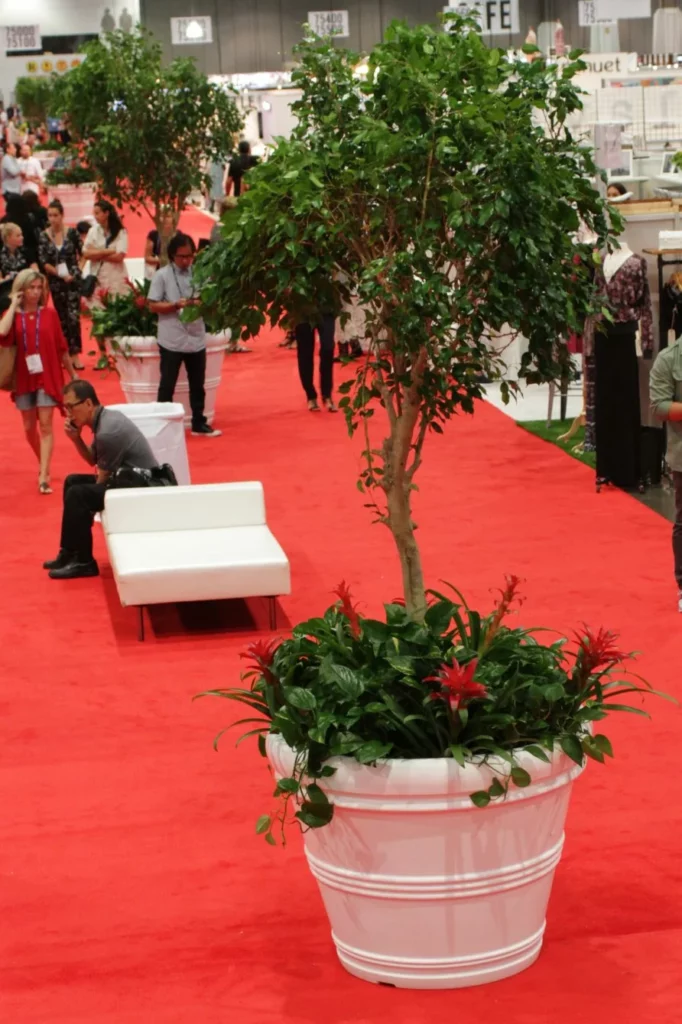 Important Considerations When Choosing Plants
When choosing between fake plants vs real plants, you need to consider the following factors.
How long is the event?
For example, if the event is months-long, it may be easier to go with fake plants that require no care or real plants like a cactus, bamboo trees, or succulents that require less regular care like watering or pruning.
What are the environmental conditions of the event?
Weddings need florals to brighten the venue like bouquets, tabletop centerpieces, and topiaries for the aisle. While trade shows will need eye-catching greenery to attract people to your exhibit or boxwoods to define your booth space.
The type of event makes a huge difference in not only the type of plants but whether you choose fake plants vs real plants.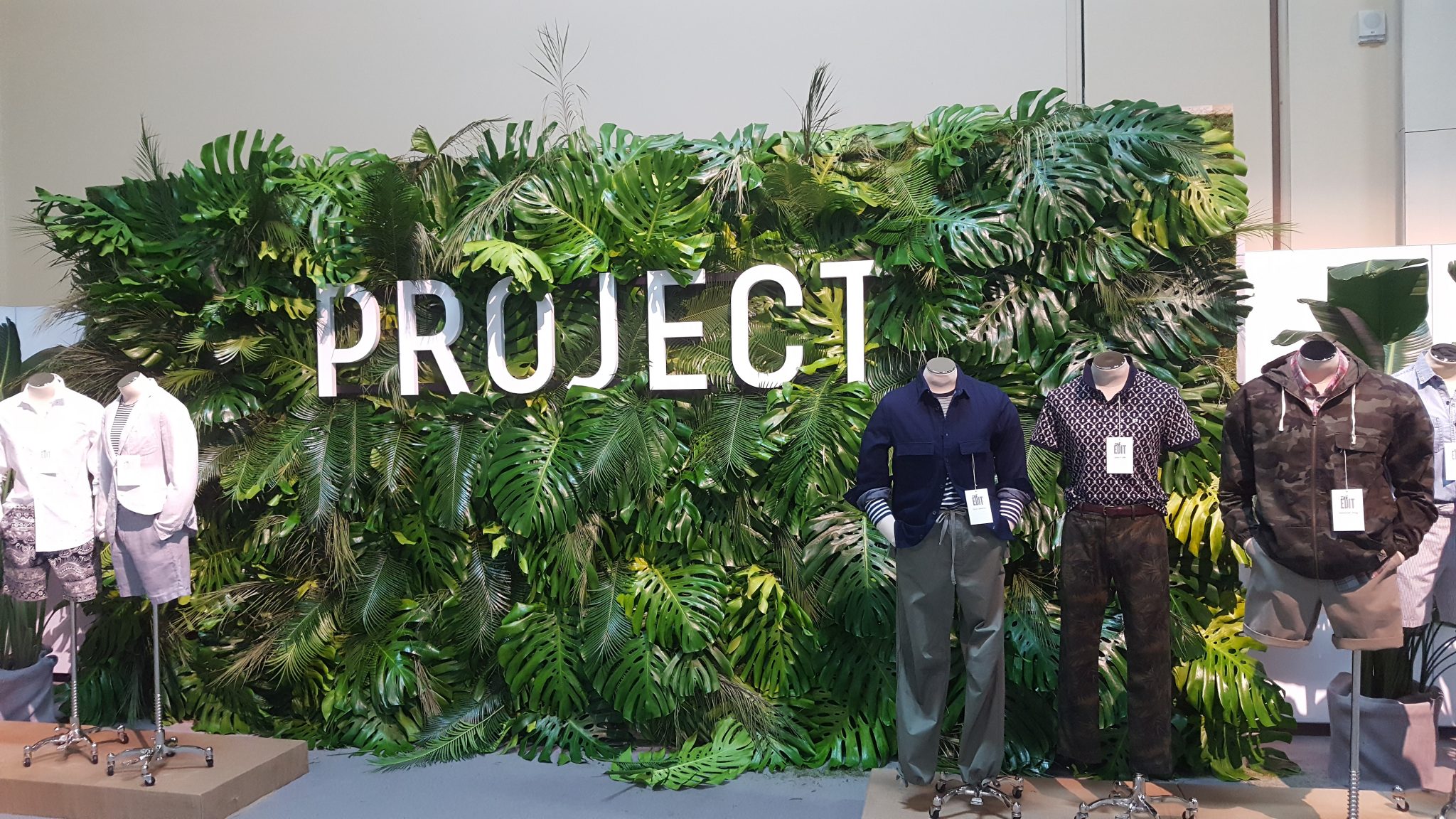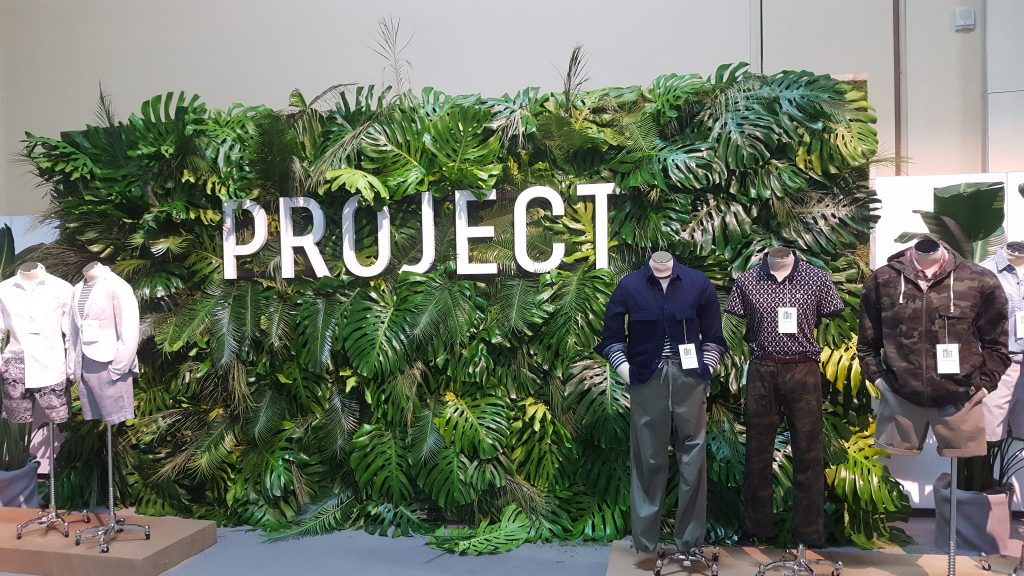 What is the theme of the event?
If you're attending or hosting a professional event, you'll want to stick to live plants that communicate care and responsibility.
A fun and casual event with lots of physical activity, like a sports event, consider plants that are more durable like silk plants, silk flowers, and artificial trees. Be careful of the placement of fake plants as they are lightweight and can tip easily if not secured.
Once you have considered these things, you can begin looking at the options available for your event.
Why Live Plants And Flowers Are Better Than Fake
Although there are times when fake plants are a better option for events, in most cases live plants are the best choice.
Although some fake plants have the look and feel of real plants, they can oftentimes look cheap and your guests can easily see that they are not real. Fake plants are made in factories using environmentally-damaging materials and dyes.
In bright sunlight, some fake plants can discolor and fade. Also, even though faux plants require less maintenance, they do still require some. They get dirty fast and need to be cleaned and dusted daily to stay looking great.
Finally, because they are lightweight, high foot traffic areas may cause fake plants to tip easily.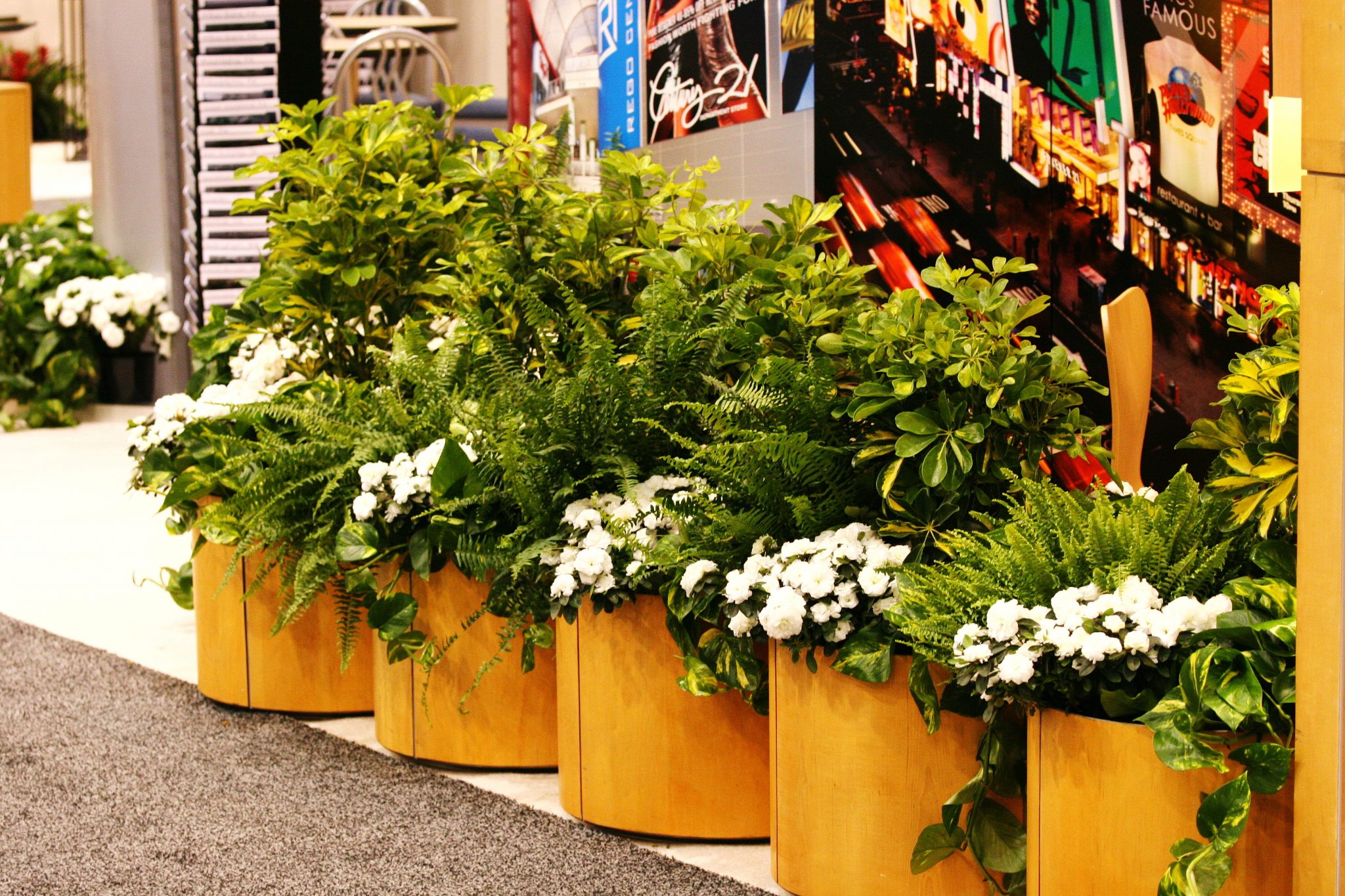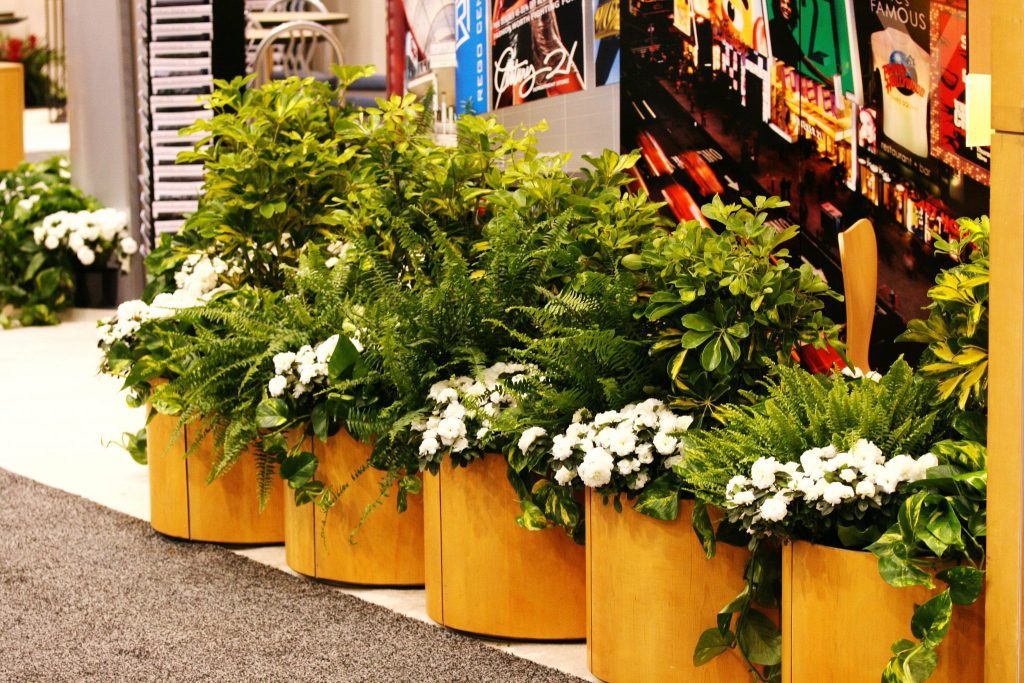 5 Reasons To Choose Live Plants For Your Next Event
There are so many benefits to choosing live plants and flowers even over the most lifelike artificial flowers and plants. Here are just some of the reasons you should choose live plants for your next event.
1. Flowers and plants are relaxing
Even fun events can be a bit stressful because there's so much to do and see. Adding indoor plants can help you create a space where you and your guests can relax.
Flowers like roses, sweet peas, and lavender can also help by adding a relaxing aroma and soothing colors to the space.
2. Real plants clean the air
Plants can operate as air filters, capturing and clearing the air of indoor pollutants. They also add more oxygen to the air. This creates a comfortable and healthy space for guests.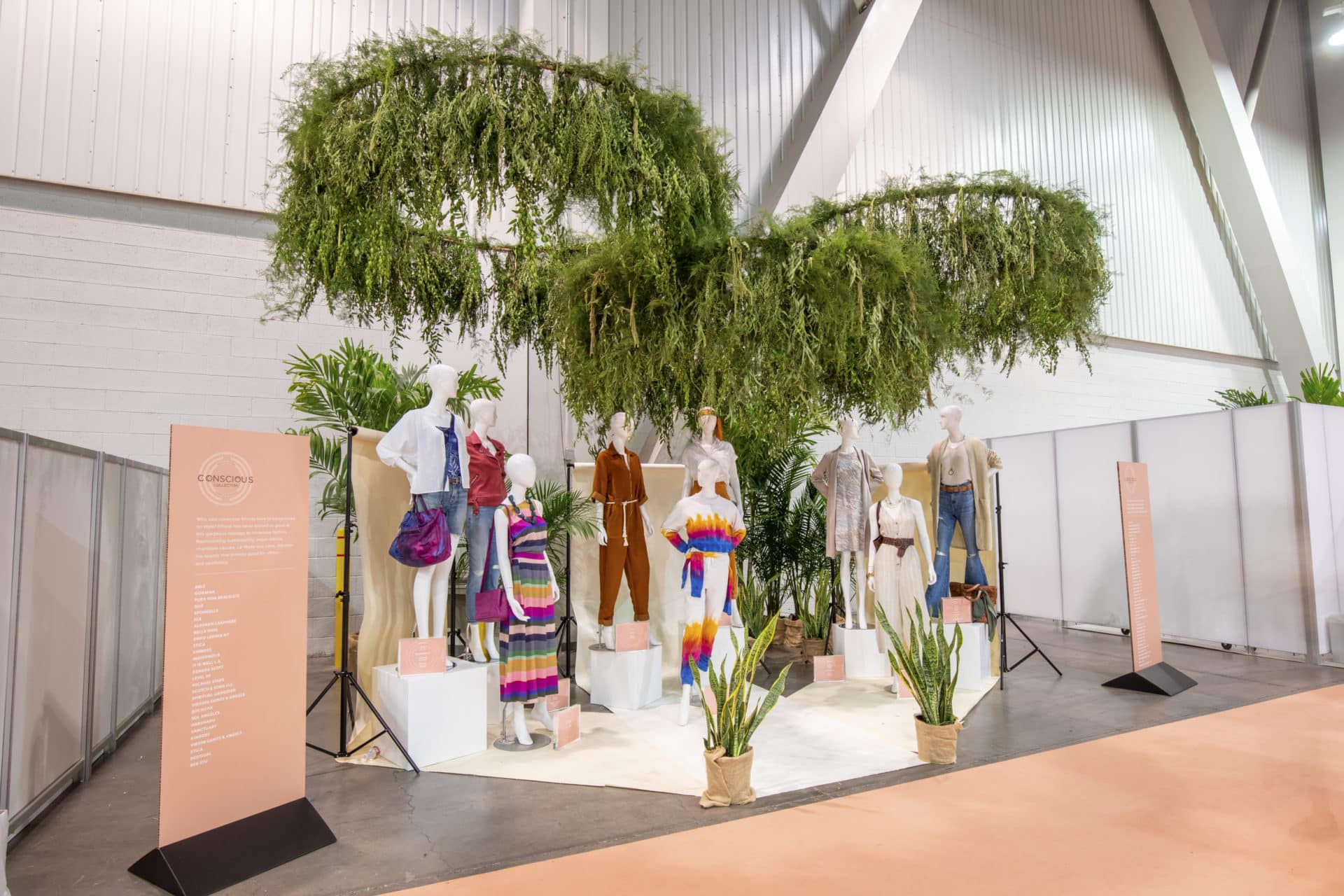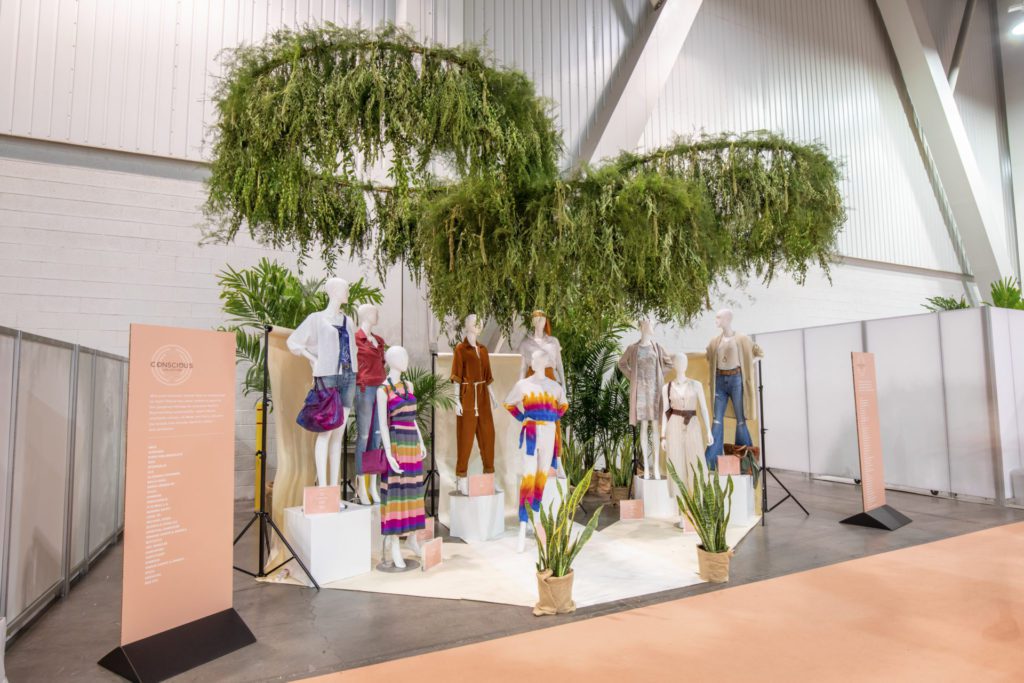 3. Living plants are memorable
Whether you have potted planters, topiary trees, or wreaths, plant arrangements create a lasting impression on your guests.
This is especially impactful at professional events like trade shows and industry conferences where standing out is the key to success.
4. Live plants are more sustainable
Let's face it, most events can be wasteful.
A lot of the time, the decorations for events just end up in the landfill after the event is done.
Live plants on the other hand are returned to the nursery and kept for the next event. Even when live plants or flower arrangements can't be used again, they can be preserved by drying them or simply composted back into the soil. Both are environmentally-friendly options.
5. Flower arrangements communicate effort
Glass vases full of beautiful flowers are a wonderful way to welcome your guests. It shows appreciation for their attendance.
Flowers arrangements can also be sent home with your guests as a thank you for coming. There are many incredible reasons to have plants and even more ways to use them at your event.
How To Use Live Plants In At Your Event
One of the amazing things about plants is they are an awesome medium to help you design your space. You can incorporate them into an existing theme like adding palm trees to a beach theme or ferns to a forest theme.
They can also be used as part of the design itself like plant walls and rugs, or they can be added in pots or large plant beds to create a natural look.
Blooms from flowers can be used to make bold color statements. They can be incorporated indoors or as part of the landscaping to welcome your guests.
The only limit to designing with live plants is your imagination.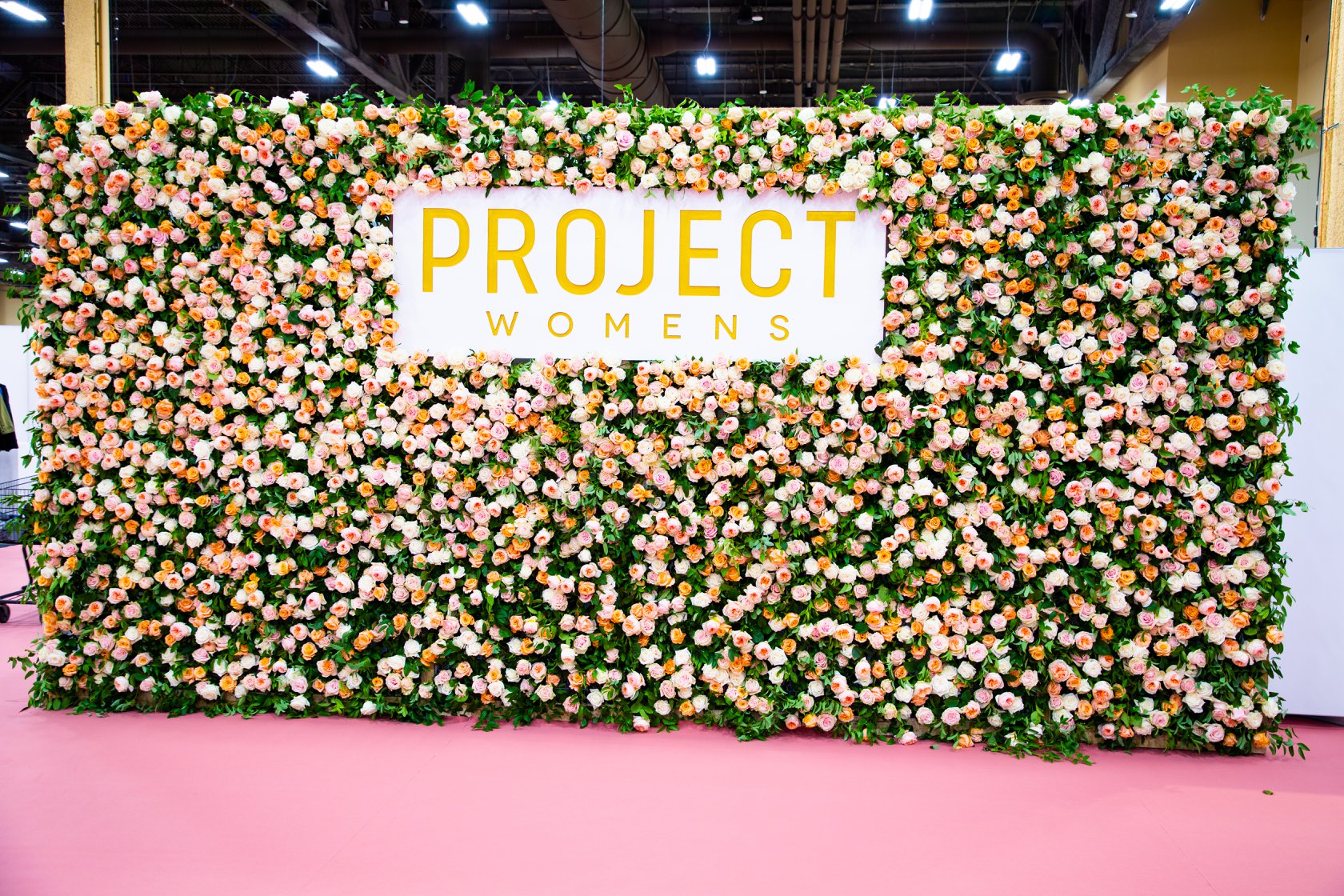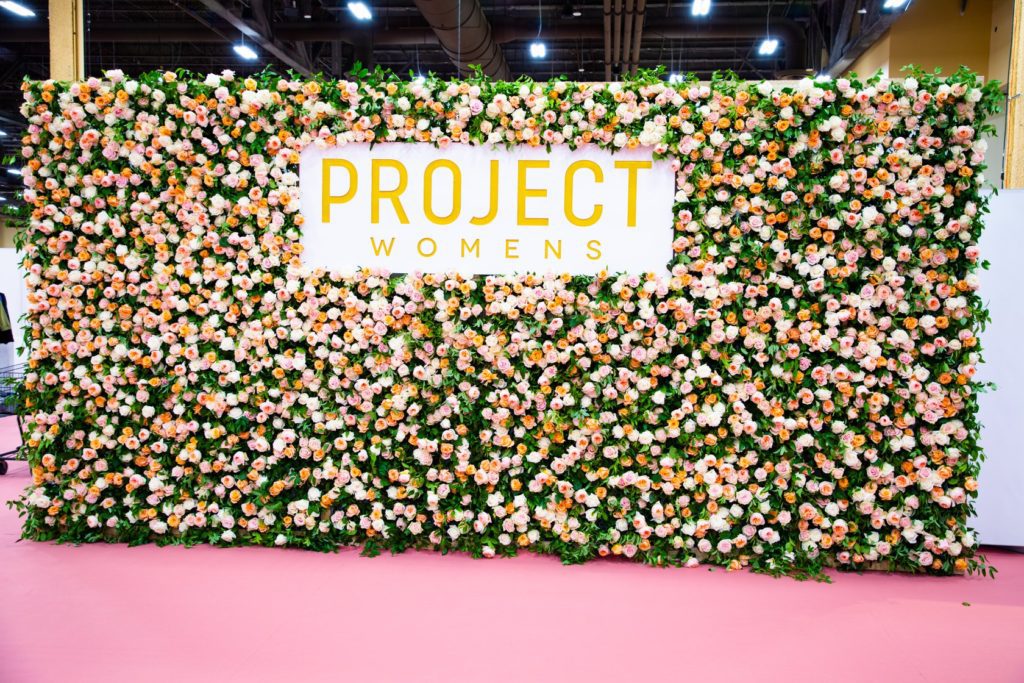 At the end of the day, deciding which is better fake plants vs real plants comes down to the event itself.
However, for most events, you will want to choose real plants and flowers over real-touch artificial replicas. There are not only more benefits to using live plants, but you can also do more with them in terms of design.
If you are looking for real plants and flowers for your next event, contact Expo Ease. You can order plants online by viewing our catalog online or speaking directly with one of our floral designers. We're more than happy to help you make any vision a reality at your next event.