Make a lasting, positive impression on event attendees while helping them capture Insta-worthy photo ops with a living wall rental.
Living walls transform your event venues by bringing the outdoors in. Designed using natural greenery and florals, living walls create an immersive nature-inspired guest experience that attendees will remember.
If you're considering gorgeous, sustainable living wall rentals for your next Las Vegas event, here is everything you need to know.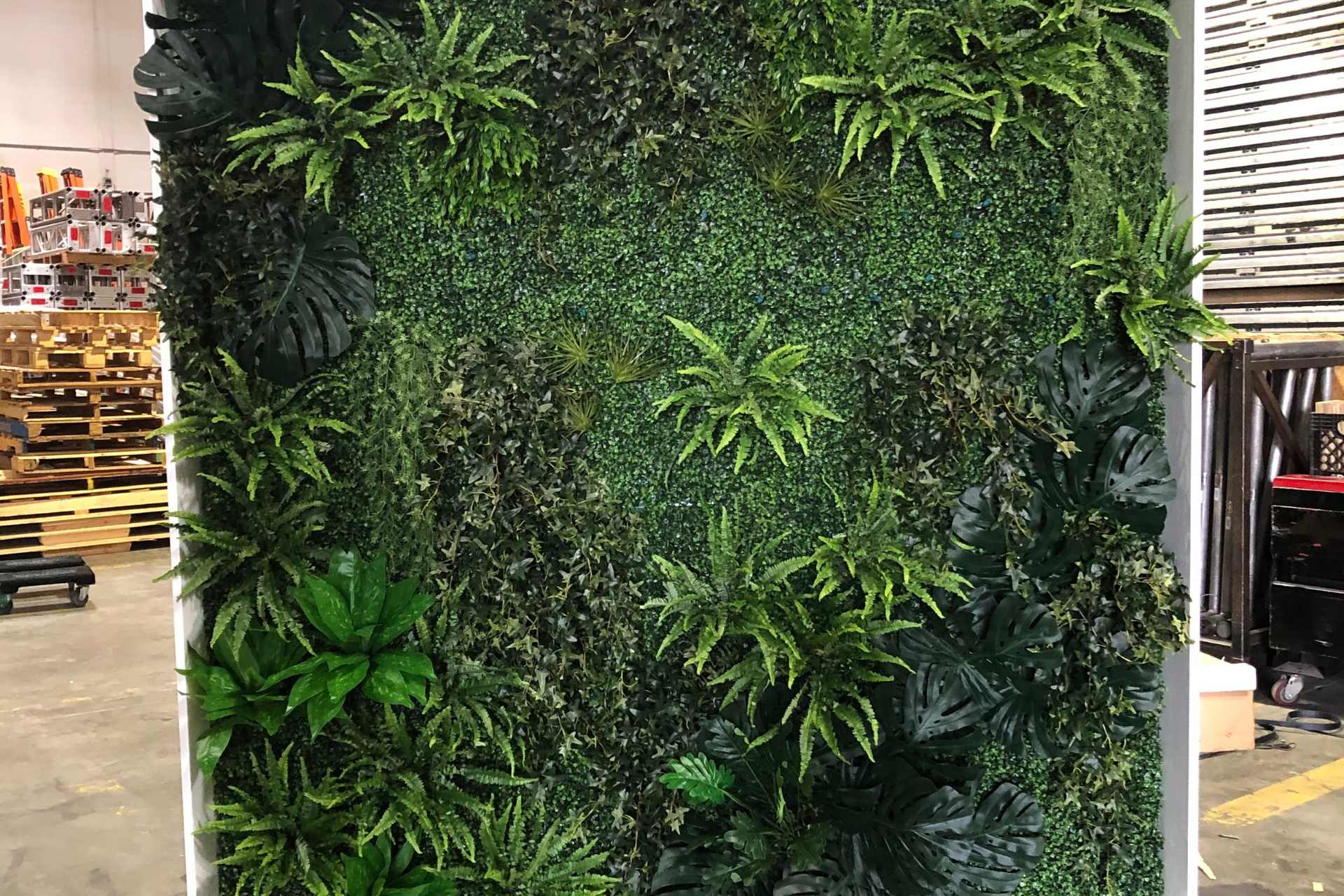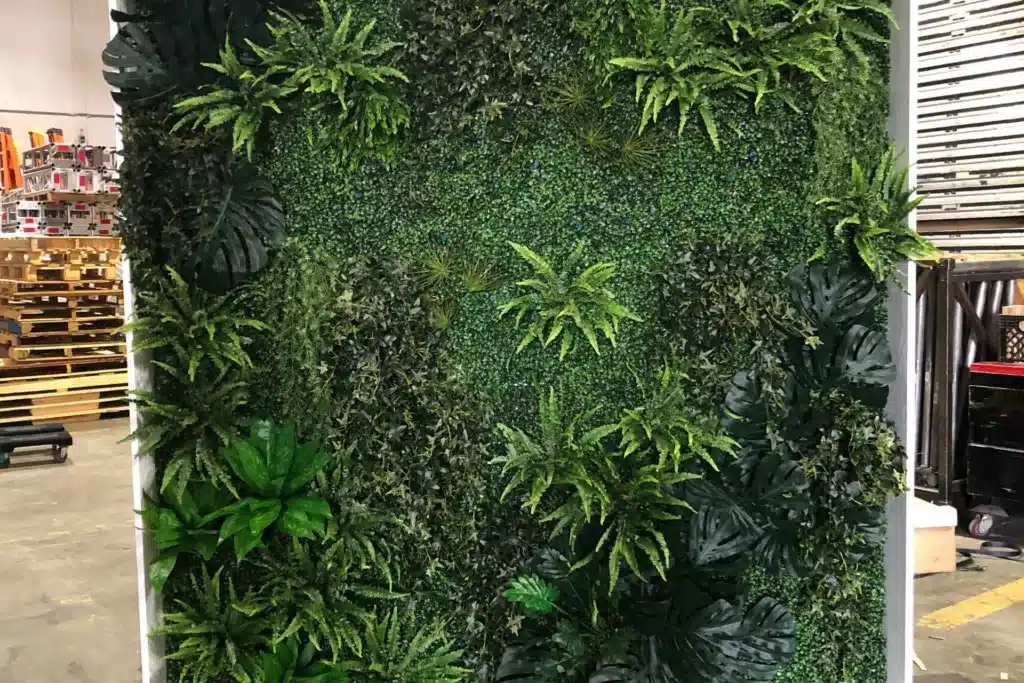 What Is A Living Wall?
Living walls, also called "green walls" and "vertical gardens," are entirely covered with greenery, flowers, and decor.
Made with natural living plants, living walls can match any event space's style, theme, or color scheme. Not only are they beautiful, but living walls also have a variety of benefits for your guests.
Living walls help purify the air, reduce noise, and control the ambient temperature of the space. They also provide a relaxing experience by offering a calming, stress-free oasis during even the busiest conferences and trade shows.
Each living wall is a unique piece of living, breathing art. Living walls enhance the aesthetic appeal of your event space or booth and contribute to a healthier and happier environment.
Where Can You Display Living Walls?
Living walls can be installed in various designs and sizes at both indoor and outdoor events. You can design small, picture-frame-like living wall installations to massive living walls that stretch from floor to ceiling on every wall.
Most living walls have irrigation integrated into the design. Designers use plants that thrive in the environment of the living wall. Indoor walls typically use shade plants. Outdoor walls typically use heat-tolerant, sunshine-loving plants.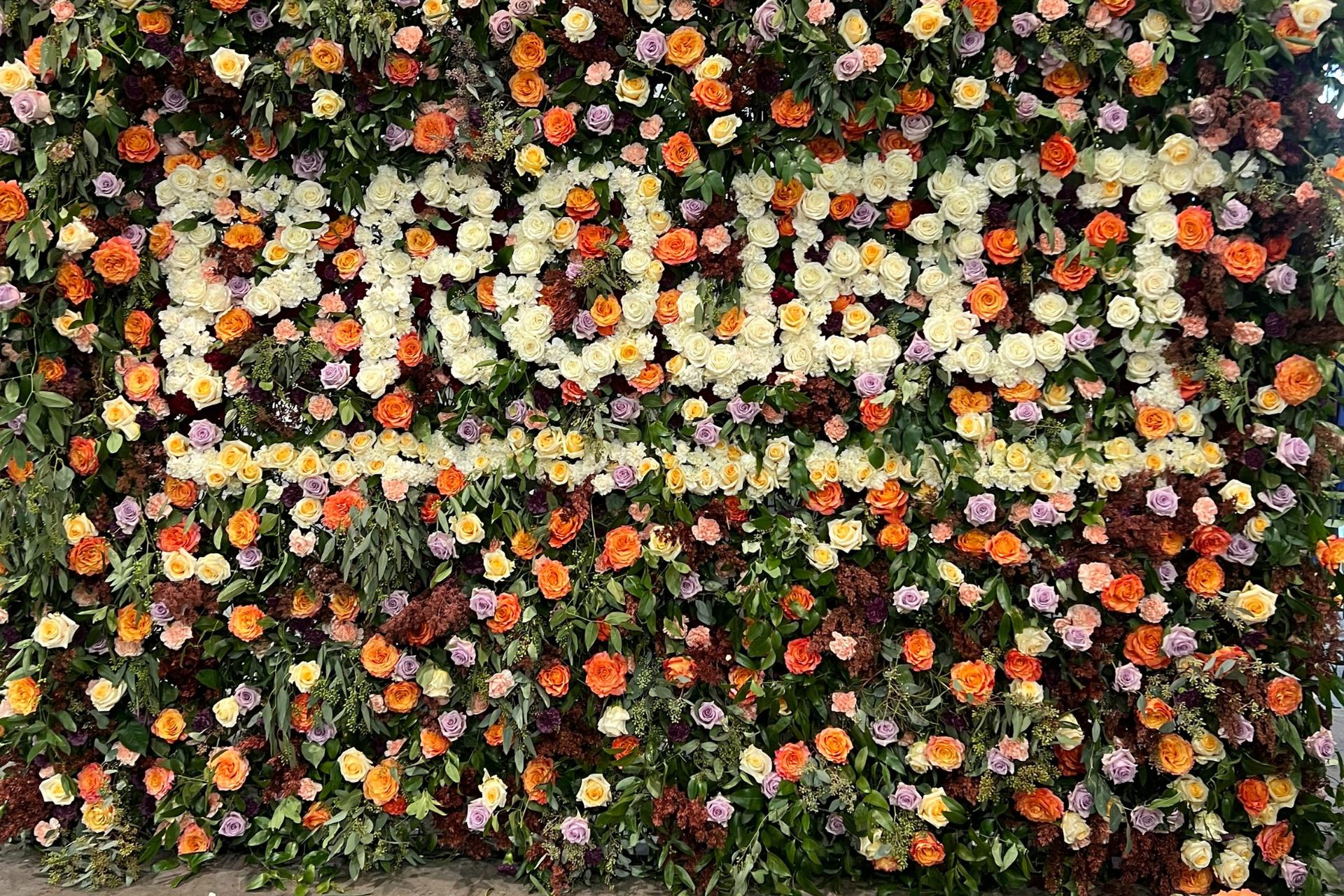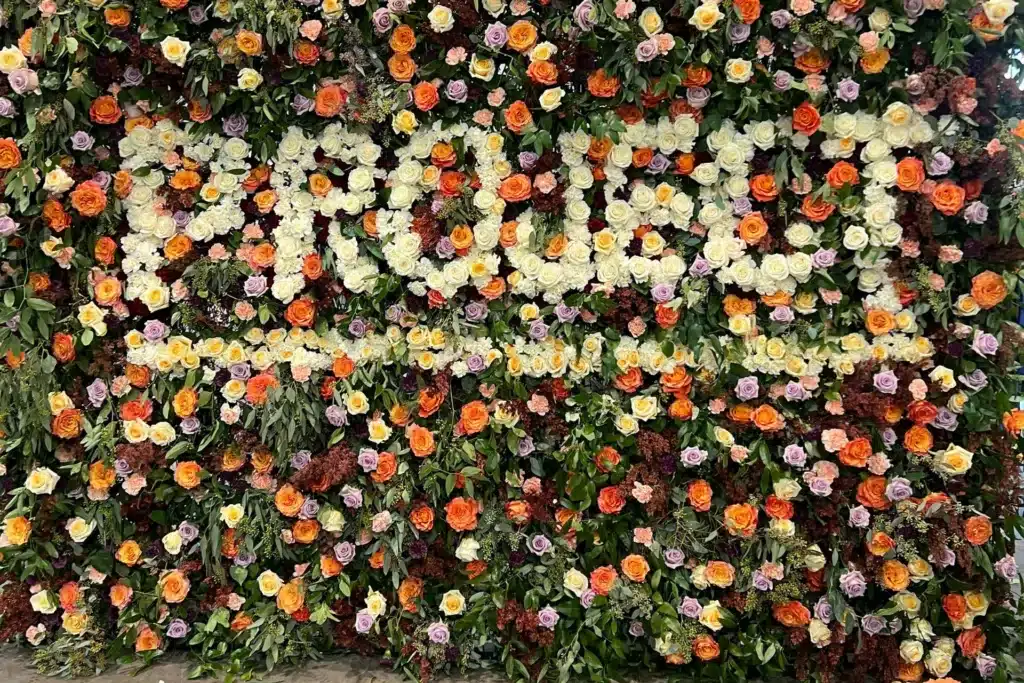 Decor, Signage, And Plant Options For Living Walls
Living walls are incredibly customizable and offer eclectic decor, signage, and plant options. Here are some ideas:

Decor Options: Intricate frames, colorful LED lighting, and water features like fountains can all integrate into your living wall.
Signage Options: Both traditional signs featuring logos and event information and interactive signage using QR codes, videos, and touch screens can be incorporated into a living wall.
Plant Options: Living walls can feature any type of plant, including foliage plants, succulents, and flowers, as well as edible plants like herbs, fruits, and vegetables.
The design of the living wall depends on the purpose, environment, and style.
Living Walls Are Ideal For Your Next Las Vegas Event
There are many powerful reasons to book plant rentals for your next event, especially living wall rentals.
The goal of any event is to create a memorable experience for your guests. The lush greenery and unique aesthetic immediately draw attention and spark conversation.
In addition, living walls provide a stunning backdrop for social media photos and brand interactions. Beyond their beauty, they also help make the environment more comfortable for conversation and socializing.
Moreover, they signal your commitment to sustainability and environmental responsibility. They are perfect for any business event including:
Trade shows
Conferences
Corporate meetings
Award ceremonies
Business seminars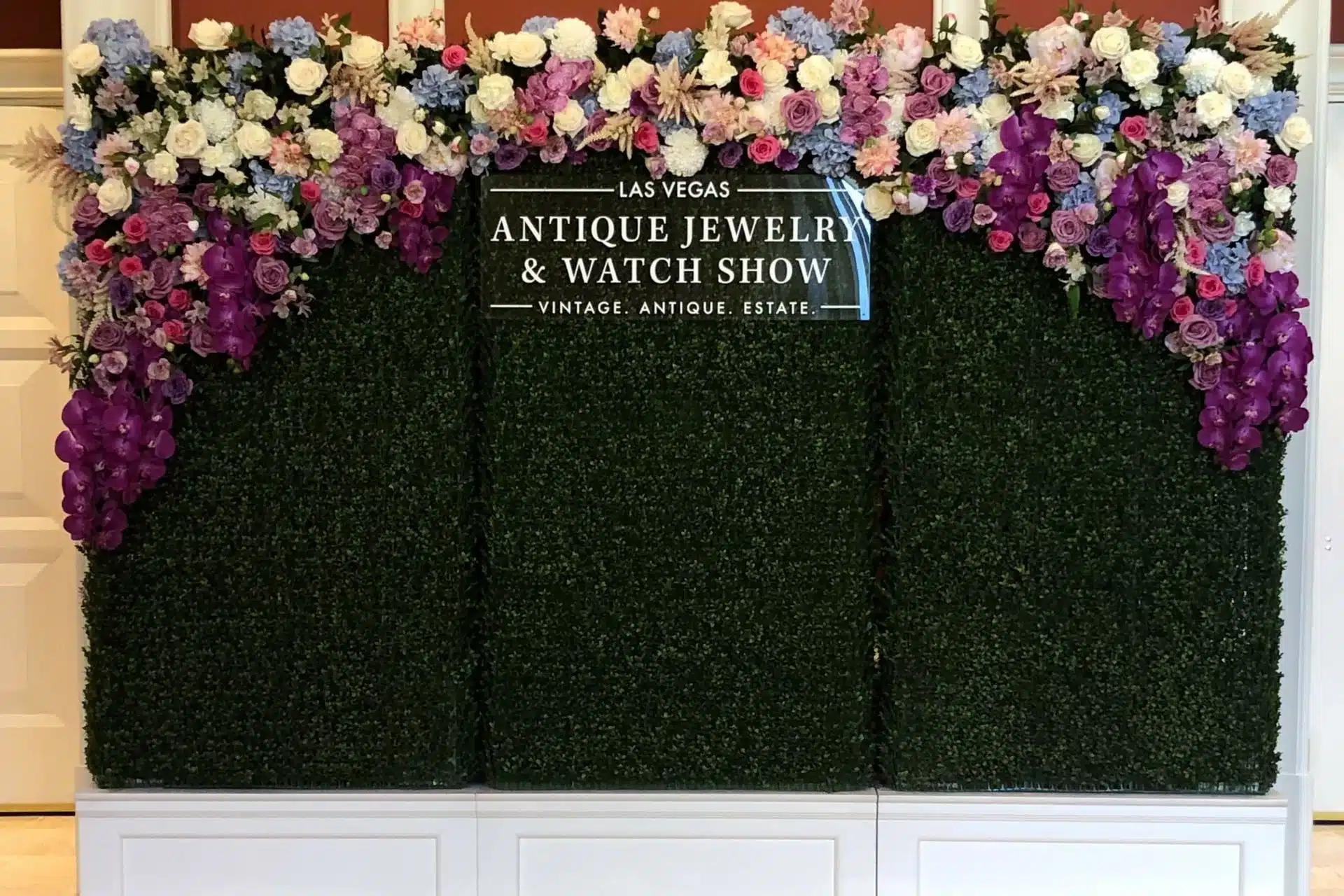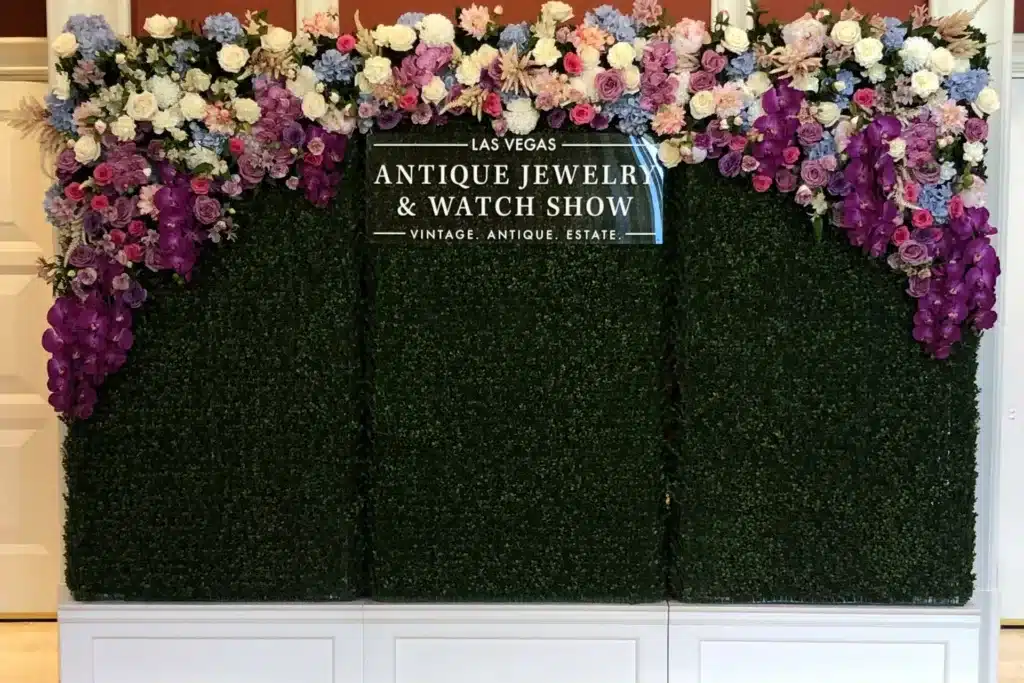 Seven Benefits Of Using Living Walls At Your Next Event
Living walls offer unique visual appeal, environmental benefits, and a strong sustainability statement.
However, living walls also provide other benefits, including:
Adding a living wall to your event brings nature indoors and highlights nature outdoors.
Living walls provide lush backdrops for eye-catching photography for your brand and guests.
A study by the University of Munich and Rochester shows that plants inspire creativity, helping attendees develop their next big idea in your space.
Studies performed at Deakin University also show that being near greenery can boost mood and reduce stress helping ease event-planning anxiety and stress.
Living walls absorb sound, reducing echoes and background noise and creating a quiet space for presentations and conversations.
Living walls are eye-catching and have unexpected design features that help your space stand out.
Living walls are highly functional and can be used as product displays, to create pathways, and as attractive barriers and privacy screens.
Creative Living Wall Design Tips From Our Professional Horticultural Designer Team
If you are considering featuring a living wall at your next business event, here are some design tips to help inspire your living wall:
Coordinate Colors: You can play with shades of green for a monochromatic look or include flowers or plants with colorful leaders for pops of color.
Add A Variety Of Textures: Mix plants with different leaf shapes for a more visually exciting display.
Use Height Differences: Using plants with varying heights and growth habits, like trailing plants, will add depth and dimension.
Consider A Theme: Design your living wall to fit a theme, like Las Vegas, the desert, or a favorite movie.
Add Some Seasonal Flair: Use seasonal plants like poinsettias in winter, tulips in spring, or chrysanthemums in fall for the freshest look.
Consider Edibles: If you are a food-based brand, consider using herbs, lettuce, and other edible plants that can be incorporated into demonstrations.
Include Outdoor Interactive Elements: If your living wall is outdoor, consider incorporating bird feeders or butterfly attractants to facilitate an interactive nature experience.
Always Use Proper Lighting: Proper lighting can highlight the beauty of your living wall, accentuate certain features, and create dramatic effects.
When you work with our design team, we'll consider practical aspects like light availability, the plant's needs, and the wall's maintenance requirements. Then we will ensure that your living wall design is beautiful and sustainable.
We'll help you design an eye-catching living wall perfect for your next event or you can learn more about event flowers .