Las Vegas is certainly known for its glitz and glamor, but that doesn't mean you necessarily have to break the bank and go all out at your next event.
With green screen technology, you can transport attendees to breathtaking locations, create more immersive experiences, and add a unique touch to your event.
A green screen takes your trade show display to the next level.
With that in mind, let's explore some creative and fun green screen ideas you can use to make your next Las Vegas event unforgettable.
Scenic Backdrops
You can use green screen technology to transport attendees to some of the world's most iconic cities, including New York, Paris, or Tokyo.
You can also create a relaxing atmosphere with a beach backdrop and then add props like beach balls and surfboards to create a more interactive experience. You can choose mountains, forests, or skylines for your backdrop and personalize the experience to fit your brand.
Landmarks
A green screen displaying different landmarks at your next event is another great way to make your booth stand out and attract attendees.
🗽 Statue of Liberty: If you are a business wanting to showcase American pride, then a green screen backdrop with the Statue of Liberty is sure to please. It is an iconic symbol of freedom.
🇫🇷 The Eiffel Tower: If you are a business specializing in fashion, beauty, or luxury, this landmark can add a touch of charm to your trade show display.
🌉 The Golden Gate Bridge: If you have a brand on the west coast, a green screen backdrop of the Golden Gate Bridge is the perfect landmark. It is also a good choice for tech and innovation industries.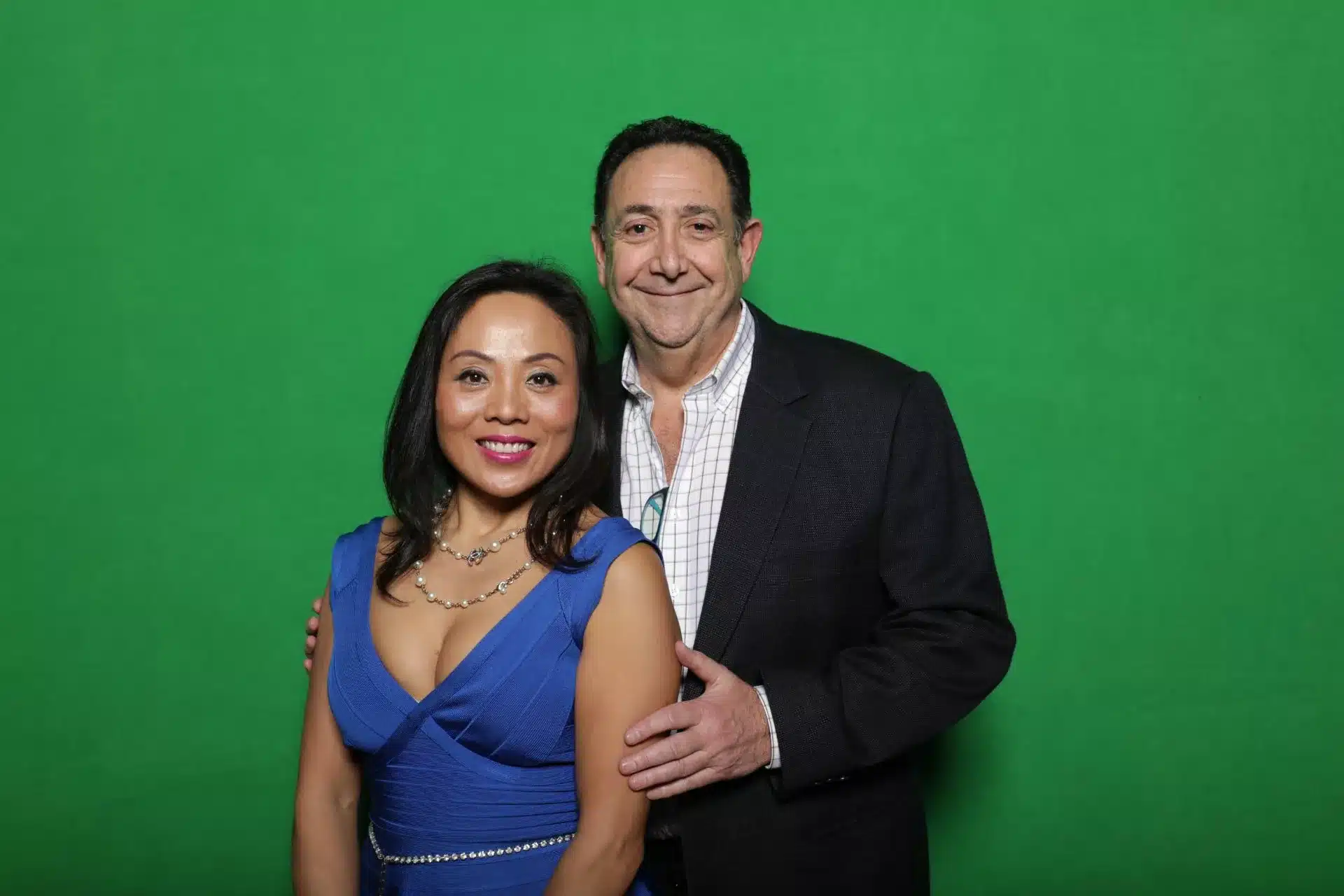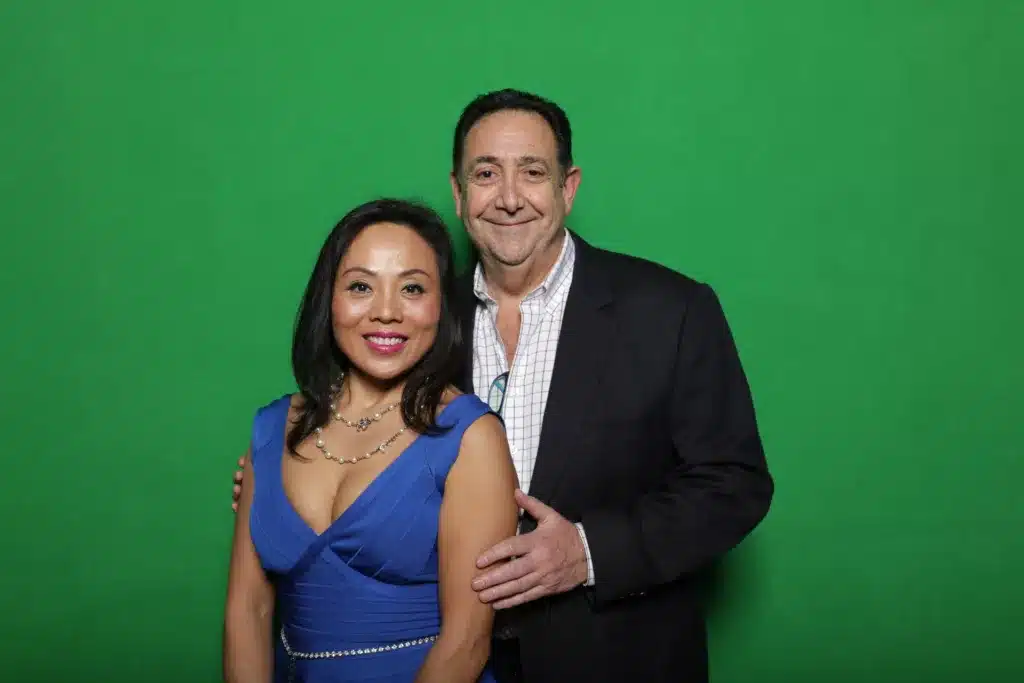 Casino Theme
A casino theme on a green screen backdrop at a trade show event can create an exciting and engaging atmosphere for attendees.
Since Las Vegas is home to this kind of entertainment, it makes sense to incorporate it into your booth.
With this backdrop, you can incorporate interactive elements such as a photo booth or casino games. This is sure to draw even more people in and provide an opportunity to promote your brand in a fun and memorable way.
Award Backdrops
When using award backdrops, you can add some prestige to your booth. Choose a backdrop for your green screen that reflects the theme of your booth.
For example, if you are in the technology industry, choose a more futuristic or innovative backdrop to grab attention.
You can provide attendees with props like fake microphones or award statues to make the photos and experience more fun and engaging.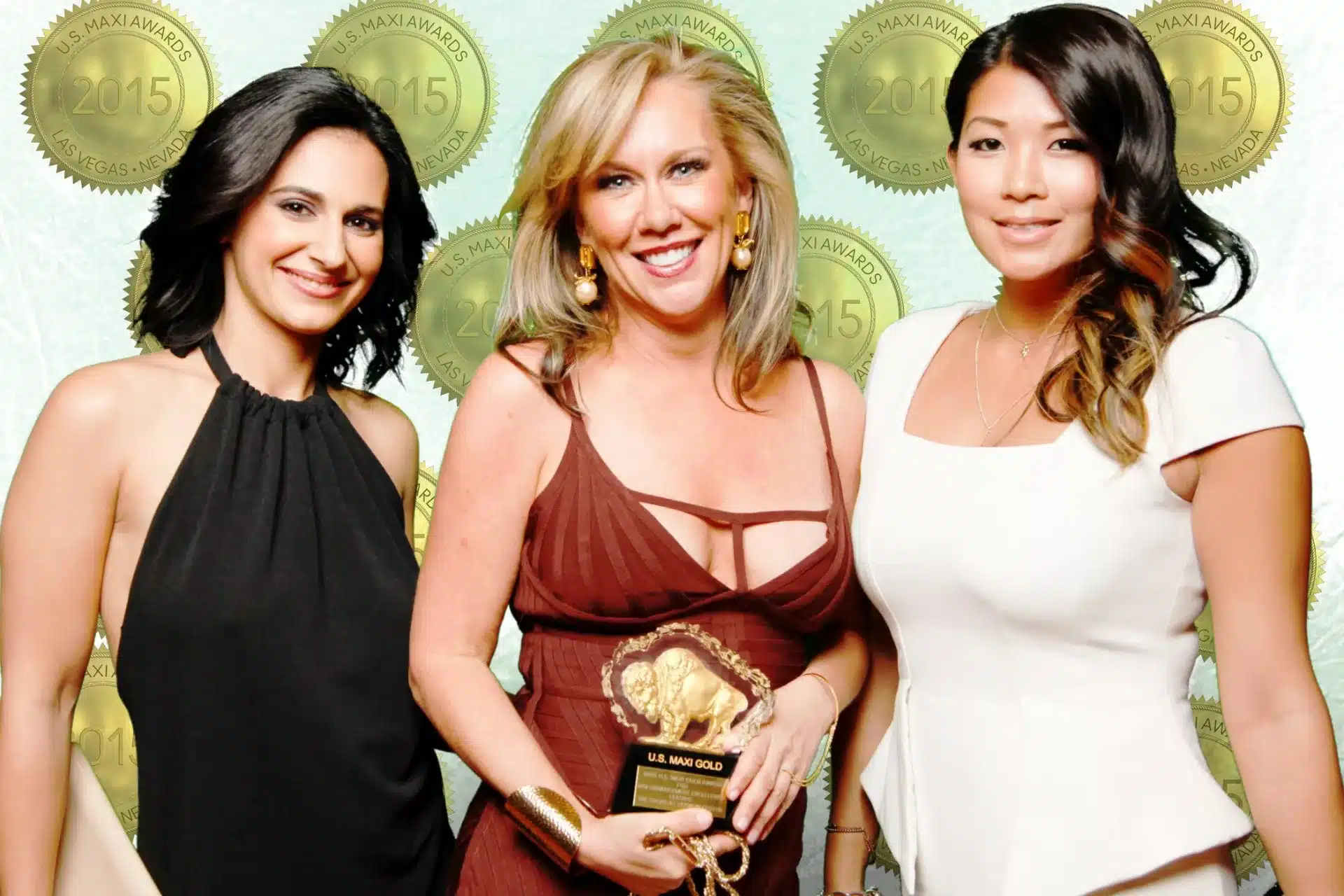 Logo Backdrops
Logo backdrop green screens are good for displaying your business name and logo. Choose a design, find colors that reflect your brand message, and make sure the logo is clear and visible on the backdrop.
Tip: Avoid a background that is too cluttered or busy, or your logo can get lost.
You then need to position the green screen strategically where it is visible to attendees and provides them enough space to take photos they can share on social media.
Photo or Video
Using a green screen for trade show photography and videos at a trade show event can be a creative and engaging way to promote your brand and capture the attention of the attendees.
Here are some ideas for using a green screen for photos and videos outside of a studio setting:
Virtual Backgrounds: A green screen can showcase products or services. The sports industry, for example, can create a fun virtual background with footage showing a stadium or arena with cheering fans.
Interactive Games: You can use a green screen to create interactive games that attendees can participate in. For example, you can create a virtual game of soccer where attendees can score a virtual goal.
Product Demonstrations: Green screens can be used to create product demonstration videos that showcase the benefits and features of your products and services. This gives attendees some hands-on experience at your booth.
Interactive Social Media Campaigns: Social media campaigns encourage attendees to share photos and videos of themselves with your virtual background. This increases brand visibility and allows you to reach an even wider audience than just those attending the Las Vegas event.
Interviews and Testimonials: Conduct interviews or record testimonials from satisfied customers or other experts in your industry. You can then showcase these interviews and testimonials on the green screen to boost your credibility and show your expertise.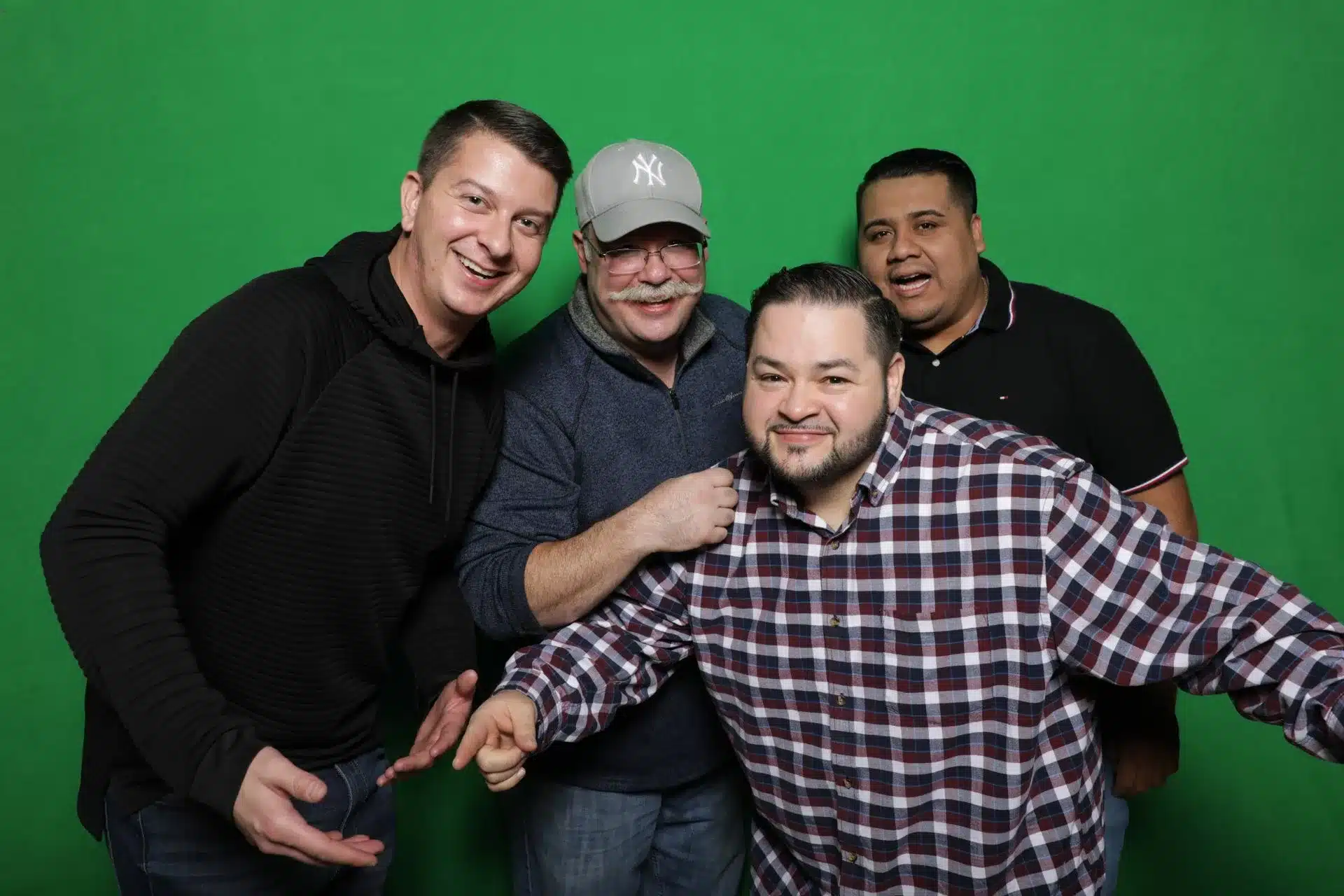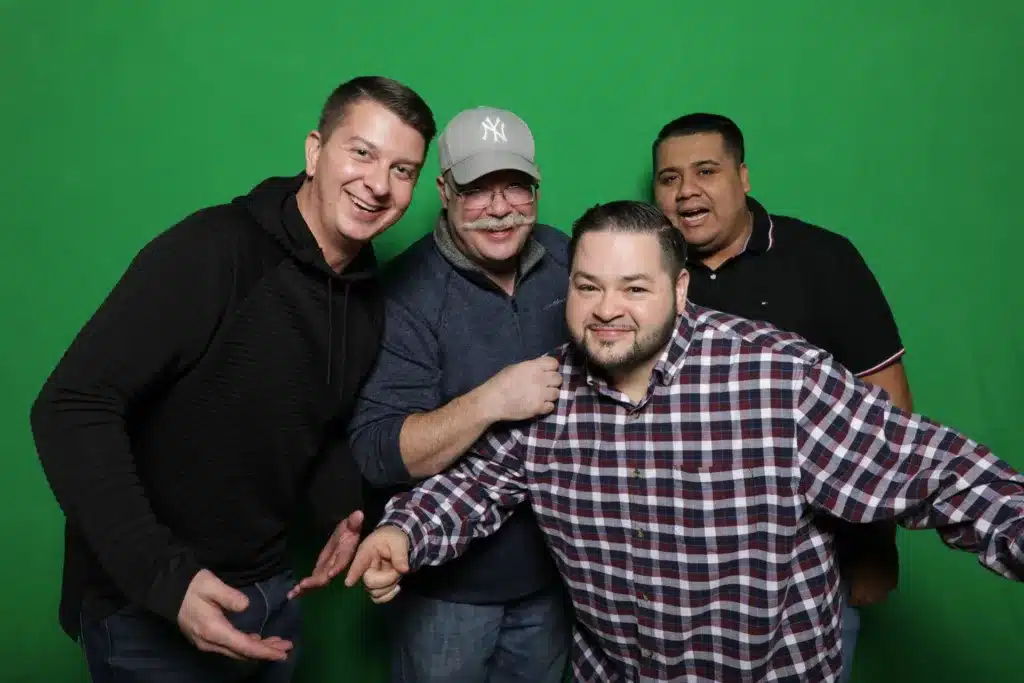 The Benefits of Green Screen Use at Your Next Trade Show or Expo
Green screens are flexible and versatile tools you can use at your next Las Vegas trade show event to add a new level of engagement and excitement.
Promotes Team Building
One of the biggest benefits of a green screen is promoting team building among your staff. You encourage collaboration and creativity and provide a shared experience for the team.
You encourage them to think outside of the box and provide them with opportunities to engage with one another.
Helps You Stand Out
Trade shows can be crowded and competitive, and you want to stand out.
With a green screen, you can create eye-catching displays to capture everyone's attention and engage them in a way that traditional marketing methods can't always achieve.
Cost Effective Marketing
Virtual backgrounds allow you to create a range of experiences that would be difficult to replicate in real life.
You can also use different social media sharing options to increase your brand's reach without all the extra marketing costs.
Create a Memorable Experience
Trade shows are all about making a lasting impression. When you use a green screen, you create a memorable experience that attendees will associate with your brand.
Whether it is a photo booth or interactive game, the green screen provides a fun and engaging way for attendees to interact with your brand and take with them a more positive experience.
Following up with each visitor and lead after the trade show event is also a great idea. Capture their email and send them image copies from the green screen. Let a few days pass, and then begin your follow-up emails within a week.
---
Want to control costs?
You can rent portable green screens and professional photographers to edit photos with your chosen backgrounds.
Contact Expo Ease to discuss photography and green screen rentals for your next Las Vegas event.