Your trade show display should tell a visual story of your brand and what you have to offer consumers, and photography is just one form of visual storytelling.
Capturing trade show images illustrates the work your company does while telling the story of your exhibit from beginning to end. Photos freeze a moment in time and convey emotion, express a mood, and tell the story of your brand that can be shared long after the event has ended.
Here are some creative trade show photography ideas to ensure your trade show displays stand out from the rest and are memorable for attendees at the convention center.
Popular Photography Props and Ideas for Your Booth
Backdrops
You can create vibrant and eye-catching backdrops for all your trade show displays. They help you stand out at the convention and pull people in to see what you have to offer.
Backdrops are a neutral photo prop photographers use to display the brand's logo or a destination. They can be used with props that allow attendees to dress up and take fun photos during the event. It is ultimately a graphic representation of your company and brand. Backdrops can set the scene or theme of your display, makes the booth more inviting, and garners positive attention.
Green Screen
Green screen photography is a fun and exciting way to attract and entertain attendees. The green screen can be used as a backdrop for a live performance, product demonstrations, or even as a photo booth toward the end of the event.
After the event the photographer can add graphics behind the participants digitally that allow more creative use of the backdrop.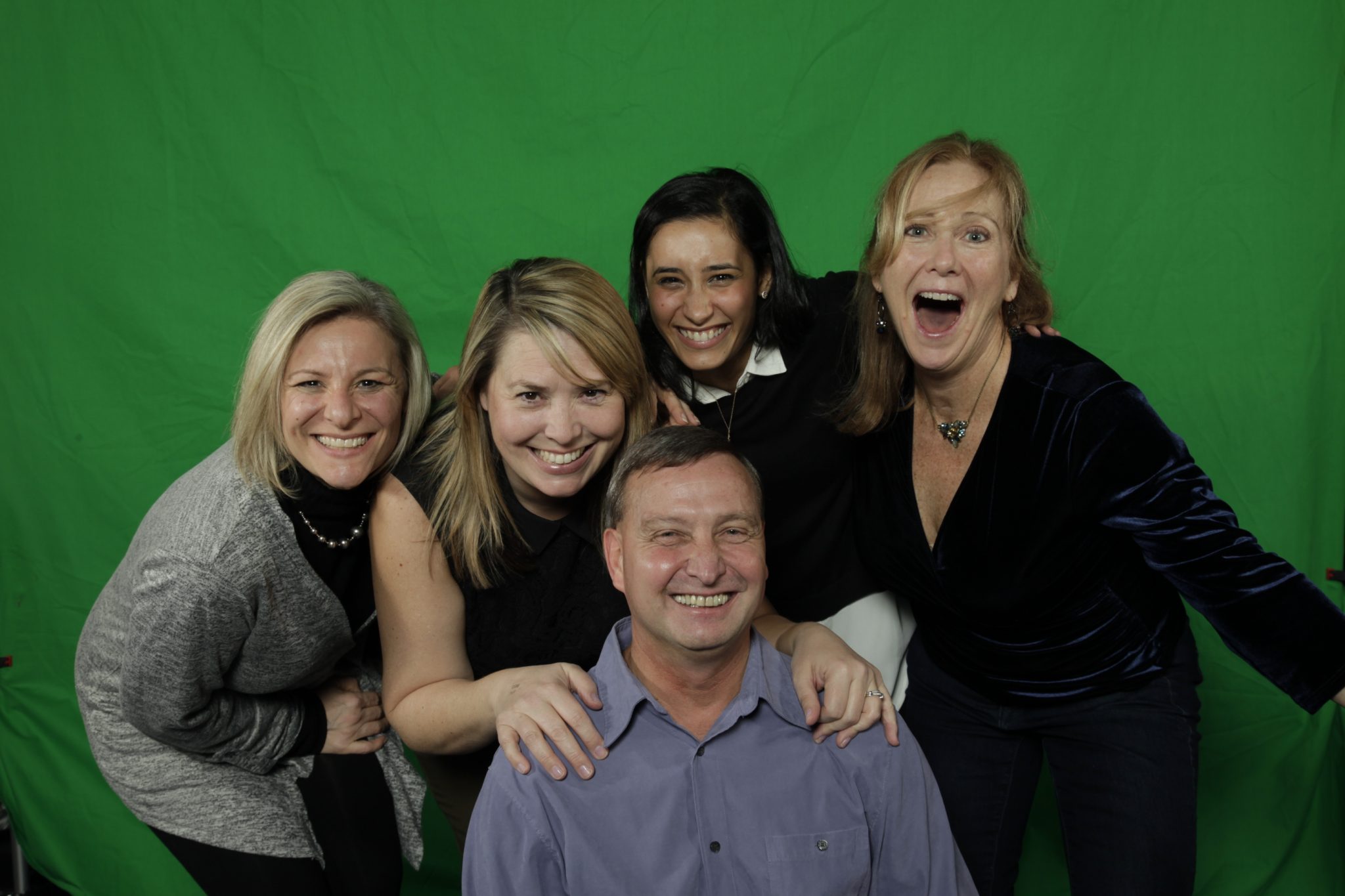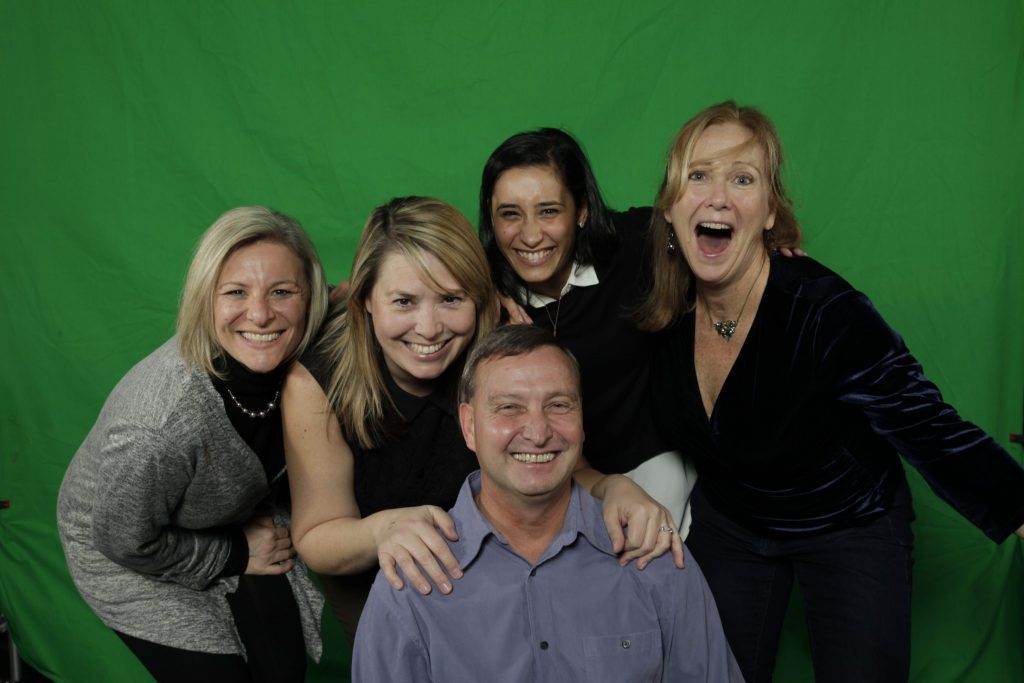 Candids
You can also hire a professional photographer to take group pictures in and around your trade show booth.
Take candid photos of your employees interacting and engaging with attendees, invited guests and specialists interacting with products and attendees.
Candid photos are much more interesting than staged photos and a professional can capture the natural expressions of attendees during the event.
Video
Professional photographers can capture video during the trade show event that you can then use for future marketing campaigns on social media.
The video can also be live streamed, reaching more people than those who are in attendance at the convention center which widens your brand's visibility.
Digital Graffiti Wall
A digital graffiti wall provides an avenue for attendees to express themselves. It also creates more of a buzz and attracts people to your booth. You can use the photos taken on the graffiti wall on social media to spark more of an interest in your brand.
A digital graffiti wall utilizes aerosol cans. However, instead of paint, the cans emit infrared radiation not visible to the naked eye. The radiation is what allows the technology behind the digital canvas to work. It is a fun and interactive experience and gathers a crowd as people stop to watch participants pose for photos or show off their work.
Selfie Mirror
Everyone loves a selfie. Use an interactive digital selfie mirror in your booth with different filters, images, and captions.
This photography can be shared on social media with your brand's hashtag. Encourage attendees to also share their smartphone photos on their social media accounts and tag you in the post.
Photo Booth
Photo booths are a trend that just isn't going away anytime soon, especially when you incorporate props, costumes, and speech bubbles – all of which can be branded.
People can pose individually or in groups and take photos with their phone camera, or you can provide copies as a memento of the trade show event, making it a more memorable experience for those in attendance.
How to Use Creative Photography in Future Social Media and Marketing Strategies
Now that we have shared some of the most popular trade show photography ideas, let's look at how to use them beyond your trade show booth.
Website: Photos help tell your story. Use your trade show photography on your website to appeal to viewers and show them what you have to offer at these industry events.
Social Media: Trade show photographs and video should also be used on social media platforms like Instagram, Facebook, and LinkedIn to gain more views and increase engagement and participation.
Year End Recap: Video can be used containing moments from your trade show events at the end of the year to provide visual proof of the overall effectiveness of these events. It helps you decide which event or expo to revisit the next year and if you should increase your budget.
Marketing Materials: Trade show photography can be used on all future marketing materials including brochures and sales decks in addition to your year end reports and recap. The brochures can be handed out at future corporate events or trade shows. The photos are also great for adding visual interest to your sales decks for future presentations about your brand and company.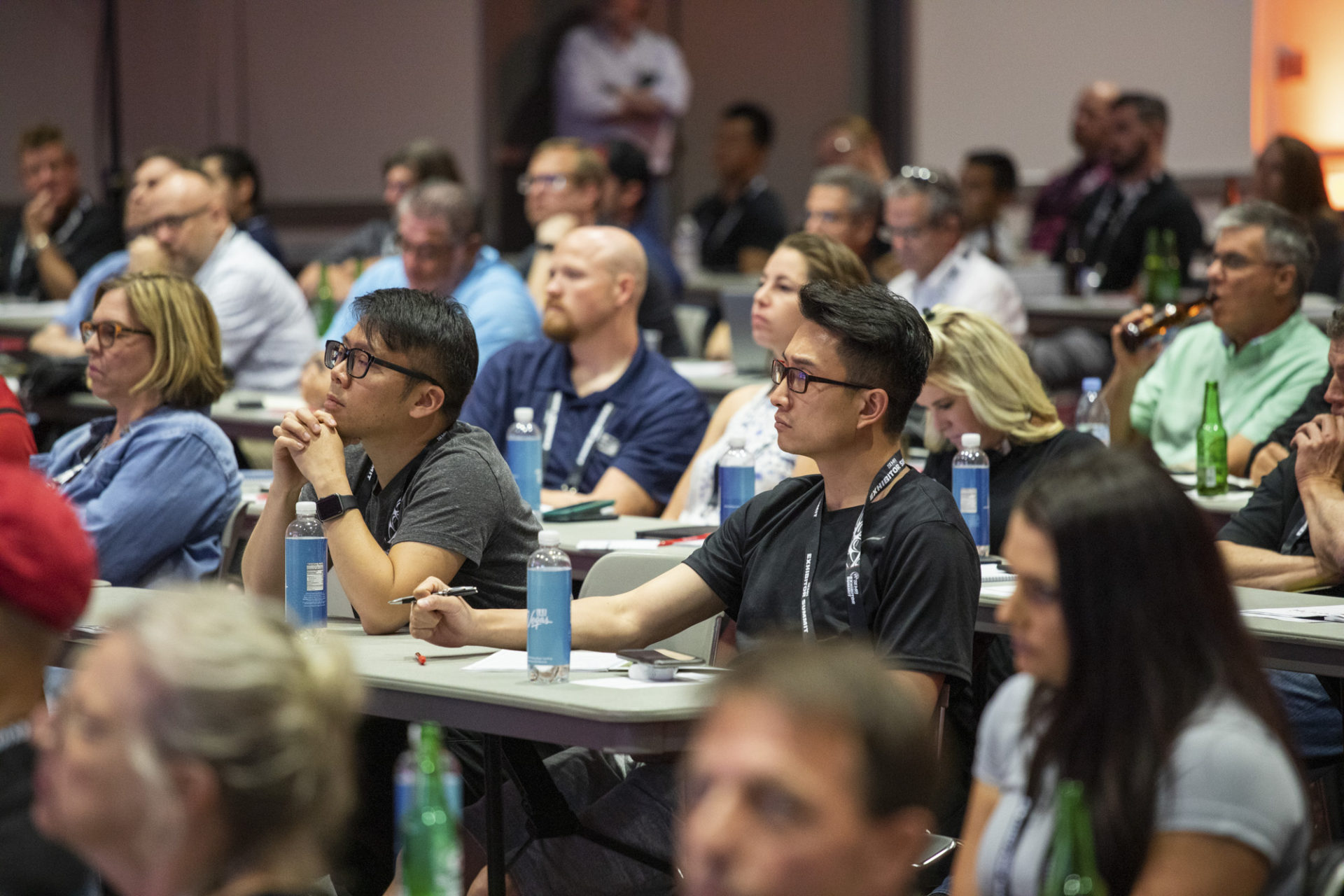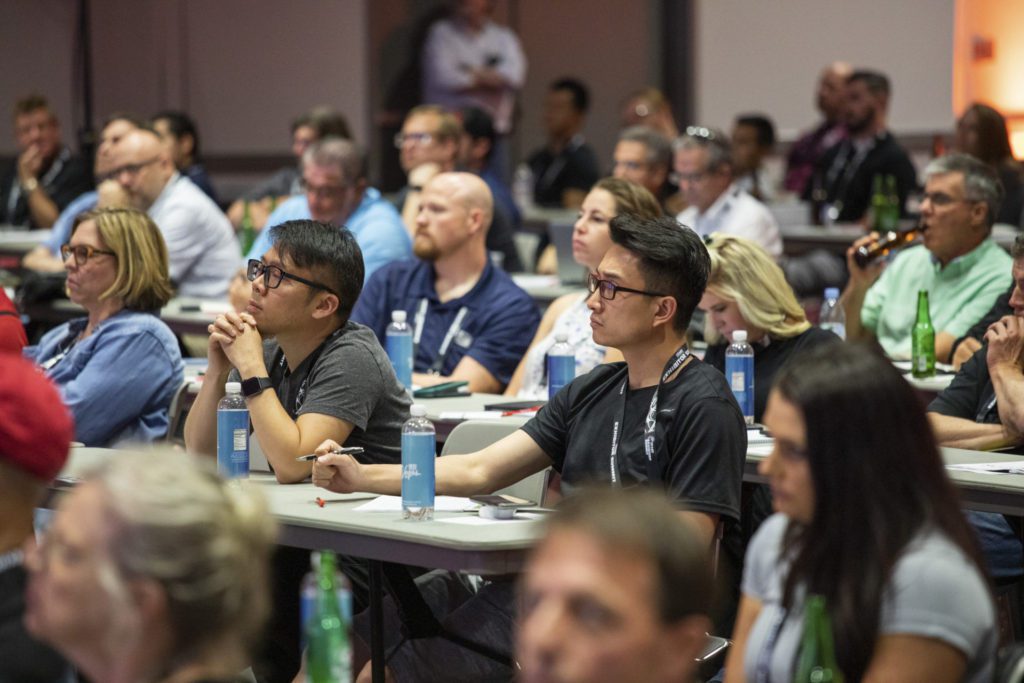 Tips on Capturing Customer Interactions With Staff and Products
As you can see, trade show photography can be used in several ways to continue your marketing campaign long after the event ends. Here are a few tips on capturing customer interactions with your staff and products to tell a more impactful visual story of your brand.
Make sure to photograph your products from different angles and capture shots of your trade show display, kiosk, or any graphics you use that further explain your brand.
Whenever possible, include your branding, including all signage and banners, when taking photos.
Don't forget to take that group photo and several candid shots of your staff interacting with booth visitors.
Have a large crowd? Make sure to take a few photos as attendees gather around your presenter.
Take perimeter shots of your trade show booth before anyone arrives, making sure to get all the signage in one picture. You also want perimeter shots during the event to show the traffic around the booth.
Make sure to capture moments rather than just photos. Capture candid and spontaneous moments of your brand ambassador laughing with a booth visitor or your host shaking hands and smiling with attendees. This creates an image in the moment rather than a static image.
To be sure you capture the right moments and have photos you can use for all future marketing campaigns, you should hire a professional photographer for your next event. They have the equipment and experience needed to produce high-quality images that are sure to showcase your brand.
Use Photography as an Attraction to Draw Visitors to Your Booth
Creative photography is a way to help people see your brand. So, hiring a professional photographer to take photos of your trade show event is important as everything today is so visual. Use these trade show photography ideas to capture moments and make memories that can be shared.
Contact Expo Ease today to hire a professional photographer for your next industry event.