When participating in a trade show, you want to be sure you have quality staff on your side that has experience with previous trade shows or conventions. This helps ensure they have the communication skills and professionalism necessary to convey your brand in a more positive light.
The more experience the trade show staff has, the more likely they will exceed your expectations come show time. But what happens when you don't have staff within your company that can fill this role at the trade show?
Here are our tips for hiring trade show staff temporarily and a look at what roles you want to ensure are filled ahead of the day of the trade show.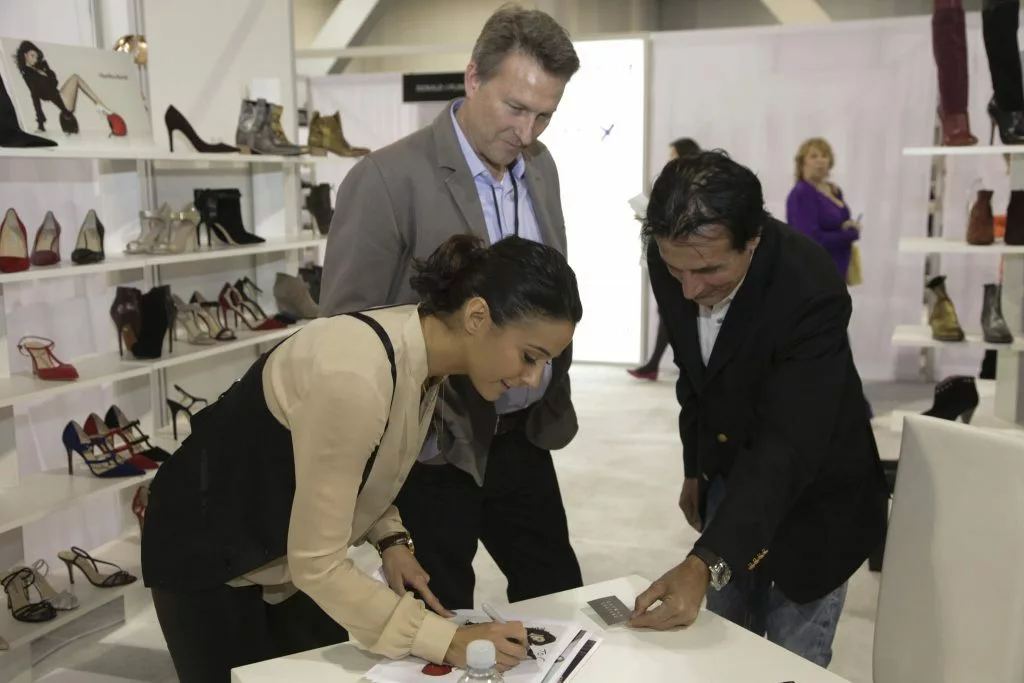 What Roles to Fill for a Trade Show
There are a few big roles you want to fill when hiring trade show staff.
Spokesperson or Brand Ambassador
A professional spokesperson or brand ambassador is often considered the backbone of your brand. They know who your clients are, understand the company, and take a personal stake in how they represent your brand and create awareness for what you have to offer.
The trade show spokesperson you hire should be a professional. They should have extensive knowledge of company structures and know how to command a booth. They will handle all issues that may arise during your event. The spokesperson should excel in customer relations and offer attendees a high level of service.
As a brand ambassador or spokesperson, they also create buzz around your products and services and get more attendees to your booth. They understand every aspect of your business's mission, vision statement, and products and services.
Hosts or Greeters
The host or greeter at your trade show or expo booth will be the one to welcome attendees and distribute gift bags and information to everyone. If an attendee has a question, the host or greeter will have the answer. The greeter or host is trained to communicate the full value of your products and services and should be friendly and inviting. They prequalify the audience, ensuring you target the right people for your brand.
Demonstrators
A demonstrator, also commonly referred to as a product promoter, will work your booth while going face-to-face with trade show attendees. They are there to demonstrate what your brand offers and convince attendees to sign up to receive more information or make a purchase.
Booking Models
Booking models, or booking coordinators, draw in the most foot traffic to trade show exhibits. They also generate the most trade show leads. They bring the attendees to the booth, offer samples, register attendees, and talk with sales prospects.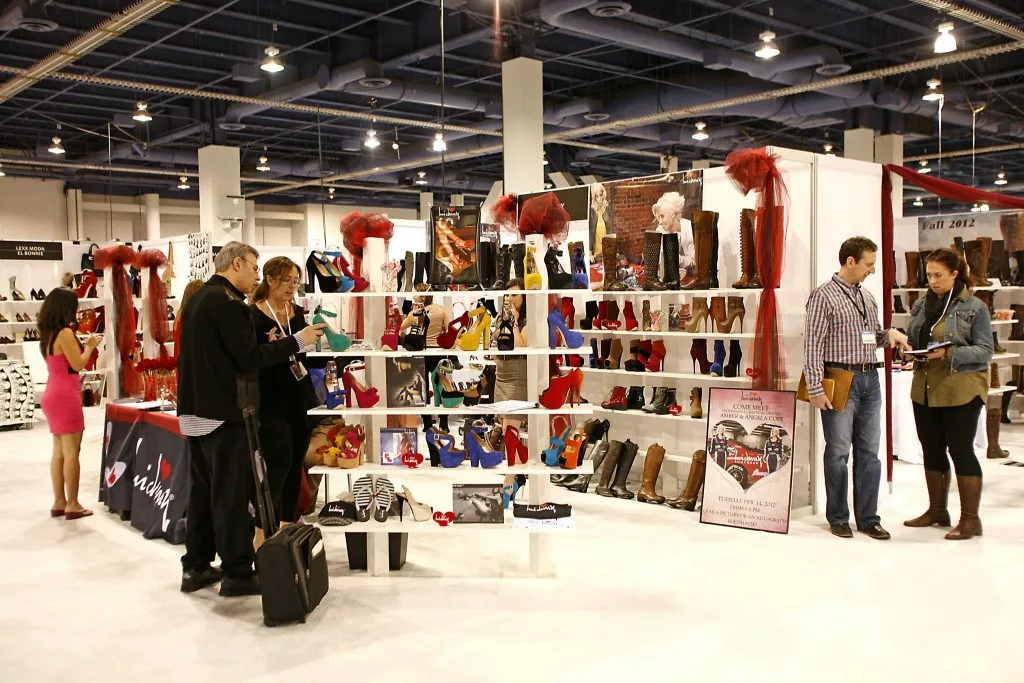 What Questions Should Be Asked When Staffing a Trade Show Event
Now that you know what roles need to be filled for your show booth, let's review the questions you want to ask the staffing agency when filling positions for your next trade show event.
How do you find your staff?
Is the staffing agency actively recruiting people to fill these positions? How do they attract new talent? And how often do they replenish their staffing pool? Recruitment is a huge part of a staffing agency, and you want to ensure they attract top talent in your niche and market.
What other types of expos and events do you staff?
This will tell you more about the staffing agency's experience with different events and exhibits. For example, if you are hiring staff for a custom trade show, your booth staff should have more specialized knowledge than those you may find at a temporary agency.
What support is provided during the planning stages of the expo or trade show?
When hiring staff for your event, you also want to ensure you have support when selecting staff, preparing and delegating tasks, and avoiding last-minute surprises. What does the staffing agency offer? You also want to find an agency that is transparent with its pricing, schedules, and capabilities.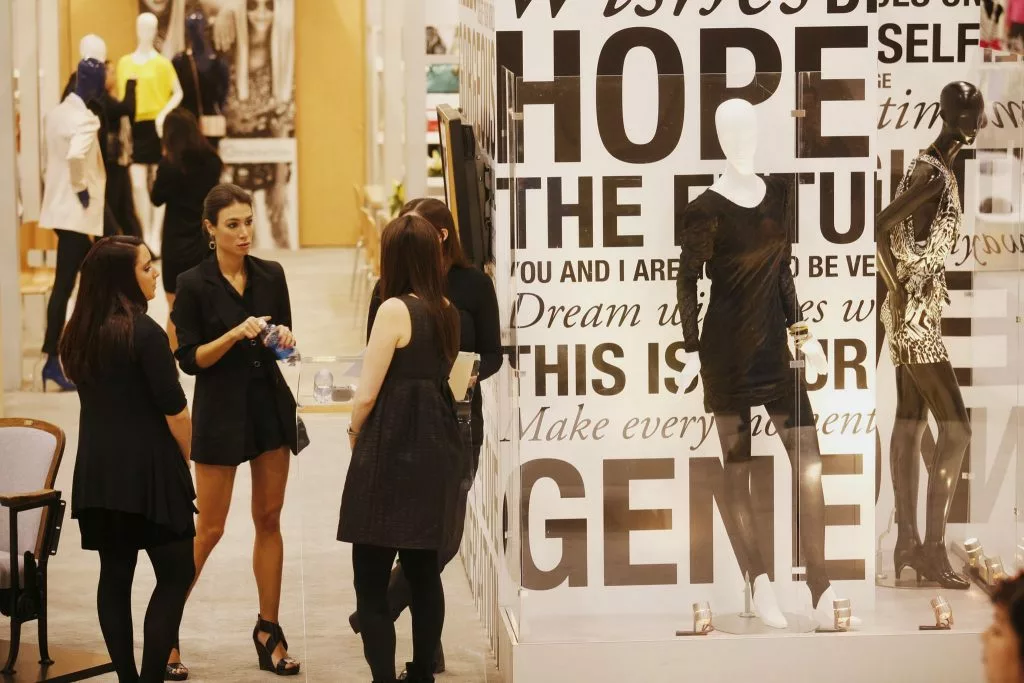 Even More Tips for Hiring Trade Show Staff
Here are a few more tips to keep in mind when staffing your trade show displays at the Las Vegas Convention Center.
Request photos and a resume. You want to be very clear with the staffing agency about what you want. The resume should also cover all types of work the candidate has done in chronological order. Have they been a brand ambassador before? Are they comfortable with demonstrations?
Look for experience. You want to make sure the people you staff for your booth are experienced. Find those with previous trade show or convention experience. This shows they have the communication skills needed to properly and effectively convey your brand message.
Hold interviews. Once you have narrowed down your selections, conduct interviews to find those that would be the best fit for your booth. You can also use this opportunity to gauge how friendly and welcoming they are.
Assign roles based on personality. Once you have staff members in place, make sure you put them in the right positions.
Don't wait until the last minute. You should never wait until the last minute to hire trade show staff. Start hiring at least two to three weeks in advance.
Set Company Expectations. When hiring, you also want to set certain company expectations that must be followed. Make sure the person you hire understands their role, dresses appropriately, and has the experience needed to get people to your booth. Staff members should be approachable and maintain a high level of professionalism. Assign roles to people based on their experience and skillset.
Why You Should Use a Specialty Trade Show Agency Over a Temporary Agency
Everything we have mentioned above may sound daunting at first. However, when you go with the right specialty trade show agency instead of a temporary agency when hiring booth staff, you can rest assured that you are hiring from an experienced pool of candidates that you can interview, screen, and onboard easily. Trade Show staffing agencies also have a larger base of skilled talent available compared to a much smaller and temporary agency. You will get only the best.
Another benefit of working with the right staffing agency is that they have plenty of trade show experience. If you have a specific need or role that needs to be filled, they can help you. You are hiring an agency that knows what needs to be done and ensures everything is done properly.
Finally, the right staffing agency can easily boost your ROI. So, if you are hesitant because you don't want to spend the money to hire a staffing agency, think of the rewards. They streamline the hiring process for you and can bring you more leads and business in the long run.
If you have an upcoming trade show or exhibit, contact Expo Ease in Las Vegas to discuss all your staffing needs.