When you choose to set up a trade show booth, you are effectively telling your competitors at the trade show that you are ready to take their place and become a household name in the industry. You are also letting potential consumers know that you are just as reputable as the others.
Once you have established the importance of your trade show booth, it is time to take a closer look at experiential marketing and how creating a memorable experience can help you succeed at your booth.
What Is Experiential Marketing?
Experiential marketing is something to consider if you are looking for ways to connect with consumers while offering them a unique and dynamic branded experience. Experiential marketing is a powerful way to engage consumers, so they feel more connected to the brand.
Also known as engagement marketing, experiential marketing is marketing based on the goal of creating a more memorable and innovative experience for potential consumers. This allows you to generate deeper and more meaningful connections between the brand and the consumer.
When it comes to more traditional marketing strategies, the consumer is more of a passive receiver of the brand's message. Experiential marketing, on the other hand, allows the brand to engage with the consumer directly while allowing them to be a part of the campaign.
Examples of Experiential Marketing for Trade Shows
Ready to create a memorable experience? Here are a few examples of effective experiential marketing for your branded trade show to create a better experience for attendees.
Plants and Flowers
Want to add some WOW to your trade show booth? While trade shows are already a great way to maximize your brand's exposure, plants and flowers can boost your presence and make your booth more inviting and welcoming to attendees. When you design the booth and choose your theme, make sure you make a statement and enhance it with live plants and flowers.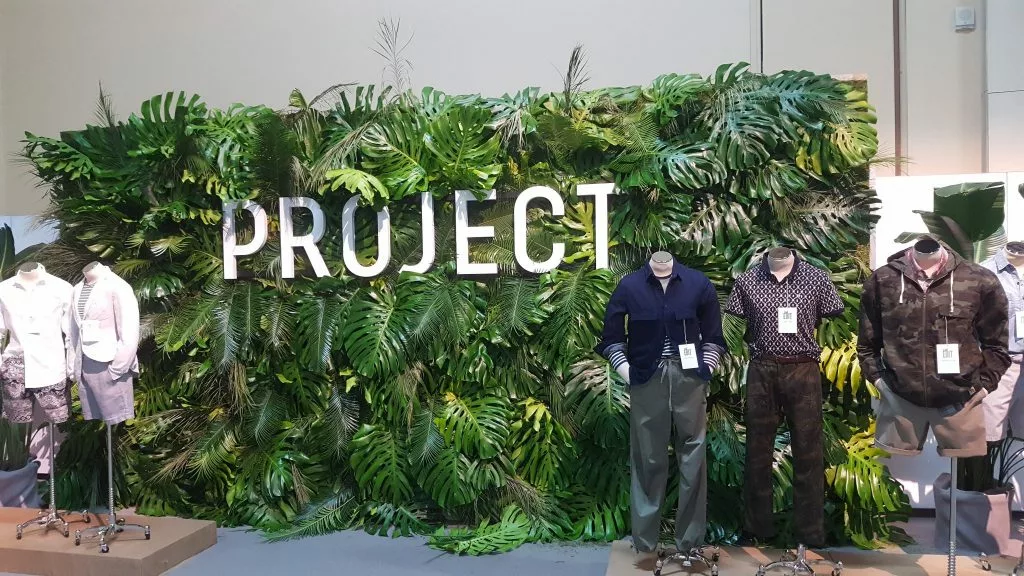 Plants and flowers make great eye candy for the booth and can also be used to direct traffic. When strategically placing flowers and plants in and around your booth, you can organize traffic flow and direct attendees where you need them.
Staff
Another integral part of any trade show booth is the staff you employ for your experiential marketing campaign. The staff, including ambassadors, demonstrators, models, hosts, and greeters, are the first people attendees will see when visiting trade show displays.
Staff should approach each visitor, offer a smile, greet them, and be sure to make eye contact. These are all great ways to engage with attendees right from the start. When your staff projects confidence and shows enthusiasm about the brand, it keeps the conversation going and often converts those engagements into leads.
Lively and engaging staff encourage higher traffic potential, create a more engaging booth, and allow the opportunity to get more press and social media coverage. When people visit the booth, they respond more positively to those who make them a part of the trade show displays instead of just talking at them and using a lot of sales jargon.
Photography and Video
It also helps to think outside the box when designing engaging trade show displays and how you will display your branded products. A photo booth is a great way to attract attendees and makes for a more memorable experience.
Photography and video allow attendees to become a part of the display. They participate and interact instead of just standing at the side and watching.
One of the biggest goals of experiential marketing at events is to get consumers to take photos and videos of themselves at your booth to post to their social media accounts. This helps spread your brand message beyond those at the convention center.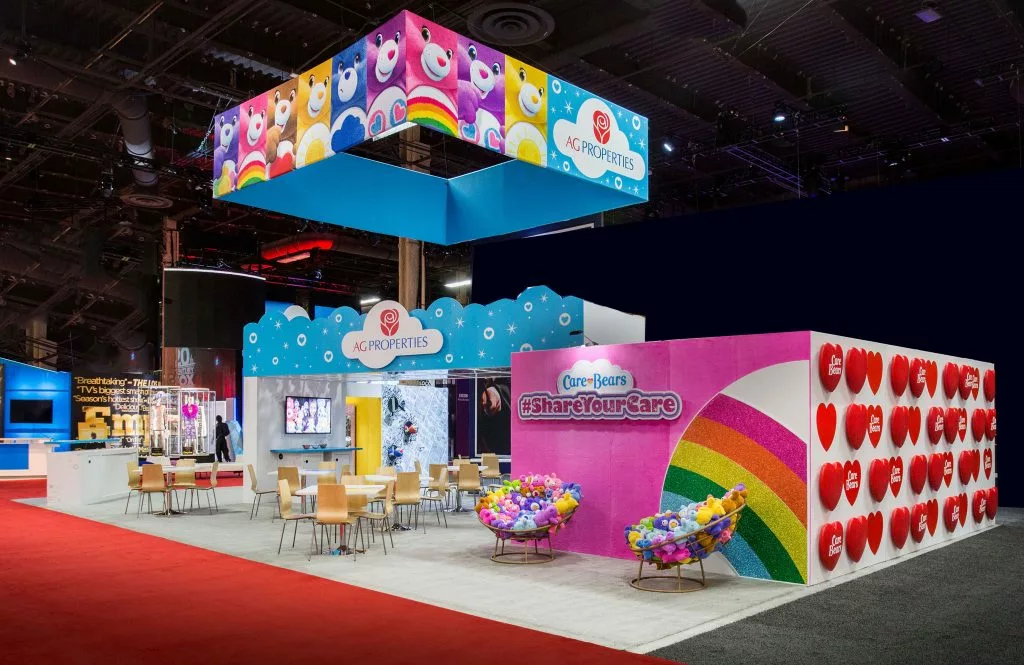 Photo booths, backdrops, or anything they can take photos or videos in front of on their smartphones is good. Just make sure everything has your messaging or logo on them. The more creative you can be with this, the better. Create or share your existing campaign hashtag and encourage visitors to use it and tag you in their photos.
This is a great opportunity to utilize new photo and video technology like virtual reality technology or a 360° camera. Instead of just taking one framed photo, attendees can capture the booth and their experience in three dimensions.
For the best results, you should hire a professional photographer. They have all the equipment and experience necessary to produce high quality images from your event that can then be used in future marketing campaigns on social media, brochures, year end recaps, and sales decks. They can also capture and live stream demos, reaching a wider audience than those in attendance at the trade show.
Demonstrations
Another way to boost participation is by offering demonstrations. When you add an interactive element to your booth, you encourage people to experience the brand and see how it can work for them personally. For example, if your business sells pens, have a blank wall where attendees can write and leave their mark.
Most people attend trade shows to discover new products and brands. It gives them more information than if they were to just research the brand online. Find ways to let attendees touch, see and try your products.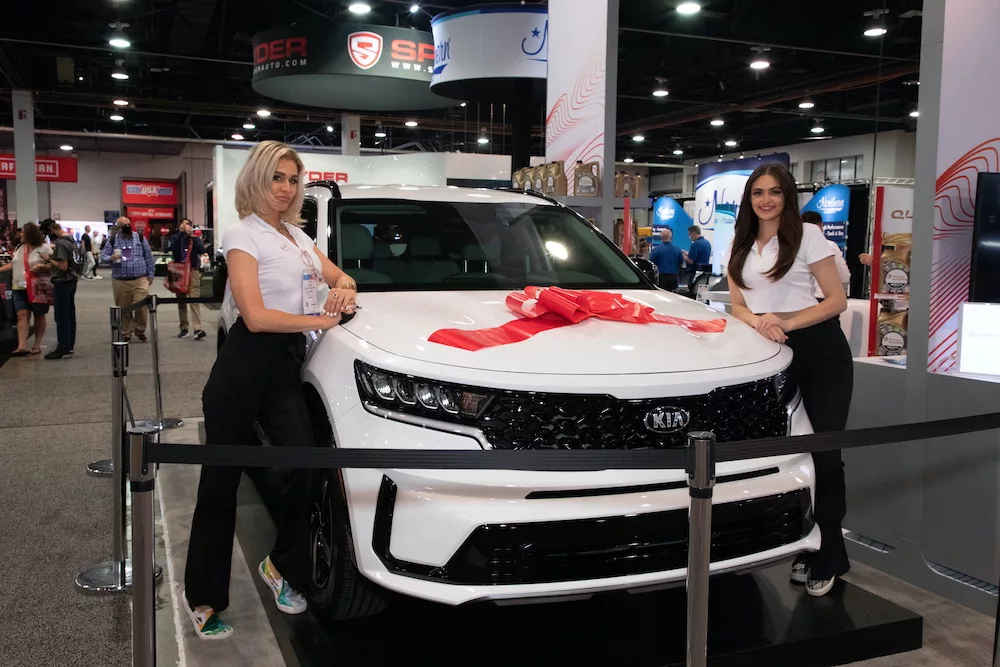 Contests and Giveaways
Whenever possible, you want your host or brand ambassador to collect information from visitors and generate leads. To do this, have something that will entice people to offer up their information, like contests and giveaways. To enter, they need to provide their email address. After the trade show, follow up with these potential leads, even if they don't win.
A contest or giveaway is another effective way of getting attendees involved and interacting with the booth. Make it a fun and enjoyable experience for everyone, staff included. You can also utilize influencer marketing and endorsers to build brand recognition and generate leads.
How Do You Measure Experiential Marketing Strategies?
After implementing these experiential marketing strategies, you want to measure progress to see whether your current strategies are working or need to be improved. Here are some tips on using experiential marketing analytics to measure ROI.
| | |
| --- | --- |
| Set Goals | To track progress, you have to set goals. Choose highly measurable and quantitative ways to do this. Set a SMART goal, like improving your net promoter score by 10% three months after the trade show event or how many lead conversions you want to attain by six months. |
| Choose the Right KPIs | Choose the metrics for the goals you set. Consider KPIs like the number of attendees, purchases, email captures, conversions, brand affinity, event engagements, and social media engagement and reach. |
| Create a Customer Journey Map | Now, use the information to digitize the customer journey map and see which touchpoints generate ROI. |
| Track Performance | Data collection you can use to track your performance includes keeping track of how many attendees interact with staff by collecting business cards, setting up Google Analytics to measure website traffic and performance, and measuring brand affinity with pre and post-experiences through live event attendee surveys. |
Not sure where to start, or you are short on ideas? Contact Expo Ease today to learn more about the services offered.