Las Vegas is a main destination for trade shows and many businesses are wondering: "Are trade shows worth it?"
Trade shows can have an intimidating upfront investment with some costing thousands to rent booth space. Small businesses and startups can sometimes struggle with budgeting for these costs. However, trade show costs come with a significant return on investment.
No matter the size of your business or your marketing budget, trade shows are generally worth attending.
Why Your Business Should Attend Trade Shows
Trade shows provide a unique selling opportunity you cannot find elsewhere. They bring together professionals in a particular industry to showcase, demonstrate, and discuss their products, services, and innovations.
Held at large exhibition halls or conference centers, like the Las Vegas Convention Center, they are often organized by industry associations, trade publications, or event management companies.
Businesses set up booths or exhibits where they display their products or services, offer demonstrations, and distribute marketing materials.
Attendees, who are typically professionals in the industry or potential customers, walk around the exhibition floor, visit different booths, and engage with the exhibitors.
Typically, trade shows often have a specific theme or focus, such as technology, healthcare, or retail. They can be targeted towards a specific audience, such as consumers or businesses, and can be open to the public, require an invitation, or use a registration system.
Trade shows provide businesses an opportunity to showcase their products and services, network with peers and potential customers, and stay up-to-date with the latest trends and innovations in their industry.
Grow Your Brand Visibility At Trade Shows
Trade shows provide an opportunity for your business to showcase your services and/or products to a wide range of potential customers, suppliers, and partners.
Trade shows also offer a platform to introduce products to industry influencers who can help spread the word even further. This can help increase the visibility and awareness of your brand.
The higher your brand visibility, the more likely a customer is to select your business when shopping in your industry.
Get These Benefits When You Attend A Trade Show
The reason that trade show attendance has such a high return on investment is that it comes with so many benefits. Here are just some of the benefits your business will enjoy from attending:
1. Connect At Networking Opportunities
Attending trade shows provides businesses the opportunity to network with professionals within their industry.
Trade shows often have dedicated networking events. This can then lead to new partnerships, business opportunities, and customers.
2. Build Strong Relationships In The Industry
Trade shows provide an opportunity to connect with potential customers, partners, suppliers, and peers in your industry face-to-face. They bring people from all over the world.
Building strong relationships with these individuals often leads to new business opportunities in the future.
3. ​​Demonstrate Your Products
Trade shows provide an excellent opportunity to demonstrate your products or services in action. This helps potential customers and investors see the benefits of your offerings in real life.
Demonstrations increase the likelihood of making a sale because you can answer questions directly and make a personal connection.
4. Conduct New Product Research
If you're looking for inspiration for your next product, look no further than a trade show. Trade shows offer the chance to see the latest innovations, products, and services in your industry.
Seeing these trends first will help you develop exciting and relevant new products.
5. Gain Industry Insights And Education
Most trade shows offer educational sessions, speaking events, webinars, and workshops that provide insights into the industry. These are usually included in the price of attendance and exhibiting.
Educational sessions cover trends, best practices, and emerging technologies that can help you better understand your industry.
6. Gather Competitive Intelligence On The Market
Attending trade shows allows you to see what your competitors are doing. You'll see how they are marketing their products, what their latest innovations are, and what they are doing differently from your brand.
These insights will help you develop competitive advantages to beat them on the market.
7. Foster Lead Generation
Probably the biggest benefit of attending trade shows is lead generation. Trade shows provide an opportunity to connect with a large number of new and qualified customers. You can collect contact information from attendees and follow up with them after the show, increasing your sales.
No matter your business goals for the year, a trade show can help you achieve them. Trade shows offer a wide range of opportunities to grow and expand your business. They are absolutely worth attending.
Are Trade Shows Worth It? Let's Look At The Numbers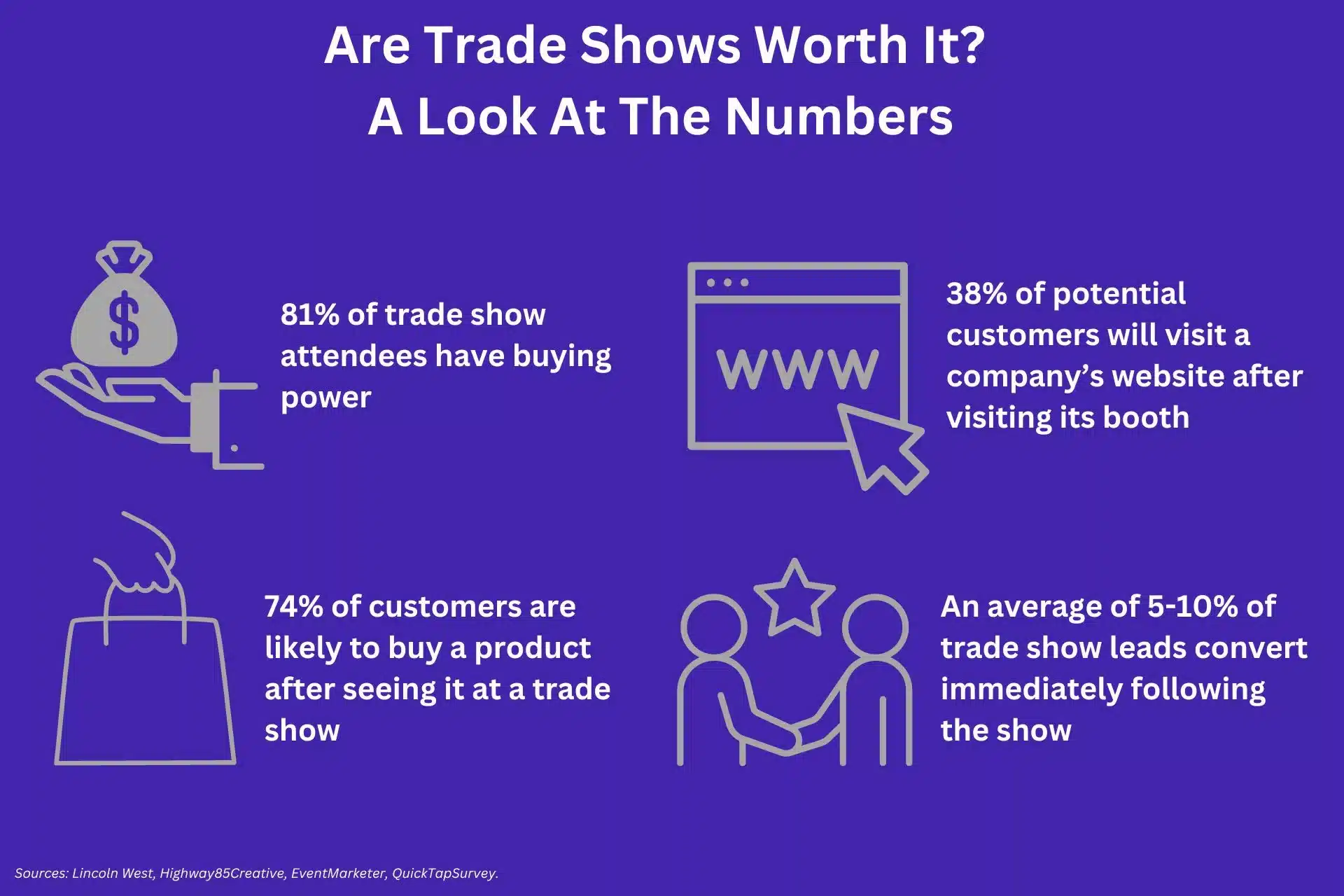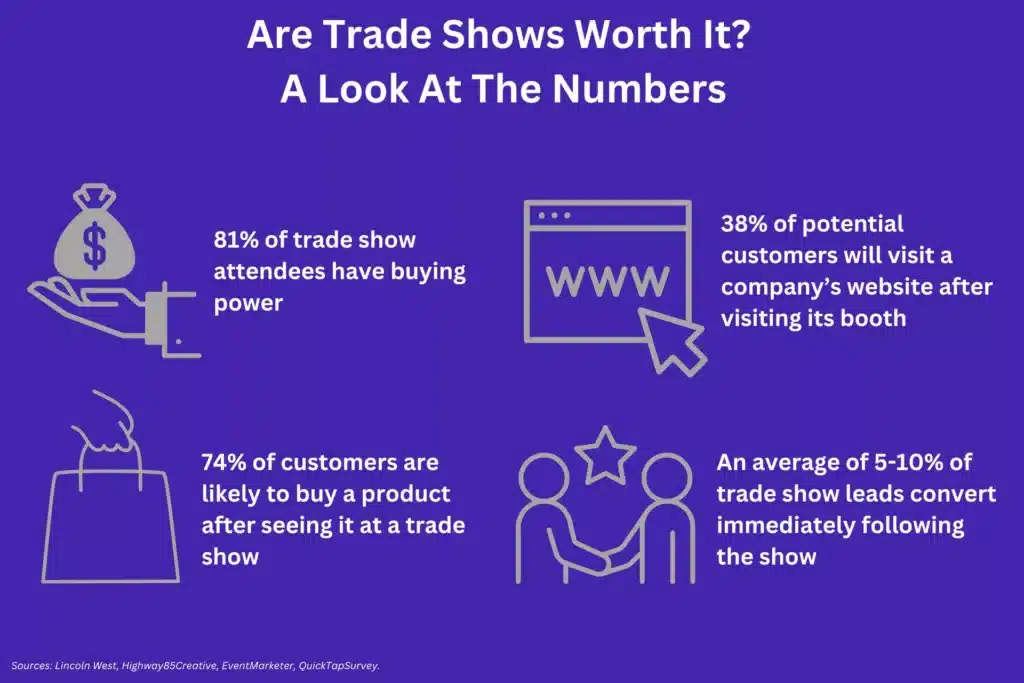 Trade shows have a very high return on investment. According to Lincoln West, 81% of trade show attendees have buying power, meaning trade shows provide the opportunity to connect with decision-makers.
Highway85Creative shows that, 74% of customers are likely to buy a product after seeing it at a trade show. Research from EventMarketer shows that 38% of potential customers will visit a company's website after visiting its booth.
According to a survey created by QuickTapSurvey, an average of 5-10% of trade show leads convert immediately following the show.
With these returns, it is clear that trade shows can help businesses make more sales.
Making A Powerful First Impression At A Trade Show
You can capitalize on all the lucrative opportunities at trade shows by making a strong first impression. As an exhibitor, this means making a statement with your trade show booth. Here are some quick tips for making a great impression at your trade show:
Design an eye-catching booth using graphics and plants or flowers
Create a welcoming environment
Develop interactive showcases for your products
Offer engaging marketing materials, giveaways, and contests
By creating a lasting impression with your booth, you will create more buzz around your business and earn new customers.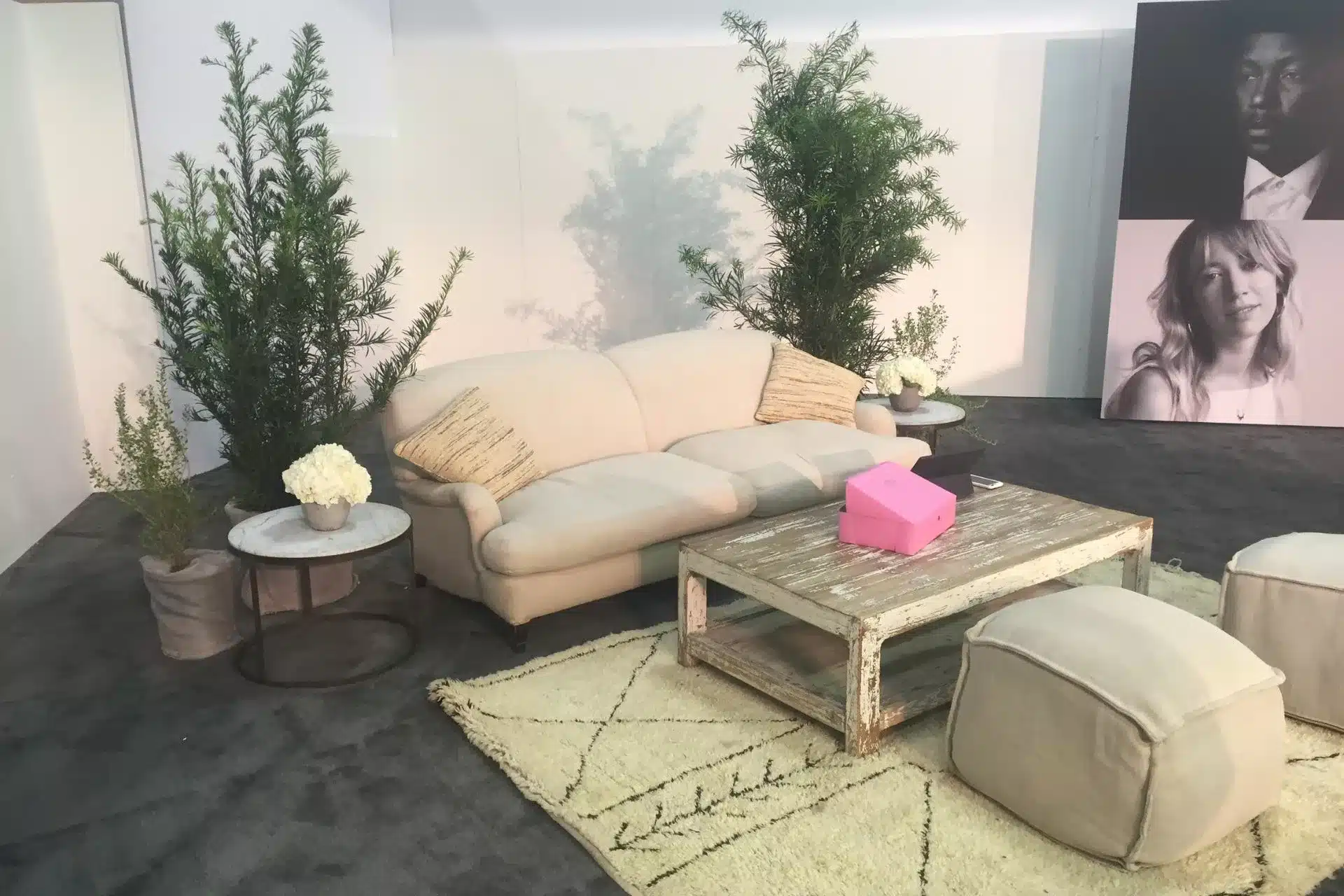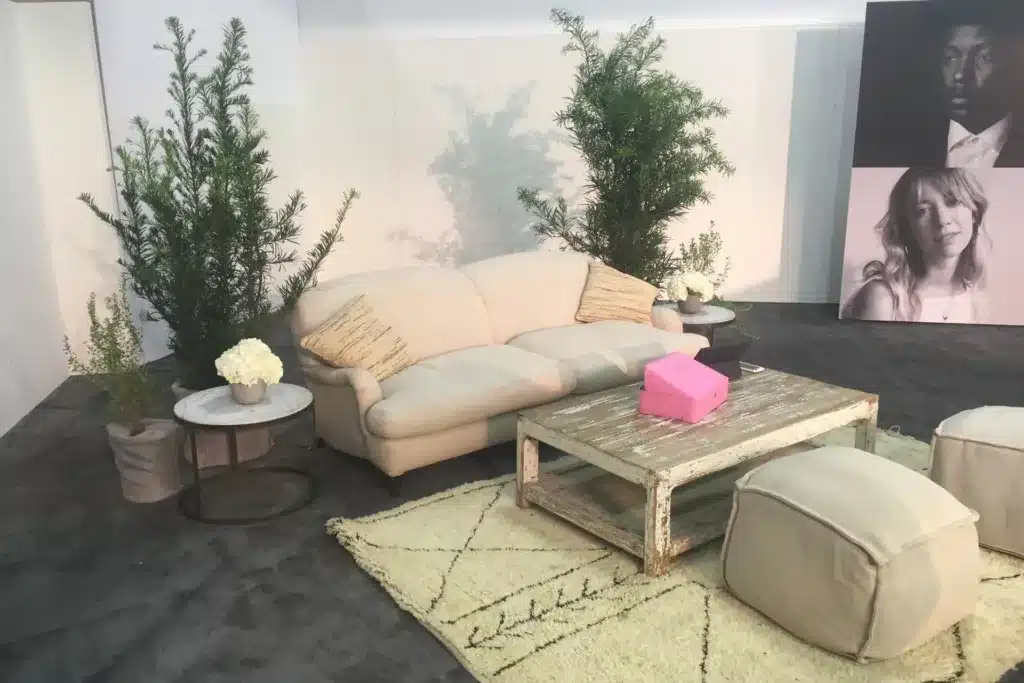 ---
If you want to attend a trade show to enjoy all these benefits but are limited on staffing, don't worry. Expo Ease can help!
We offer trade show staffing solutions for all your corporate events. Our professional actors, models, and assistants can work your booth, demonstrate your products, and help build your brand. Connect with us today to learn more about our temporary staffing service for trade show exhibitors.