An effective marketing strategy to attract people to your trade show booth is by offering gameplay. Trade show booth games help break up the monotony of a conference.
They bring new guests to your booth, facilitate networking, and leave a positive brand impression. Coordinating a trade show booth game is easy if you make a plan ahead of time. First, you must decide what game works for your brand and budget.
Here are ten ideas to get you started.
1. The Prize Wheel
One of the simplest and most eye-catching trade show booth games is the prize wheel. You can either make or buy the wheel. Then you will call-out promos, giveaways, and SWAG on the wheel. Guests spin the wheel and win.
All the attendees will want to stop by and test their luck if you make the prizes worthwhile and the board attractive using your branding or booth theme.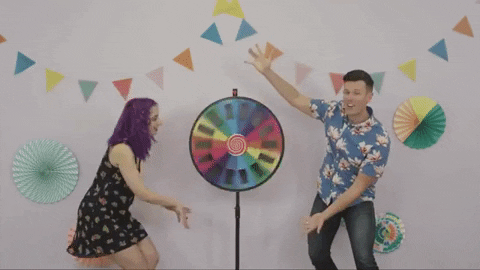 2. Cornhole (Bags)
Cornhole, also called bags, is an easy game to play at a tradeshow especially if you are in a larger booth.
Boards can be purchased at any box store, but you can also have them custom printed to match your brand. Cornhole is a really popular game so it will grab people's attention and won't take extra explaining.
You can run a full bracket or simply have players compete or hit the 'bullseye' for prizes.
3. Trivia
Trivia is a classic way to attract guests to your trade show exhibits.
People love playing trivia, but it's especially popular if you make the trivia questions about your industry. You can play jeopardy style, set up a trivia quiz on a touch screen, or host a full trivia event.
No matter what strategy you deploy, attendees will love to come and flex their industry knowledge–especially up against their competitors!
4. Counting Games
A last-minute quick and easy game that requires very little setup is the counting game.
All you have to do is place items in a clear jar. You can do something standard like jelly beans or products relevant to your industry. Then set up forms to let people guess how many items there are in the jar. At the end of the trade show, you can announce the winners and award prizes.
This also works great as a lead collection method if you require contact details to enter.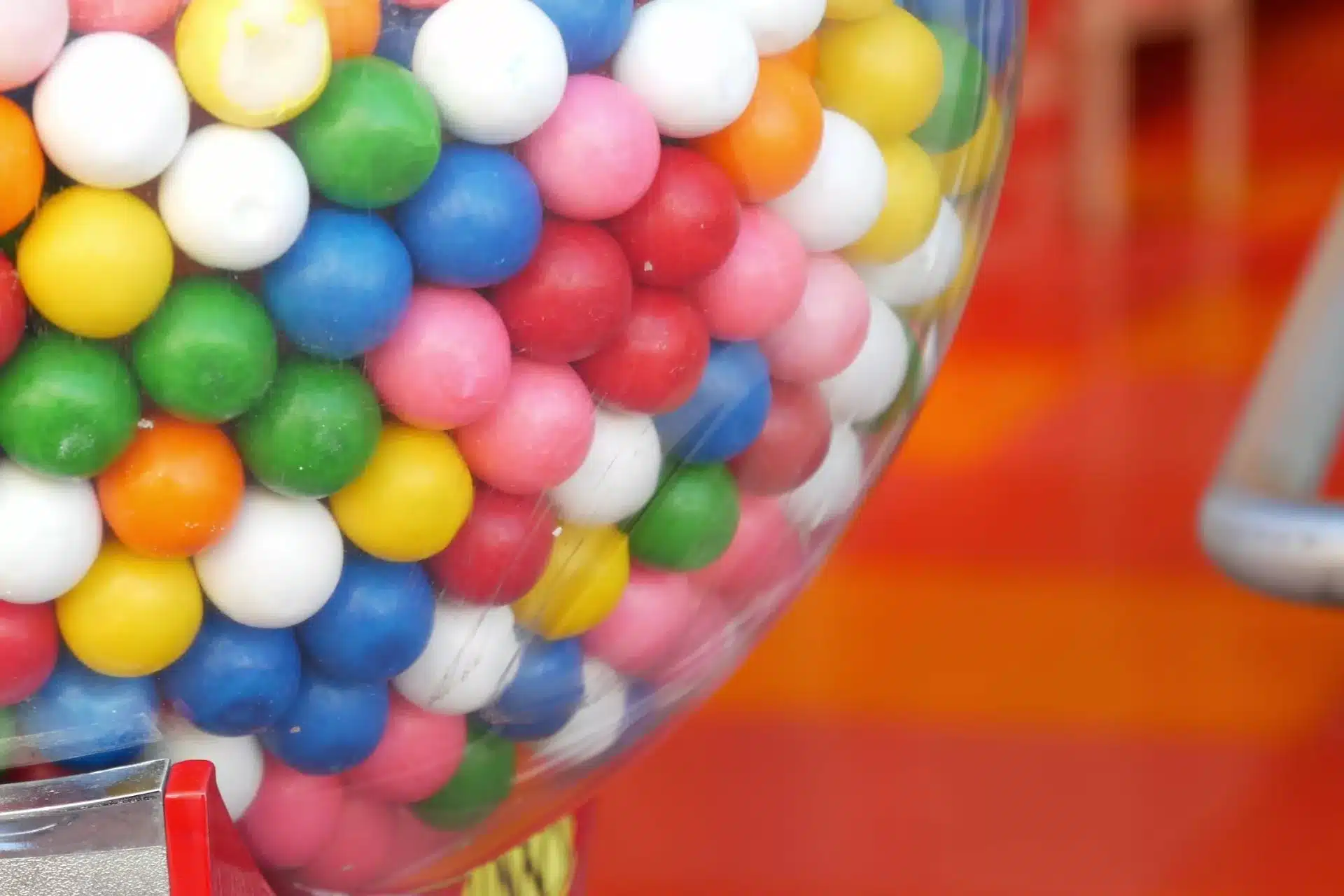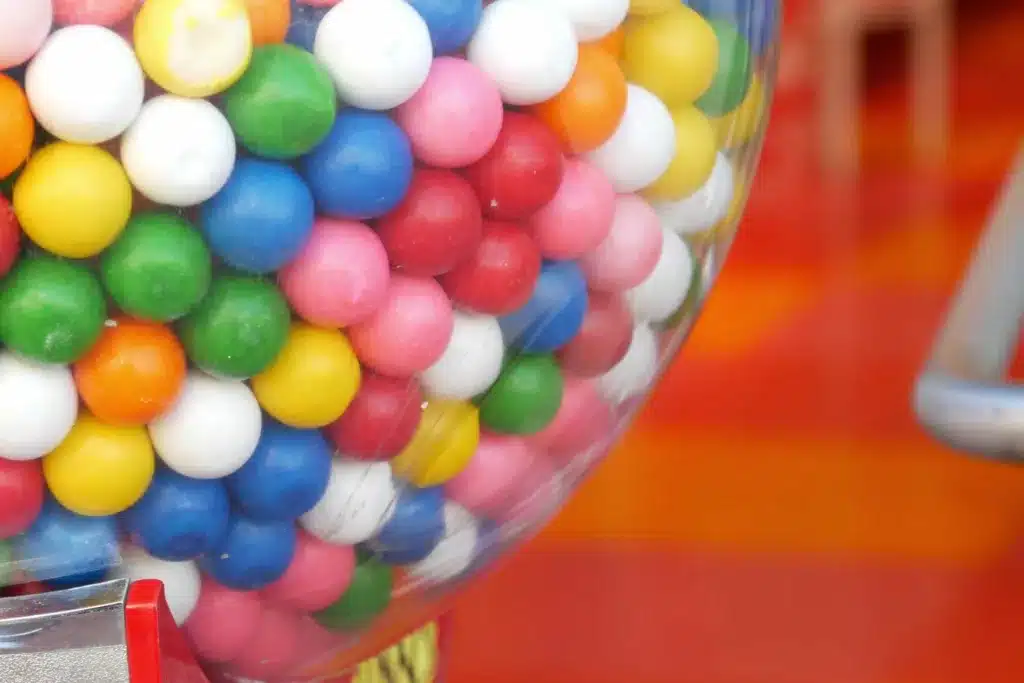 5. AR Scavenger Hunt
If you're a tech company, an augmented reality (AR) scavenger hunt is an engaging idea for your guests.
You'll have them download an app like Eventzee onto their smartphones, typically via a QR code. The app will then lead them on a virtual scavenger hunt using AR on their smartphone through the conference hall floor plan.
Once they have collected all the items from the scavenger hunt, they win a prize.
6. VR Simulator
Virtual reality is another technology companies can leverage for an engaging trade show game. You can set up existing videogames and run competitions, or develop your own industry-specific VR game or challenge.
This can be a little more costly than some of the other options because you will have to invest in equipment and possibly development, but it will leave a lasting impression on your guests.
7. Host a Game Show
Turn your trade show booth game into a fully interactive event with a game show.
You can take any of the classic game shows like Family Feud, The Price Is Right, or Wheel of Fortune, and tailor them to your industry. Then have guests sign up to be contestants or to come and watch the fun.
Make sure to time this toward the end of the day, so that it gives people a chance to unwind before they hit the post-show networking events. Finally, make sure to have some great prizes for the winner.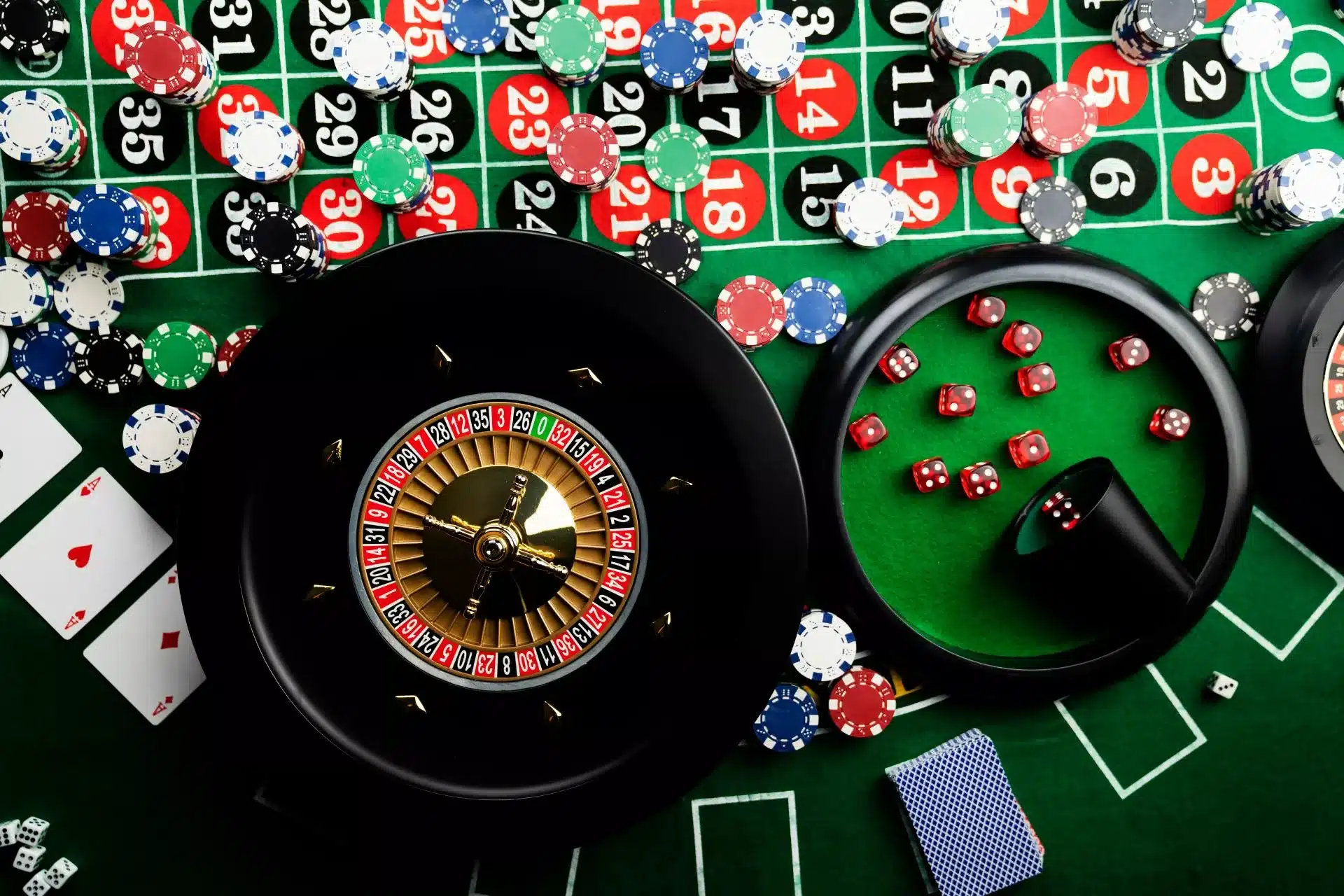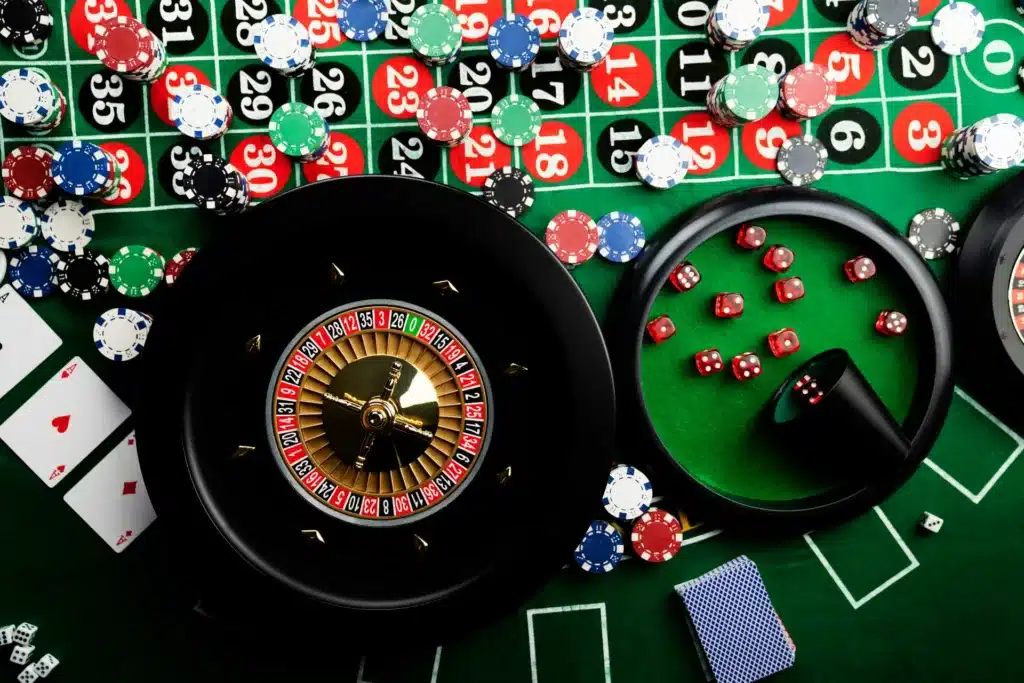 8. Host A Casino Night
A casino night is a perfect idea for trade shows in Las Vegas. You can sponsor card games, dice games, and roulette. You can even hire trade show staff to be the dealer and host.
Award company-branded casino chips that can be traded for prizes, discounts, and branded SWAG. Make sure to add plenty of themed decor and tropical plants and flowers to your booth display to help create that Las Vegas vibe.
9. Money Booth
If you want to draw attention, rent or purchase a pop-up money booth. The way a money booth works is you have a raffle people can enter to be chosen to go into the money booth. If they are picked, they are given a certain amount of time in the booth.
Money booths use a fan to circulate money fast around the booth. The goal is to grab as much of this money as you can. This is a great way to collect leads and host a memorable activity.
10. Design An Escape Room
For a big idea that makes an impact, consider hosting an escape room.
The way an escape room works is that players are "locked" in a room for a certain amount of time and have to find clues to escape. If they escape the room before the clock runs out, they win a prize.
These clues can be brand and industry-specific. It's a perfect way to collect leads, make a lasting brand impression, and provide your guests with a memorable experience.
Bonus Idea: Offer Games Lounge
Creating a lounge in your booth is a great idea to attract guests and make your booth a very popular place to be. Walking around a conference hall for hours can be exhausting.
Adding an activity like board games or arcade games like foosball makes a lounge even more attractive to guests. It's a great opportunity to network and build solid relationships with potential customers.
Make sure to create a truly welcoming space with comfortable chairs, plants, and food and beverages.
---

If you're looking for a way to showcase your brand while creating a fun and memorable impression, trade show booth games are an excellent idea. They drive traffic to your booth, help you collect leads, and create networking opportunities.
Contact Expo Ease today for help with staffing in order to make games and interactions possible. We're happy to help you plan your next conference, corporate event, or trade show.