Treating your VIP guests to a world-class experience will help solidify your business relationship. Trade shows are the perfect opportunity to connect with VIPs and show them your appreciation.
If you're looking for ideas for your Las Vegas trade show, here are event marketing strategies to help you create a memorable, luxury experience for your VIP guests.
1. Start Early
When designing a VIP experience it's important to keep in mind a lot of people are trying to connect with your clients. This packs their daytime schedule to the brim and it can be tough to get a meeting where you have their full attention.
An early meeting is a great way to connect during a time when there are fewer conflicts and their mind is fresh. Consider hosting a brunch with great food, coffee, and drinks. You can cater food to the trade show venue or a nearby location. You can also invite them off-site.
Here's a list of Las Vegas restaurants that serve brunch every day.
2. Create A Luxury Escape In Your booth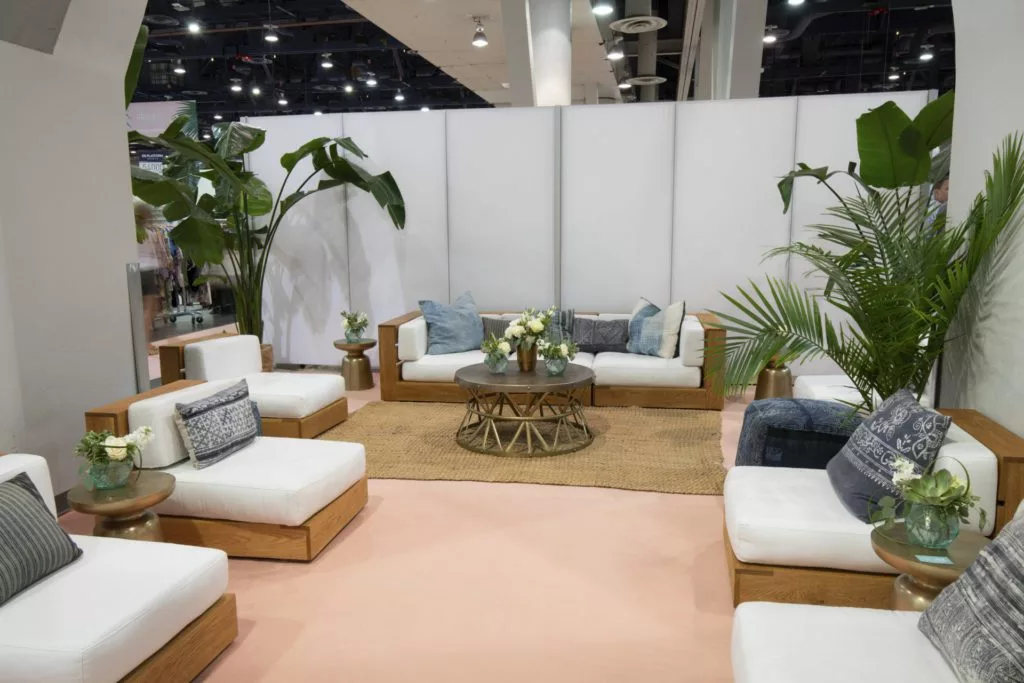 Trade shows are an important way to expand your brand, but they can be exhausting.
VIP clients especially have days packed with meetings. So providing them with an area where they can escape and relax will be really appreciated.
Consider setting up a relaxing lounge. Decorate with live plants and flowers to create a natural and relaxing space. Add amenities like snacks and drinks, calming music, and plenty of comfy seating.
If you want to really impress them add a massage chair or bring in massage therapists. They'll want to stop by every day for a break.
3. Book A Speaker
Booking a well-known speaker is one of the many ways to attract attendees to your booth.
If your clients are industry influencers, consider booking them to speak. It will allow you to show your brand is connected with the industry and provide a mutually beneficial opportunity to your clients. Set up a podium and a comfortable and quiet seating area.
You can use plant walls to absorb the sounds of the conference hall so people can better hear your speaker.
Make sure to invite plenty of people and create and hand out programs to attendees so you have high attendance.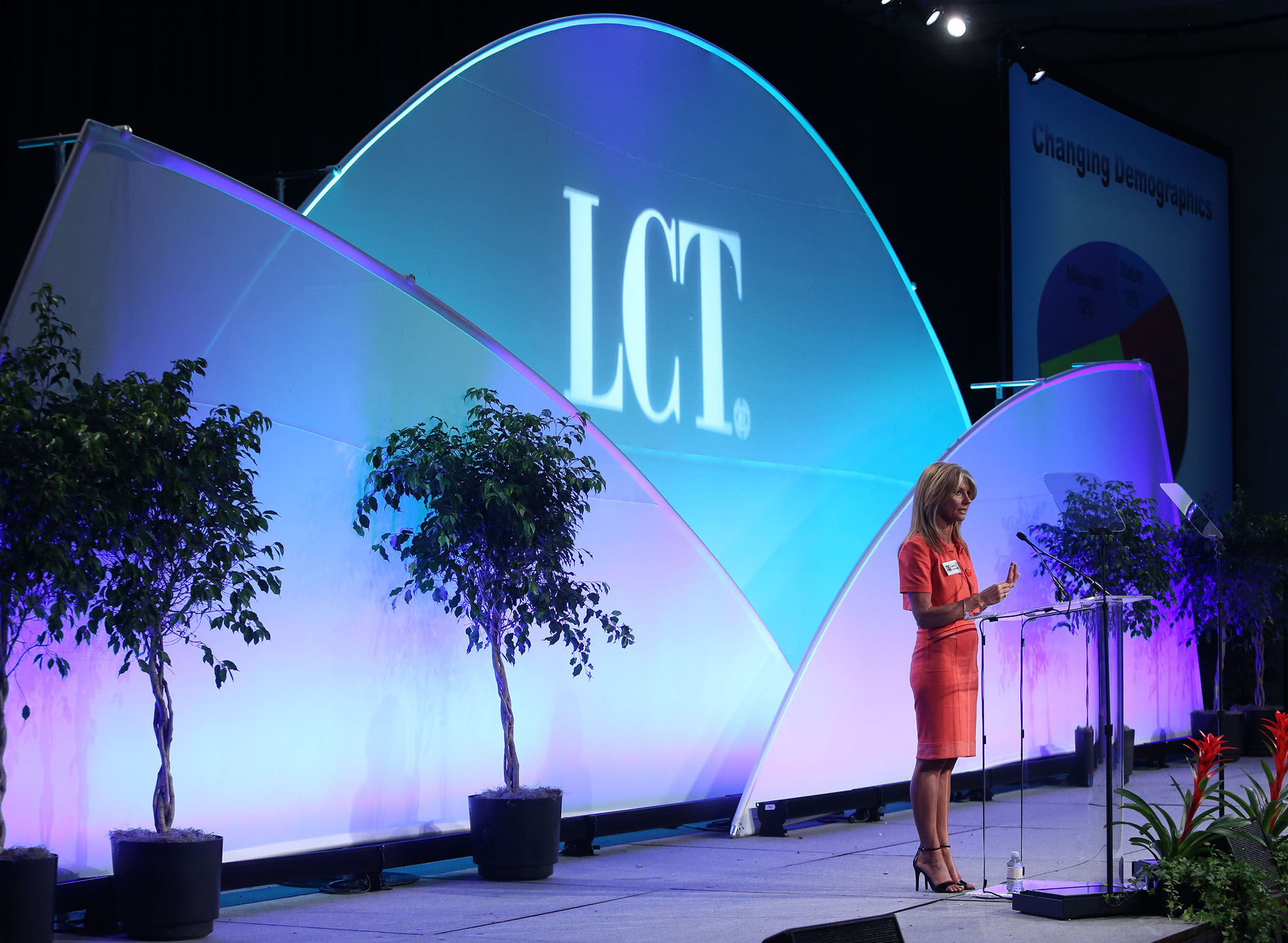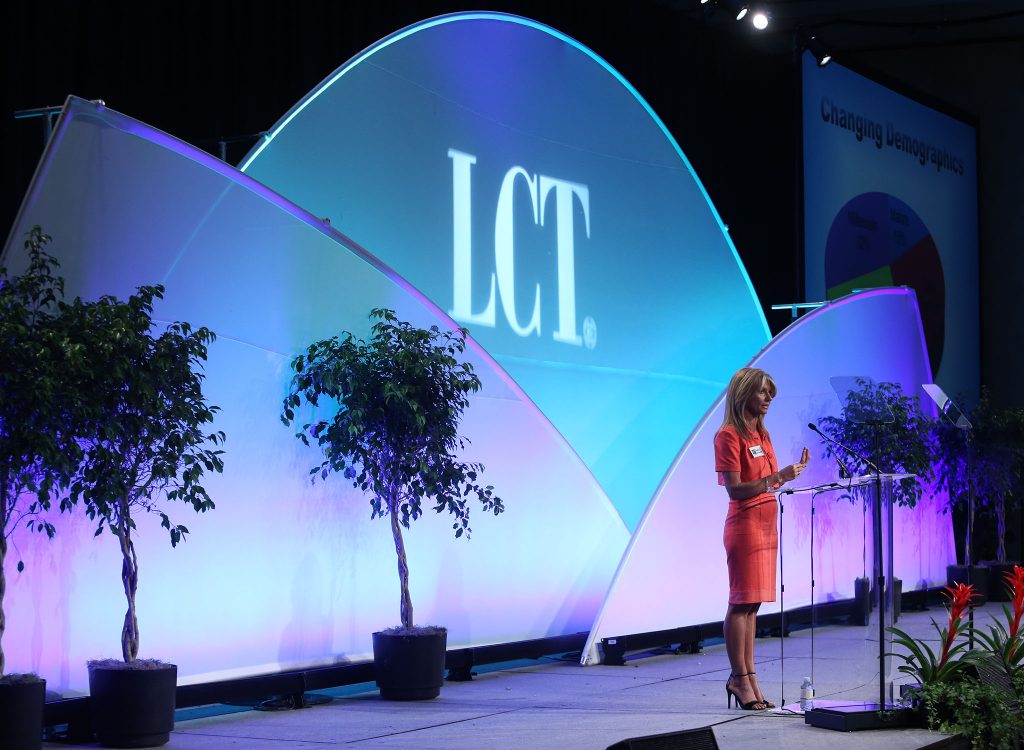 4. Create A Swag Bag
Swag is a must for any trade show to help people remember your brand after they leave. For your VIP guests, create a swag bag loaded with goodies.
You can include branded promotional merchandise but also experiences like tickets to shows or gift cards to restaurants.
Consider making a Las Vegas theme and include favors from local vendors. We love this list of souvenirs for ideas for what to include in the swag bag.
Depending on your industry, another great idea is to give them a pressed flower. This will be a great reminder of your company and it is easy for out of town travels to take home.
5. Take Them Out On The Town
Entertaining your guests outside of the convention centers is a great way to build a stronger relationship. Las Vegas is the perfect city to host your trade show guests.
There are incredible shows featuring the most talented artists in the world and bucket list experiences like helicopter tours and exotic car racing.
Some incredibly extravagant and luxurious experiences will also leave a lasting impression. Check out this list to get some ideas.
Curating an unforgettable experience for your most important clients will ensure that your brand is always at the forefront of their minds. You can also book a private experience and host all the attendees.
6. Host A Dinner
Vegas is home to some of the best chefs in the world and Michelin-rated restaurants.
Hosting a dinner offsite is a great way to get to know your client better and build a strong relationship. It's also a way to express your appreciation for all the business you have done together. You can book a private room and host several guests or just take your most important clients out for a nice dinner.
Check around the venue for nearby restaurants to make attendance easy or provide transportation. Make sure to make a reservation, the most popular restaurants fill up fast even on weekdays. Here are some Las Vegas restaurants to consider for your client dinner.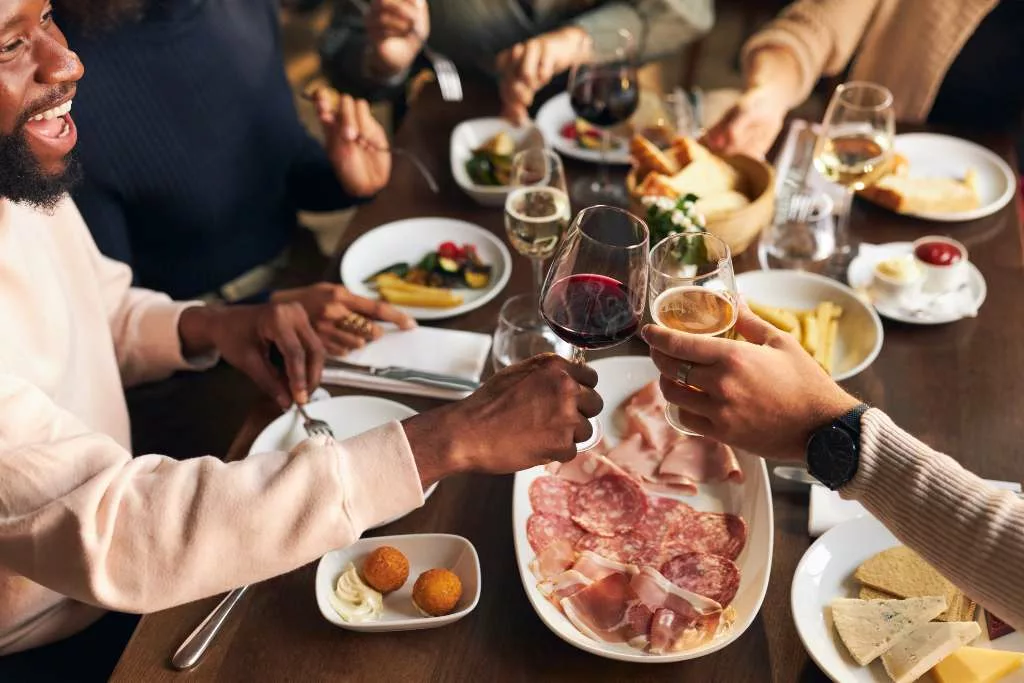 7. Offer A Curated VIP Experience At Your Booth
Trade shows are an opportunity to showcase your brand's personality. You can do this by offering more than just sales information. You can offer an unforgettable experience.
Consider having a wine tasting with a sommelier or a private chef. Remember you're in Vegas, so you can get creative and hire acrobats or Elvis to come and perform.
To plan a curated trade show booth experience, talk to your trade show organizer. They'll let you know what the convention center allows, then you can design your booth and schedule all the vendors.
8. Provide Transportation To Your Guests
Many trade shows offer exhibitors extra tickets to give to important clients. Consider further incentivizing their attendance by providing transportation to the trade show.
You can offer them plane tickets but also transportation once they are in Vegas. Hire a personal driver or luxury transportation service to take them to and from the trade show every day.
If they are local, consider buying them a pack of VIP parking passes to make coming to the venue even easier.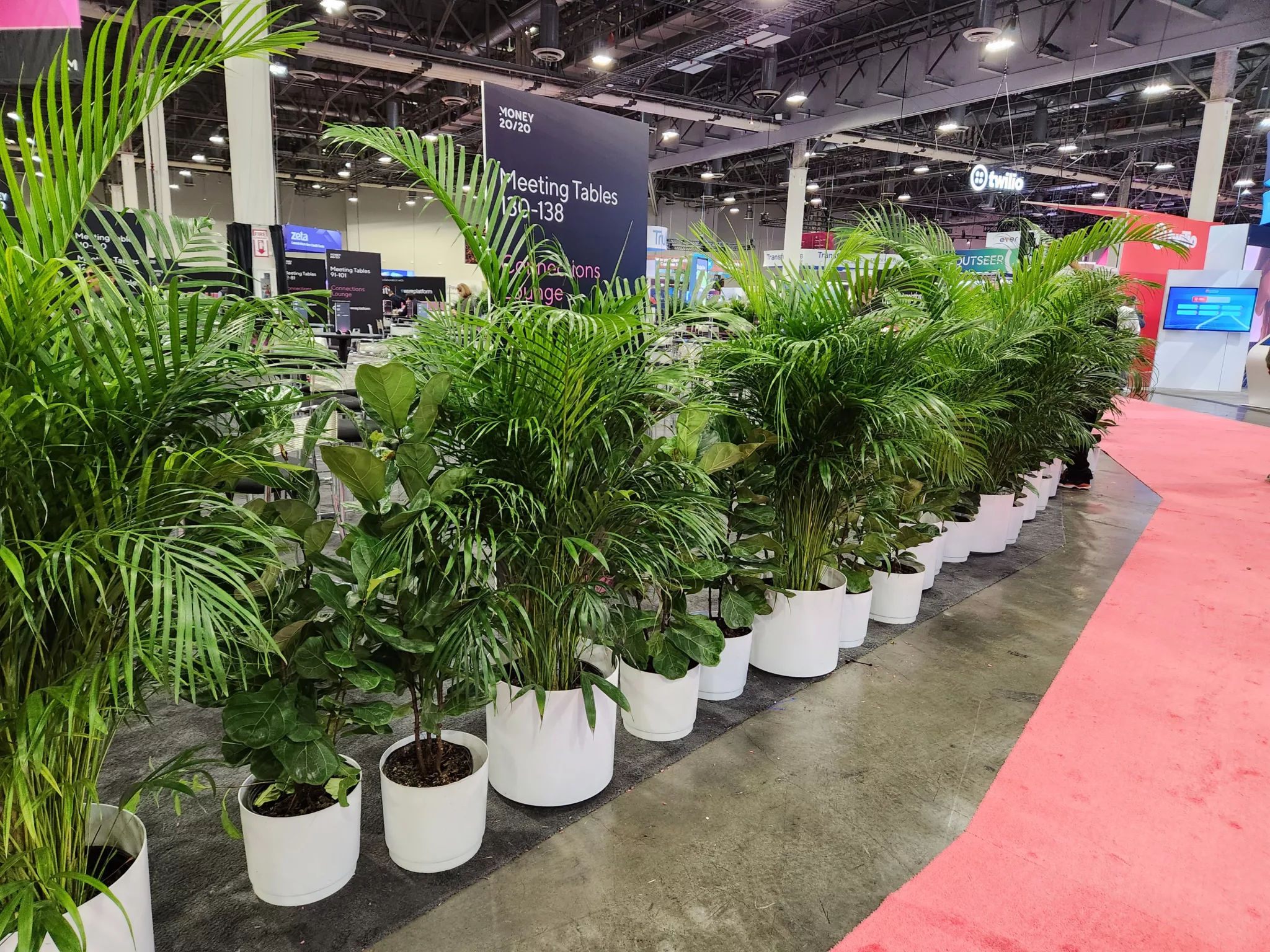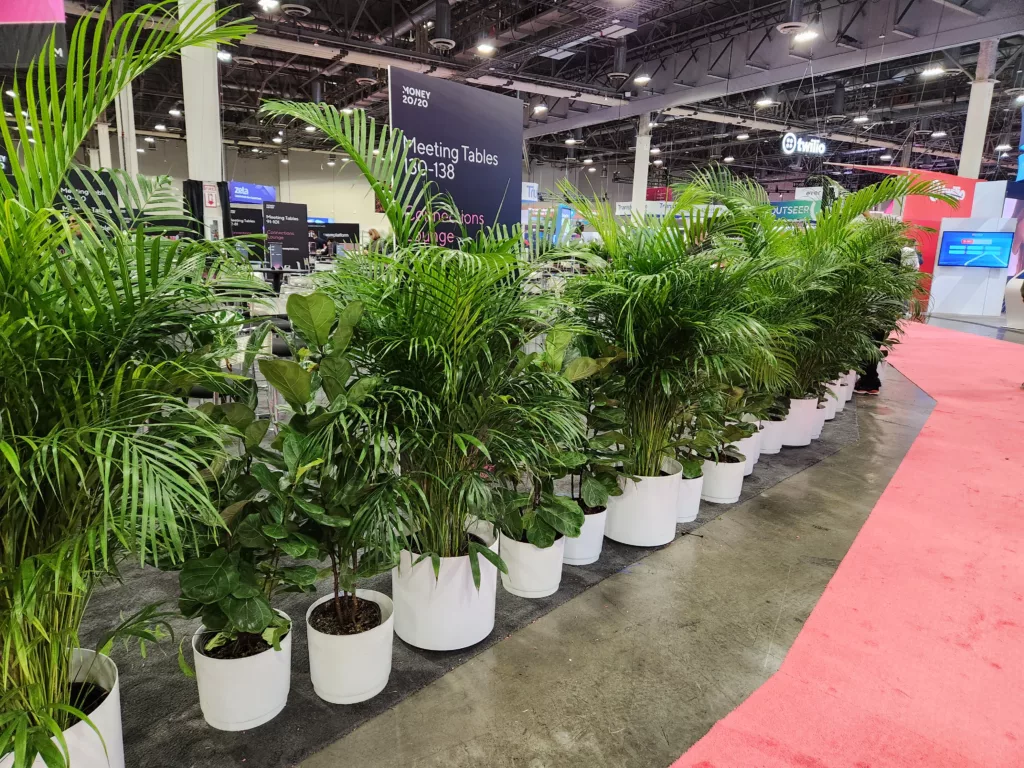 9. Add Small But Meaningful Amenities To Your Booth
Sometimes the best thing you can do to provide a VIP experience is to take care of the simple things.
Offer a charging station so they can keep their devices charged. Set up a secure area where they can store their belongings and swag they've gotten so they don't have to drag it around the show.
Offer simple things like water bottles, hand sanitizer, and mints that can make the show even better.
Create a green space with plants to help them relax and destress. All of these simple accommodations add up to one big VIP experience.
For more ideas for your next Las Vegas trade show, contact Expo Ease. Our team of designers can help you curate an unforgettable VIP experience for your guests. No matter what you envision, we can help make it a reality.